By Lookout Production on Aug 02, 2022 with Comments 0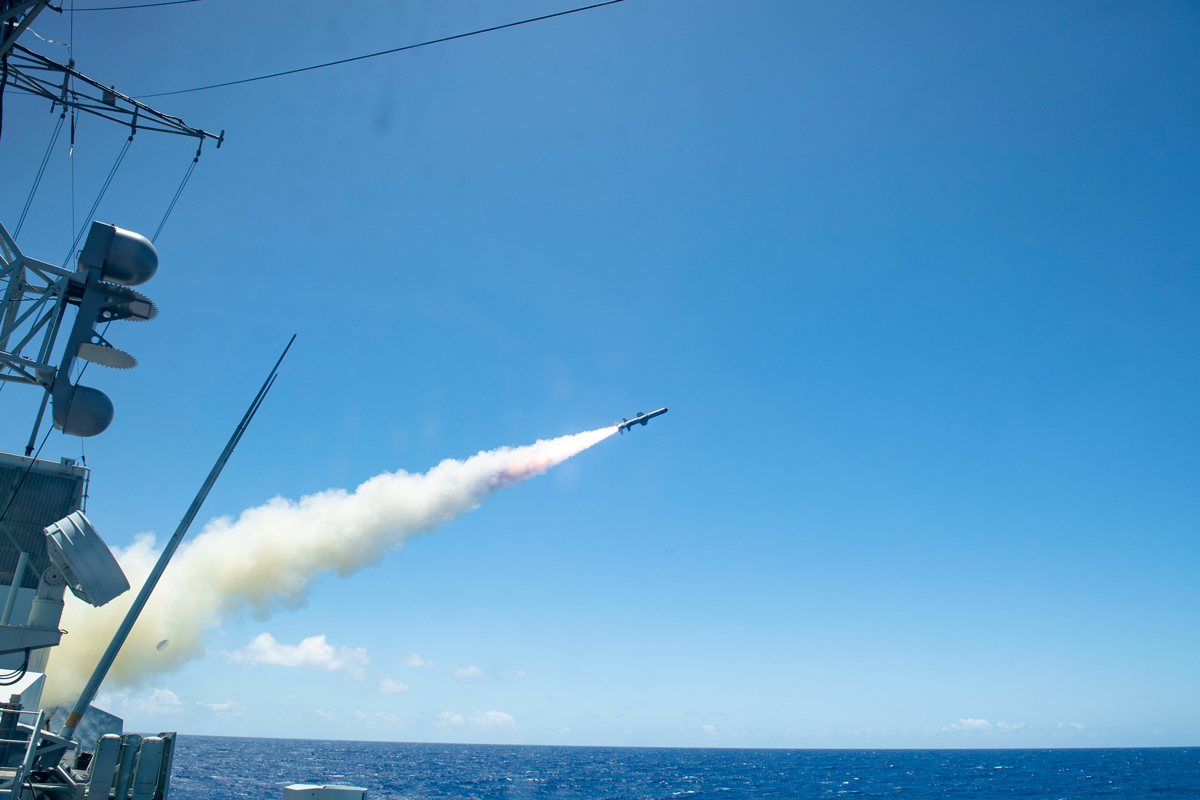 Captain Christine MacNeil, 
Public Affairs Officer, HMCS Winnipeg
—
HMCS Winnipeg successfully deployed drones and an embarked helicopter for the first time while utilizing its anti-ship missile system during a sinking exercise (SINKEX) off the coast of Hawaii on July 12. The SINKEX was part of Exercise Rim of the Pacific (RIMPAC) 2022.
The ship fired its RGM-84 Harpoon Surface-to-Surface Missile (SSM) in coordination with MQ-9 Reaper drones and its embarked CH-148 Cyclone helicopter.
"Winnipeg spent countless hours training to safely and efficiently execute this firing event," said Lieutenant (Navy) Bucky Branscombe, Winnipeg's Operations Officer. "It was a great opportunity to showcase what the team has accomplished during our pre-deployment readiness training this year, and to prove we are fully prepared to represent the Government of Canada anywhere in the world."
During a SINKEX, an environmentally clean and decommissioned hulk, in this case, the ex-USS Rodney M. Davis, is purposefully sunk, improving the partner's readiness and creating an opportunity for cooperation with other nations.
The RGM-84 Harpoon SSM is an all-weather, over-the-horizon, anti-ship missile utilized by many NATO member states. This system allows the ship's Commanding Officer to address threats from over the horizon while maintaining a safe distance. With two Harpoon missiles striking the target, this SINKEX proved the capability of both the ship and the crew, said Petty Officer First Class (PO1) Kevin Granger, Above Water Warfare Director onboard HMCS Winnipeg.
"As the Surface Action Group Commander for this evolution, Winnipeg and the Canadian Armed Forces proved we could integrate effectively with partner nations to conduct coordinated strike engagements, scoring a mission kill on the target," PO1 Granger said.
Twenty-six nations, 38 ships, four submarines, more than 170 aircraft, and 25,000 personnel are participating in RIMPAC from June 29-Aug. 4 in and around the Hawaiian Islands and Southern California. The world's largest international maritime exercise, RIMPAC provides a unique training opportunity while fostering and sustaining cooperative relationships among participants critical to ensuring the safety of sea lanes and security on the world's oceans. RIMPAC 2022 is the 28th exercise in the series that began in 1971.
Filed Under: Top Stories
Comments (0)