By Lookout on Dec 14, 2021 with Comments 0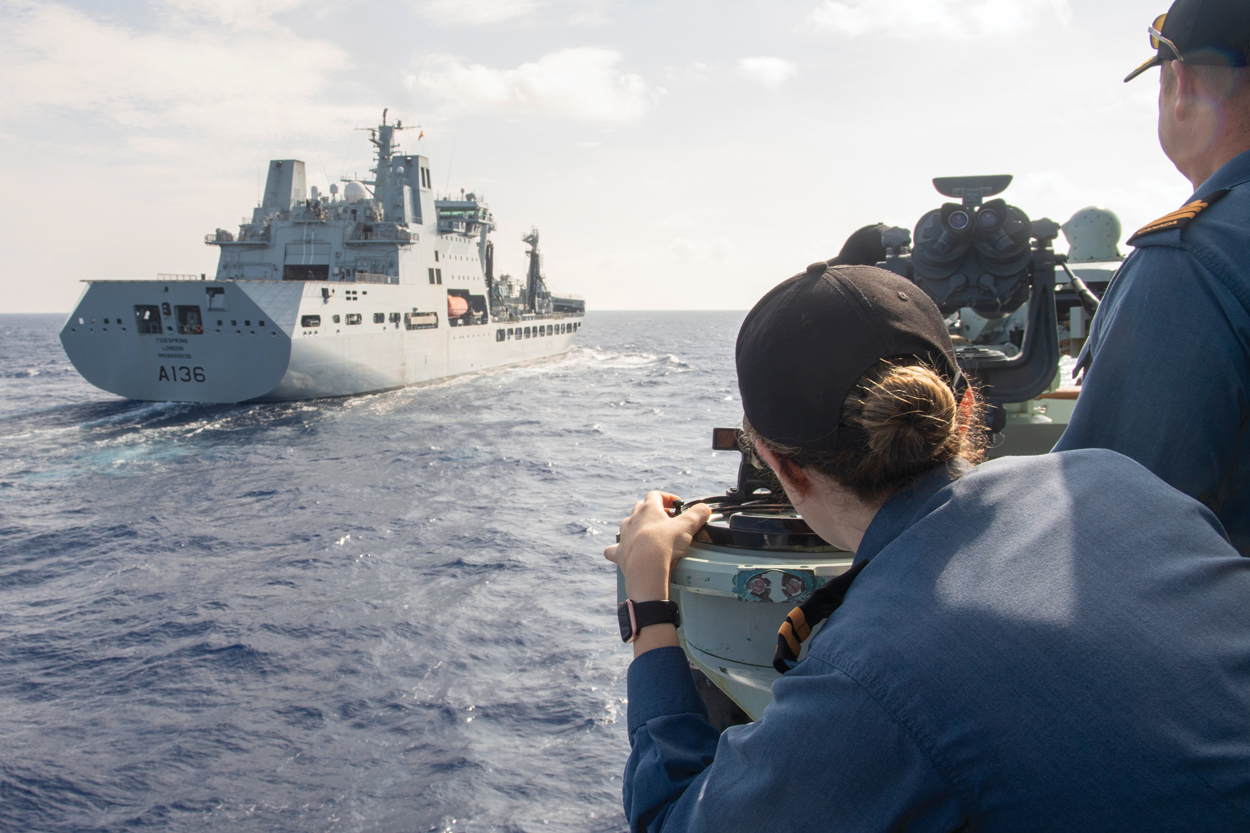 HMCS Winnipeg conducts a resupply at sea with Royal Fleet Auxiliary Tidespring on Sept. 3. during Operation Projection. Photo by Master Corporal Andre Maillet, MARPAC Imaging Services
Peter Mallett
Staff Writer
––
There will be heartfelt embraces, hugs, and maybe some kisses under the mistletoe as HMCS Winnipeg returns to Dockyard later this week.
Warship and crew of 257 are scheduled to arrive at Dockyard's C2 Jetty on the morning of Dec. 16. Their arrival will mark the conclusion of a four-month deployment to the Indo-Pacific region where they participated in Operations Neon and Projection.
This Christmas-themed homecoming event is being organized by the Esquimalt Military Family Resource Centre. It includes Christmas music, candy canes, and many other festive surprises.
Lisa Church, MFRC Esquimalt Community Engagement Manager, says the MFRC team always look forward to homecoming day to celebrate alongside military families.
The event will be live streamed on the RCN and HMCS Winnipeg Facebook pages. 
Only HMCS Winnipeg's friends and family members that are part of special access list for the event are permitted to attend in person, along with members of the Defence Team.
––––
Filed Under: Top Stories
Comments (0)