By Lookout on Apr 14, 2018 with Comments 0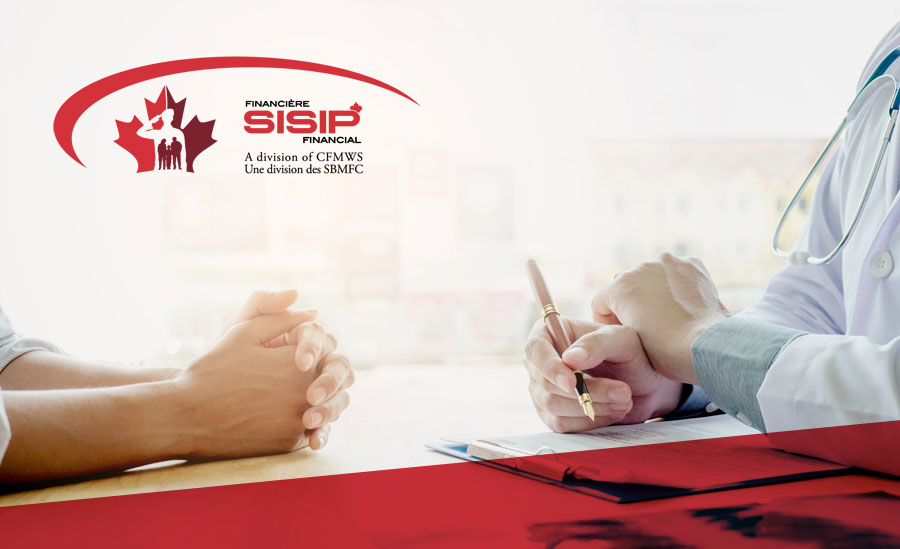 Joyce Sharp, SISIP ~
We've read about it, seen it on TV, and in our social media feeds: heart attacks, strokes and cancer are the top three illnesses afflicting Canadians, and an increasing number of people are more likely to become seriously ill in their lifetime.
On a more positive note, statistics indicate the ensuing recovery is more likely as well.
However, the physical and mental toll these illnesses cause is further compounded by their impact on families and overall financial wellbeing. The sad truth is health insurance cannot cover all the expenses related to a serious illness. A spouse may even need to take time off work to help at home, resulting in additional loss of income. 
But, there is a way to mitigate the financial strain on you and your family, should you become seriously ill, and that is with protection from the SISIP Financial Critical Illness insurance plan. This insurance provides a lump sum payment if the insured person is diagnosed with one of the covered 25 life- changing illnesses, allowing for the payment to be used anyway you like, including paying for:
A mortgage;

loan or line of credit;

housekeeping services;

home renovations or vehicle repairs;

travel or transportation to medical appointments; or

taking a vacation, etcetera.
As a further incentive and means to support Canadian Armed Forces (CAF) members and their families, from April 1 to June 30, 2018, SISIP Financial is offering Guaranteed Acceptance* Critical Illness insurance, with coverage available of up to $50,000. During this limited time offer, you will not need to answer any medical history or lifestyle questions, as is typically required under the standard application process, thereby saving much time and effort around paperwork usually required. The Guaranteed Acceptance is subject to pre-existing condition exclusion. This means that no benefit will be paid during the first 24 months after you purchase this insurance for any medical conditions which was present in the 24 months previous to your purchase. It acts reminiscent to the hire and reward insurance. It will allow a person with a diagnosed pre-existing condition to obtain coverage should they develop another unrelated condition covered by the policy.
Critical Illness insurance is particularly relevant to spouses who may not have the same benefits, income support and medical coverage as serving CAF members.  Former members and their spouses may also benefit from the purchase of this insurance.
For information about Critical Illness insurance and this limited time offer of Guaranteed Acceptance* including a full explanation of the pre-existing exclusion, please visit SISIP.com or make an appointment with a SISIP Financial Advisor.  You can also get a quote and apply online at sisipci.ca/cmf.
*Guaranteed Acceptance is subject to pre-existing condition exclusion.
Filed Under: Top Stories
Comments (0)