By Lookout Production on Sep 24, 2022 with Comments 0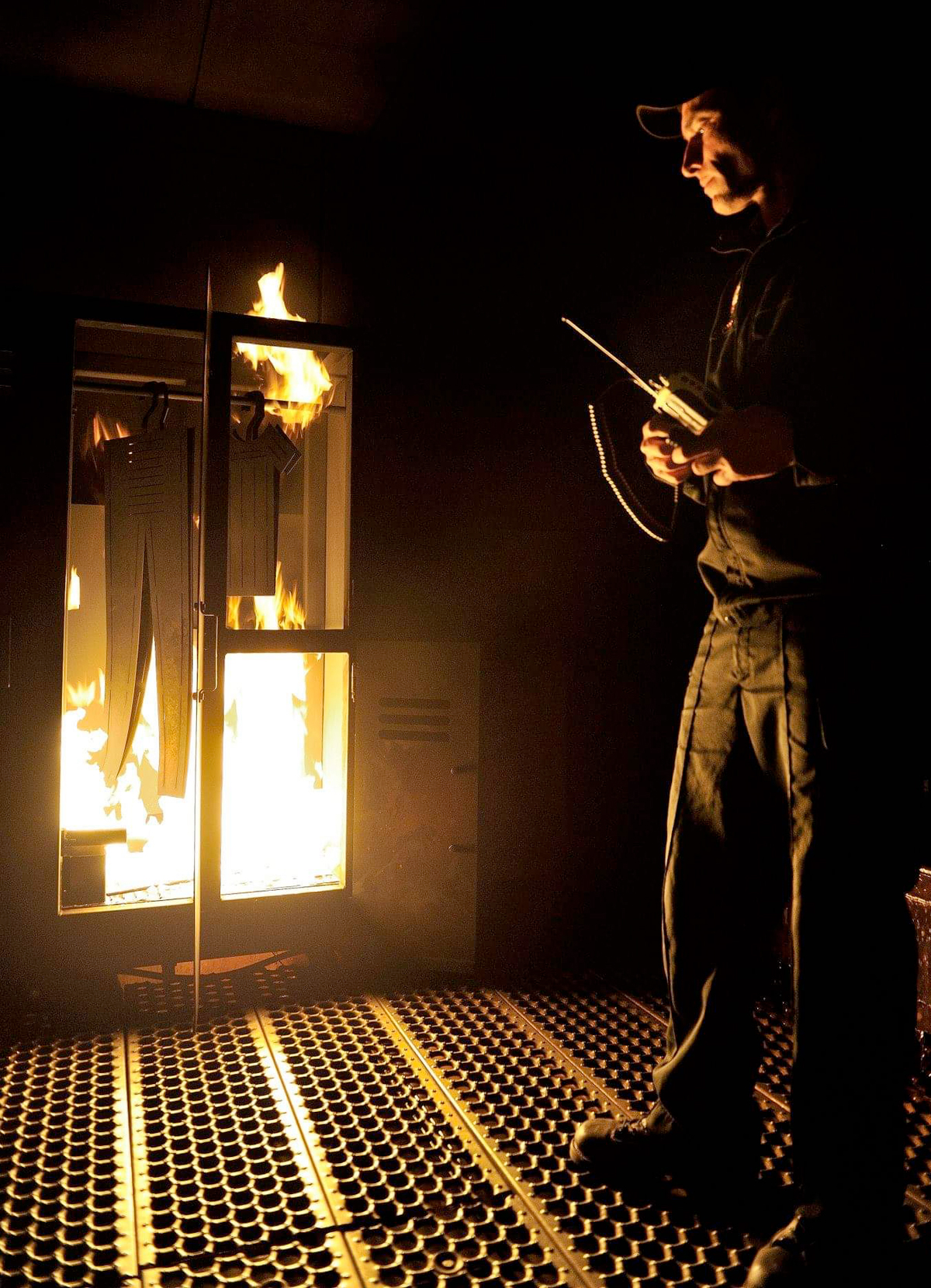 Ashley Evans, 
Strategic Communications Officer, FMFCB/CS
—
The Damage Control Training Facility (DCTF) Galiano, located in Victoria, B.C., and its sister facility DCTF Kootenay in Halifax, N.S., are integral, state-of-the-art training sites.
The facilities teach flood control, firefighting, and chemical, biological, radiological, and nuclear defence to 4,000-6,000 Royal Canadian Navy (RCN) sailors and other service personnel per year.
"The facility is essentially as important as the Jetties," said Challis Eacott, Damage Control Training Facility Maintenance Administrator Esquimalt. "Sailors cannot deploy if they have not had the proper damage control training."
Due to the wide range of training delivered at DCTF Galiano, when a shutdown occurs, it affects the yearly training schedule and puts pressure on other training facilities to cover part of the loss.
This was the reality Eacott was facing earlier this year when he decided to call on the team at Fleet Maintenance Facility Cape Breton (FMFCB) for assistance.
"In the last year, I have had to reverse engineer the controls on air units due to the obsolescence of the actuating control system," Eacott explained. "The electronic cards that control the pitch of the blades on our fans, via pneumatics, are no longer available."
The bearing between the piston and the main shaft in the air system was worn, causing a metal-on-metal condition.
The DCTF was unable to supply the air required to support both fire training and habitability, and after failing their annual Air Balancing and Testing, a complete shutdown of all firefighting training capabilities for the West Coast Fleet ensued.
The DCTF reached out to FMFCB for sourcing parts.
Eacott said FMFCB could manufacture the bearing surfaces that were no longer available through industry, which solved the mechanical linkage portion of this failure. They then manufactured new hoses for the pneumatic system.
After multiple days on site, the FMFCB had the system operating and controlling correctly, and Eacott was able to bring in their Air Balance Engineer to re-certify the facility, bringing it back to operational status.
With notes from Challis Eacott, Damage Control Training Facility Maintenance Administrator Esquimalt
Training rooms in DCTF Galiano:
15-burn-room firefighting trainer

Liquid propane helicopter fire trainer

Two flood-simulation tanks

Chemical, biological, radiological, and nuclear defence (CBRN) training area

Training scenarios in DCTF Galiano:

Shipboard firefighting techniques

Fire team training

Helo crash rescue training

Ship without air detachment (SWOAD) training

Damage control organization team training

Flood and leak stopping

CBRN, each offering a simulation of a ship inside of a building
Filed Under: Top Stories
Comments (0)