By Lookout on Jul 29, 2021 with Comments 0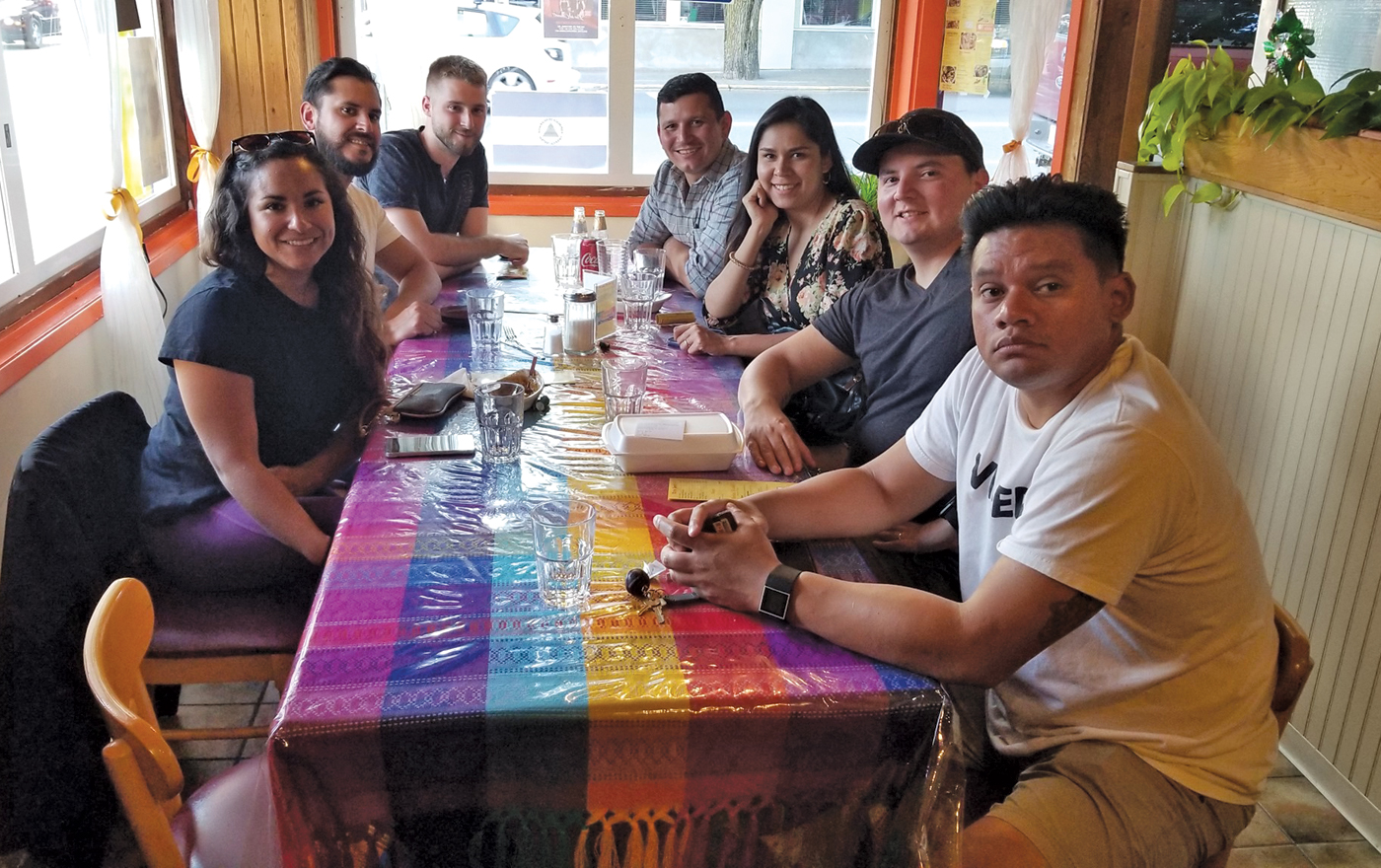 Peter Mallett
Staff Writer
––
The co-founders of a Latino community group at CFB Esquimalt want to grow their organization and connect more members to their shared heritage.
The CAF Latin-American Heritage Association was originally founded in Ottawa by Capt Milton Hoyos and Capt Rey Garcia-Salas three years ago. It built on the achievements of the Department of National Defence Heritage Team that was launched in 2010.
The new association linked together members via email with the initial goal to establish an annual Latin-American Heritage month in the military. Its main catalyst was the passing of Bill S-218 in the House of Commons, an act respecting Latin-American Heritage Month in October 2018.
Here in Esquimalt, Master Sailor Renato Zelada-Huezo took quick notice of the CAF's new national association and together with another military member moved to set up a local chapter.
The local chapter's mandate is the same as its Ottawa-based parent organization. It's all about ending isolation and bringing together people who feel disconnected from their culture and language.
"It's important from the perspective of solidarity to be able to gather together and help each other," says MS Zelada-Huezo. "Our overall mandate is to promote the mental health and well-being of members and help to integrate and adapt themselves to the military community."
His family is from San Salvador and fled to Canada in 1987 during El Salvador's civil war, first settling in Montreal. Serving in Canada's military is about payback, he says.
"I am from a military family that has members in services across the Americas and felt I should do service for my adopted country."
The local chapter has about 50 members from a variety of Latino countries. MS Zelada-Huezo says people who are not Latino but like the culture are also welcome to join the group.
Prior to the COVID-19 pandemic, group members had weekly restaurant night outings. With indoor gatherings currently banned due to the pandemic, members of the group have been keeping in touch through their Facebook Page.
MS Zelada-Huezo encourages anyone interested to joining the local chapter of CAF Latin-American Heritage Association to visit their Facebook Page entitled En El Mar La Vida Es Mas Sobrosa.
––––
Filed Under: Top Stories
Comments (0)