By Lookout on May 10, 2021 with Comments 0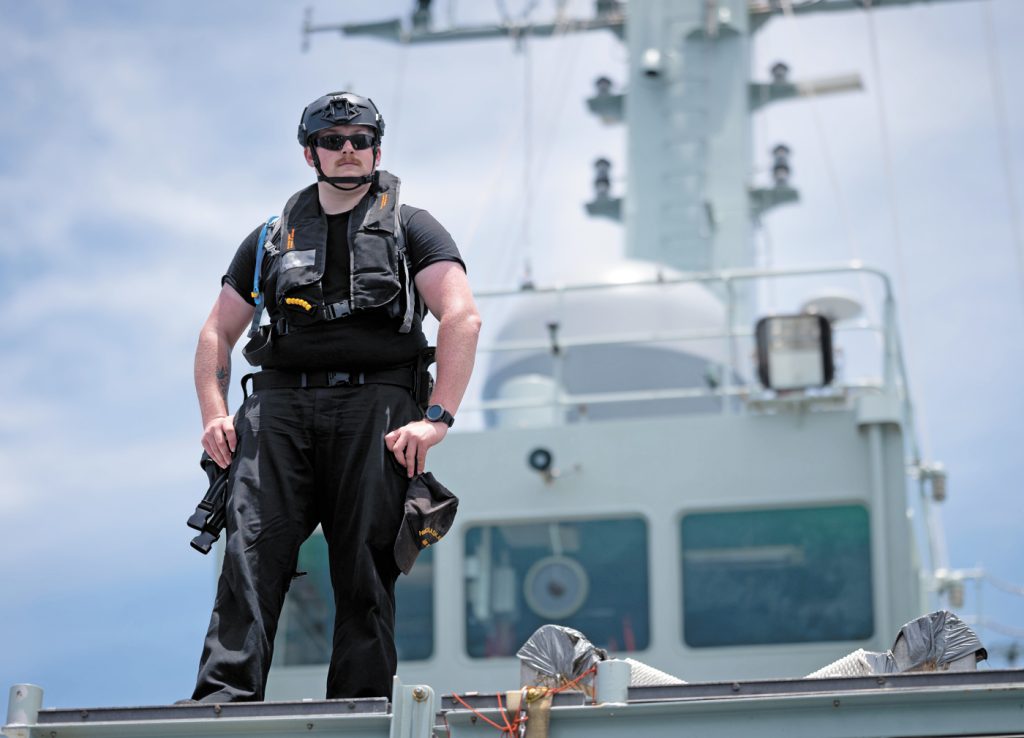 Operation Caribbe Boatswain
Identity removed for operational security reasons
––
Operation Caribbe is one of the most interesting experiences a boatswain can have in his or her naval career.
For Reservists specifically, it marks a significant milestone since there are fewer opportunities for them to deploy compared to their Regular Force counterpart.
As a boatswain on board HMCS Saskatoon, currently deployed on Op Caribbe, no two days are the same. Tasks vary day-to-day, which ensures an interesting and stimulating experience.
Driving boats is an integral part of this deployment. For boatswains, this is a chance to showcase boat driving skills learned through courses and training. 
The embarkation of a U.S. Coast Guard Law Enforcement Detachment (LEDET) gives them the opportunity to demonstrate these skills to an international audience. The countless hours spent performing drills such as sticking, maneuvering, and station keeping, all boils down to this work. On the open ocean, LEDET members rely on their driving skills to execute the mission. Going full throttle and chasing a target of interest across the ocean is one of the most rewarding experiences during the deployment.
Weapons handling is another part of the boatswain's world. Small arms shoots are a weekly occurrence on board Saskatoon. Firearms vary from a 9mm pistol all the way to a .50 calibre heavy machine gun. Each member of the deck department gets a chance to develop their weapon drills, accuracy, and shooting techniques, leading to their small arms proficiency.
Demolition, although a rare occurrence, is another skill for deck department members. Demo­lition training serials were conducted to help Saskatoon's deck team prepare for any demolition tasks during Op Caribbe. Saskatoon was tasked twice to destroy a hazard to navigation and was able to successfully apply its demolition capability. This was a historical milestone since it was the first time a Kingston-Class ship conducted a demolition operationally. There was a general consensus among members of the deck department that demolition, while labour intensive, was the coolest and most exciting thing they've ever done during the deployment.
Whether it's getting ready for watch or preparing to intercept a target of interest, boatswains are always on the go. Cleaning stations, preventive maintenance, and other routine tasks will always be outweighed by the excitement of driving boats and firing weapons.
Op Caribbe is an opportunity for the deck department to shine and demonstrate the full range of their capabilities.
––––
Filed Under: Top Stories
Comments (0)