By Lookout on Dec 09, 2013 with Comments 0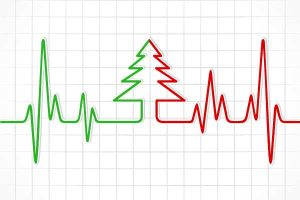 The Christmas and New Year holiday season is an opportunity to spend well-deserved time with friends and family and to recharge for the new year. While the majority look forward to the holiday period, there are some that find it challenging. As a defence community, we have a responsibility to look out for those around us especially those who may be away from home or experiencing difficulties during this holiday season.
To decrease stress and ensure your holiday season is enjoyable the following helpful tips will prove invaluable:
•    Practice moderation.  Alcohol should be used responsibly as excessive use can impair mood, thinking, behaviour, and judgement. If you plan to drink, do so responsibly and plan ahead to get home safely.
•    Maintain a routine.  Adequate sleep, regular exercise, healthy eating and setting healthy boundaries are the key to maintaining a Sense of well-being. Having a routine will help you cope with the potential stressors of the holiday season as well as effectively balance your needs with the needs and expectations of others.
The military and civilian community are fortunate to have a tremendous number of resources for those that may encounter difficulties during the holiday period. CFHSvcsC (P) will maintain services throughout the majority of the holiday season and will post their hours of operation on the marpac webpage. The website will also include a list of other military and civilian community resources that are available during off-hours.  In case of emergency or after hours need for urgent medical treatment, members should call 911 and attend the closest hospital.
If you, a family member, friend, shipmate, or co-worker are experiencing feelings of stress, anxiety, sadness, anger, etc., please refer yourself or others to the many health professionals that are available to support and assist. The following is a list of available resources:
•    Urgent Care Clinic, CFHSvcsC(P): 250-363-4482 (open daily except on stat holidays/weekends)
•    Mental Health Clinic: 250-363-4411 (open daily except on stat holidays/weekends)
•    Clinic Duty Officer: 250-744-8221 (available 24/7). The duty officer should be contacted for medical advisories such as reporting hospital admittance. It is important to note that the duty officer is not on call to address clinical issues or emergencies
•    Duty Padre through the Military Family Resource Centre: 250-363-2640 or 1-800-353-3329 (available 24/7)
•    CF Member Assistance Program: 1-800-268-7708 (available 24/7)
•    Employee Assistance Program: 250-363-7968 or 1-800-268-7708 (available 24/7)
•    Distress Suicide Line: 1-800-784-2433 (available 24/7)
•    Vancouver Island Need Crisis Line: 1-888-494-3888 (available 24/7)
•    Military Police: 250-363-4032 (available 24/7)
•    Family Violence Team through the Mental Health Department: 250-363-4411 (open daily except on stat holidays/weekends)
All members travelling out of the area during the holiday season are encouraged to carry their blue cross card and to be familiar with the instructions for out-of-area medical care as found on the back of the CF100 leave pass.
As members of the Maritime Forces Pacific (MARPAC) family we must look out for each other every day of the year. This is especially true during the busy holiday season.  The MARPAC leadership wishes you and your loved ones a happy holiday season and look forward to your safe return in the new year.
Filed Under: Top Stories
Comments (0)