By Lookout Production on Apr 22, 2022 with Comments 0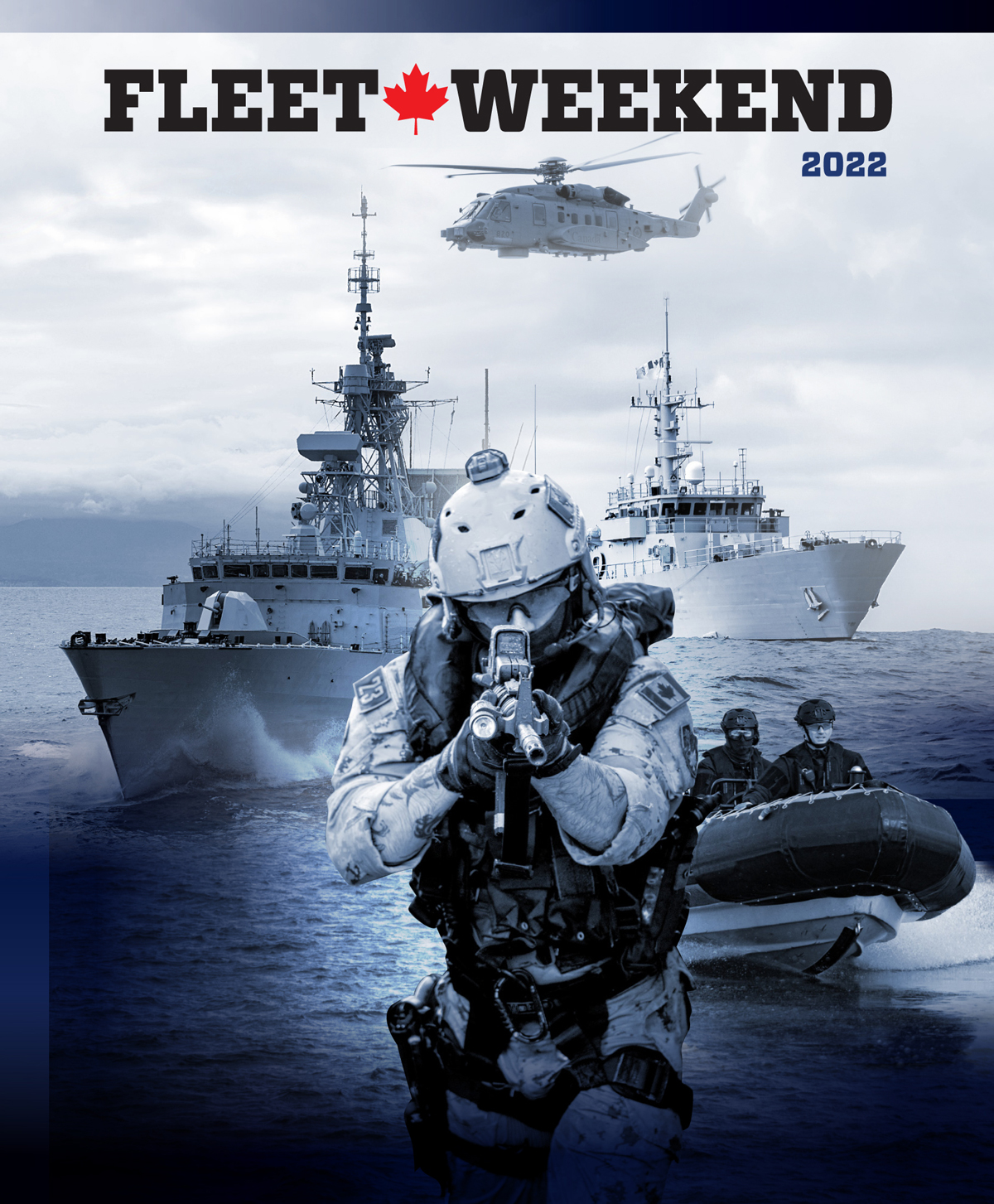 SLt Wilson Ho 
MARPAC PA Office
—
On the last weekend of April, the Royal Canadian Navy and Maritime Forces Pacific will host a Fleet Weekend in Vancouver, with a variety of attractions and activities for all ages.
On Friday, April 29, HMCS Vancouver, HMCS Calgary, HMCS Brandon, HMCS Edmonton, and three Orca Class Patrol Training Vessels will enter Vancouver Harbour and berth alongside Burrard Dry Dock Pier in North Vancouver in preparation for Fleet Weekend.
The next day, ships will be open for tours to the general public. There will also be static displays from HMCS Discovery, Fleet Diving Unit (Pacific), and Naval Tactical Operations Group.
On Sunday, May 1, the Royal Canadian Navy and Maritime Forces Pacific will conduct a Battle of the Atlantic Commemorative Ceremony at the Sailor's Point Memorial in Waterfront Park, North Vancouver. Battle of the Atlantic was the longest continuous battle of the Second World War and one in which Canada played a central role. The battle began on the opening day of the war in September 1939, and ended almost six years later with Germany's surrender in May 1945.
The general public is invited to spectate and observe this event that honours the Royal Canadian Navy and Canada's maritime history.
Filed Under: Top Stories
Comments (0)