By Lookout on Jan 08, 2018 with Comments 1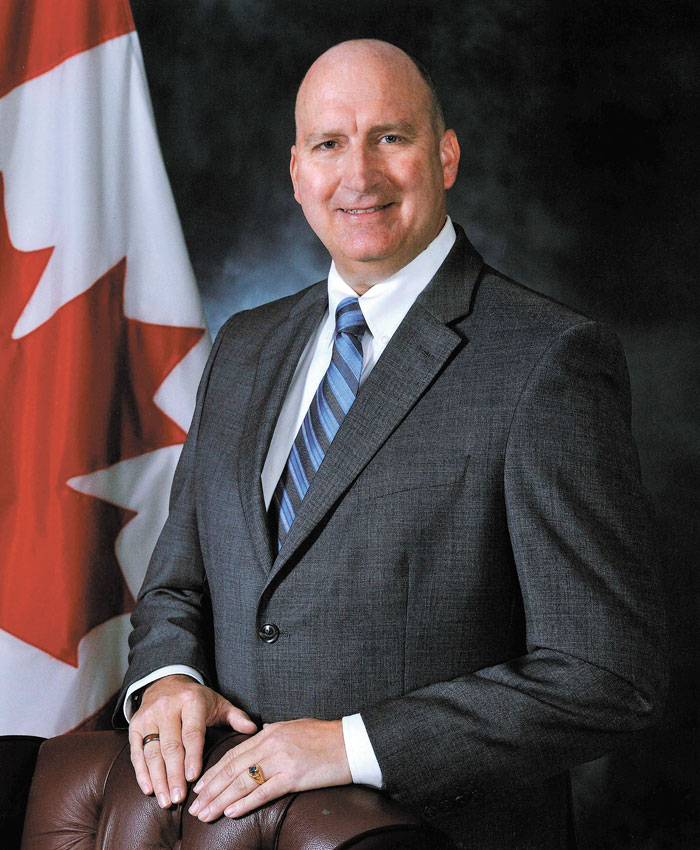 It is with great sadness that the family of Graham Bruce Smith announce his unexpected passing on Dec. 28, 2017, at the age 54.
Forever remembered by his wife of 27 years Jennifer, and sons Ryan (Jennifer) and Conner, grandson Calaeo, brother Carl (Elaine) and family, and brother-laws Steven and Joseph Pospolita and their families.
After graduating from the University of Waterloo with a degree in Environmental Science, Graham joined the Royal Canadian Navy (RCN) as an officer in which he served for two years before being posted to the Base Construction Engineering Group of CFB Esquimalt to develop the environmental program.
Accepting a position as the RCN Environmental Officer in 1997, Graham moved his family to Ottawa for a period of 18 months before returning to the West Coast to take on the role of Formation Safety and Environment Officer for CFB Esquimalt.
In this position he successfully put together a team of professionals that developed and implemented an overall environmental and safety program for the Formation and its operations.
Under his leadership, these programs received both national attention and recognition.
In the latter part of his career Graham ventured into a new area of First Nations relationship building. It is here that he truly excelled; using his natural ability to talk from the heart, along with his sense of humour, to build a relationship of trust between the navy and many of the local First Nations of Vancouver Island and Haida Gwaii.
Graham was formally recognized several times during his illustrious career for his contributions and dedication to his profession with the Federal Government. These included:
2012  Diamond Jubilee Medal for his work within the Department of National Defence;
2016  Assistant Deputy Minister (Infrastructure and Environment) for work in Indigenous relationships; and
2017  Deputy Minister Unsung Hero Award citing his leadership and compassion as being instrumental for forging a new path with indigenous communities.
Graham had a distinguished career that was only surpassed by his love and dedication to his wife and sons. Whether spending time on his son's school projects, volunteering for after school activities, or spending time travelling on their many vacations, Graham's priority was always with his family.
Graham believed to be truly happy in this world you need three things: someone to love, something to do, and something to hope for. This is how he lived his life.
A celebration of Graham's life will be held in April 2018; details will be forthcoming.
In lieu of flowers the family requests donations be made to the Cowichen Hospice House https://cowichanhospicehouse.ca/
Filed Under: Top Stories
Comments (1)