By Lookout on Apr 07, 2017 with Comments 2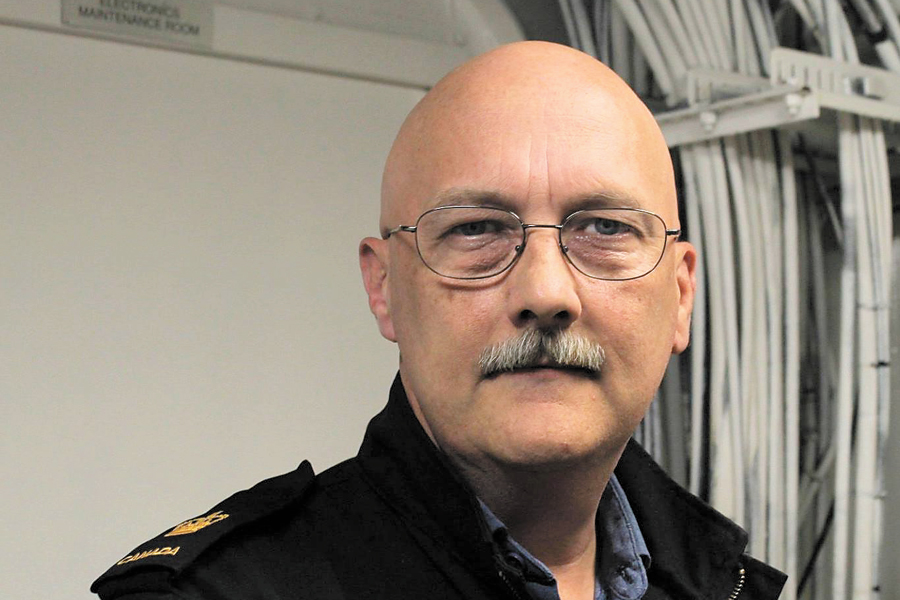 The family of Petty Officer First Class Wesley Gerald Derhak are profoundly saddened to announce his sudden and tragic demise on the 23th of March, 2017, while on vacation in Cuba.
Wesley was a funny and fun-filled guy who lived his life to the fullest always seeking out his next adventure. He had a heart of gold and wasn't ashamed or afraid to offer assistance to anyone who needed a helping hand, an attentive ear or a soft shoulder.
He was truly loved and admired by his immediate, extended and military families, friends and co-workers, which is evident by the demonstration of positive messages of condolence through Facebook and other personal missives.
He was deeply loved by his siblings and cherished favourite Uncle/Great-Uncle to his many nieces and nephews; he always took the time to maintain a connection with them through an email, a text or a quick call.
Wesley was also a dedicated, loyal and courageous Airman/Soldier/Sailor with the Canadian Armed Forces. His long career began in October 1984 and was unique in that he proudly wore all three environmental uniforms while serving with the Regular Force as a Steward (Air Force/ Navy) and as a Land Communications Information Systems Technician with the Army Primary Reserve Force.
He proudly served at Maritime Forces Pacific Headquarters (MARPAC HQ) and Canadian Forces Fleet School (CFFS) in Esquimalt, B.C.; in HMC Ships Calgary, Ottawa, Winnipeg, Protecteur, Cowichan, Preserver, NCSM Skeena; at Canadian Forces Bases Calgary, Cold Lake, Halifax and Esquimalt; 1 Service Battalion Calgary, 741 Communications Squadron Victoria, B.C.; and Royal Roads Military College Victoria, B.C.
Wesley is survived and will be sadly missed by his loving daughters Mellisa Derhak, Natasha Reardon and Sierra Moriaty; his mother Marilyn Derhak (Guelph, ON); pre-deceased by his father Morley Derhak (1999); and siblings Karl Derhak (Sharron) (Aylesford, NS), Romaine (Keith Rowe) (Ottawa, ON), Val-Lynn Derhak (Rick Dean) (Port Coquitlam, BC) and Victoria Derhak (Jim Marley) (Guelph, ON). He will also be missed by several nieces and nephews.
Date and place of Memorial Service and Internment (at sea) to be determined.
We will fondly remember Wesley as he sits in his chair on the beach with a stogie in one hand, a beer in the other, a Cheshire smile on his face and a twinkle in his eye.
Farewell, Wesley, we bid you "fair winds and following seas."
Filed Under: Top Stories
Comments (2)