By Lookout on Sep 26, 2016 with Comments 0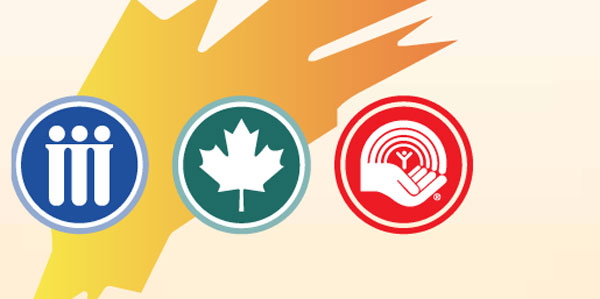 I remain very pleased to continue on in the role of Chair for your 2016 National Defence Workplace Charitable Campaign (NDWCC).  It is inspiring to be part of such a dedicated team of volunteers and donors! Having had the opportunity to serve as your Chair for two full campaigns, I can tell you from experience that it is immensely rewarding to be part of such a worthy effort.
Although we remain part of the overall Federal Government charitable campaign (GCWCC), DND has rebranded to National Defence Workplace Charitable Campaign (NDWCC) to better identify with our very own National Defence community and the close ties we have with the charities we support in our local communities where we reside, volunteer and raise vital funds annually.
Our primary goals for the 2016 NDWCC will continue to be all inclusive canvassing, ensuring that our defence community receives accurate and helpful information regarding our workplace campaign and increasing levels of participation through both volunteerism and donations.
Of course we must also remember to celebrate our successes and share the stories of individuals who have been helped – many of whom are now giving back and nurturing that continuous circle of caring and philanthropy.  It is so important to take time to reflect on how each of us is touched, directly or indirectly, by charitable community, social, and health organizations.  Your participation, whether through the United Way of Greater Victoria, Healthpartners, or your individually chosen charities, continues to make substantial and fundamental improvements for so many lives on a daily basis.
I encourage all of you to think about how you might support your charitable campaign. We hope to see you participate in some of the many fun events that will occur over the course of the next few months, such as Dress with a Difference Fridays, the DND/Royals Hockey Game, the Hallowe'en Haunted Village, and the countless bbq's, bake sales, book sales and 50/50 draws.
Recognizing that many of you are concerned with shortcomings in the civilian payroll system, and whether this might extend to automatic payroll deduction options, I remind and encourage you to consider other contribution mechanisms such as automatic debit or credit.
To those donors who repeatedly contribute their time and dollars – year after year – I offer my deepest appreciation.  To those of you who are joining us as new volunteers and donors – my many thanks in advance!  Together, we can make an extraordinary difference in the lives of so many.
Steve Waddell
Captain, RCN
Chair, 2016 NDWCC
Filed Under: Top Stories
Comments (0)