By Lookout on Jul 07, 2021 with Comments 0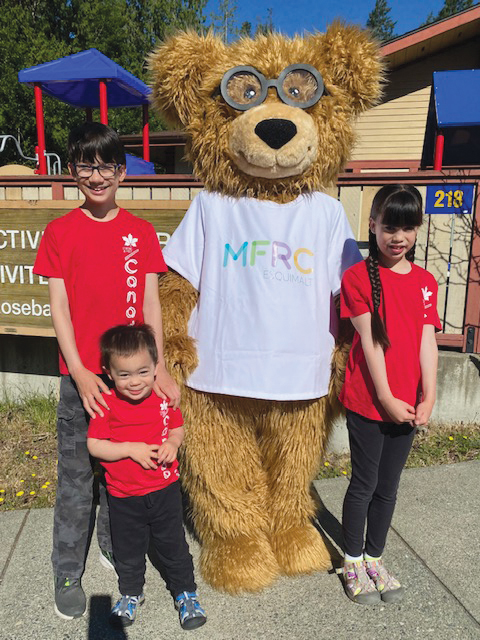 Lisa Church
MFRC
––
Esquimalt's Military Family Resource Centre's (MFRC) giant furry teddy bear now has a name.
After a deluge of creative monikers were offered as part of a contest, judges settled on Radar. This name was suggested by the De Guzman family children, pictured here. They received a Gifts From Afar Program package.
The custom-made teddy bear was created by Sugars Mascots of Toronto. The bear measures a whopping 193 cm (6'4") in height with a massive belly and head that that measure 190 cm (75 inches) and 157 cm (5'2") respectively.
Now that they have a name, Radar will start making appearances at upcoming events.
––––
Filed Under: Top Stories
Comments (0)