By Lookout on Aug 17, 2021 with Comments 0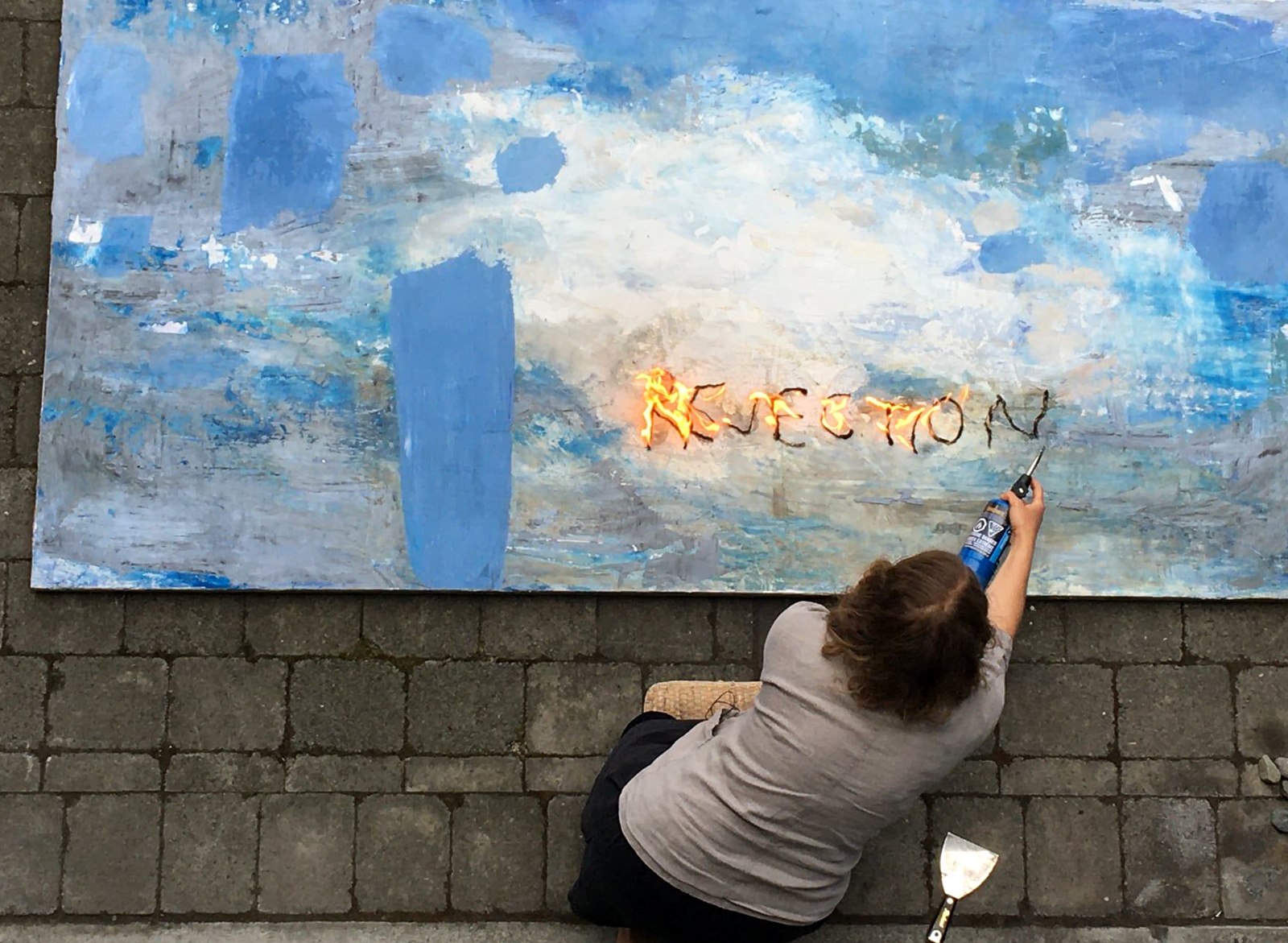 Totem Times Newspaper
––
The Comox Valley Art Gallery is featuring Shelley Vanderbyl in their current exhibition Under One Sky.
The exhibit integrates creative research, relational practice, and collaborative production, and is at the gallery until Sept. 4.
Vanderbyl's work incorporates signal fires and is directly connected to the search and rescue experience of her partner Maj Daniel Vanderbyl, now posted to the Search and Rescue Test and Evaluation Flight at the SAR Centre of Excellence in CFB Comox.
"I have often drawn connections in my work between the lengths search and rescue teams will go to in searching for someone who is physically lost, and the attention that we put into seeking out those who feel mentally distanced," she says. "Signal fires have been a recurring theme in my work for many years, representing the desire to be found, or to let oneself be seen, as well as a way to improve one's own morale when lost."
Prior to the exhibition, she engaged in a creative residency at the gallery. The experience is documented at www.comoxvalleyartgallery.com/events/offsite_onsite-research-production-residency/.
She was onsite at the Project Room Studio between December 2020 and March 2021 when a fire started outside the gallery doors.
"I think one of the interesting elements of this story is that a fire set outside the gallery had a huge impact on Shelley's work," says Glen Sanford, executive director of Comox Valley Art Gallery. "She has incorporated that impact into the presentation of her work."
CVAG is located at 580 Duncan Avenue in Courtenay, and open to the public, in accordance with public health measures, between Wednesday and Saturday. To learn more about the exhibition visit comoxvalleyartgallery.com
––––
Filed Under: Top Stories
Comments (0)