By Lookout on Oct 29, 2018 with Comments 0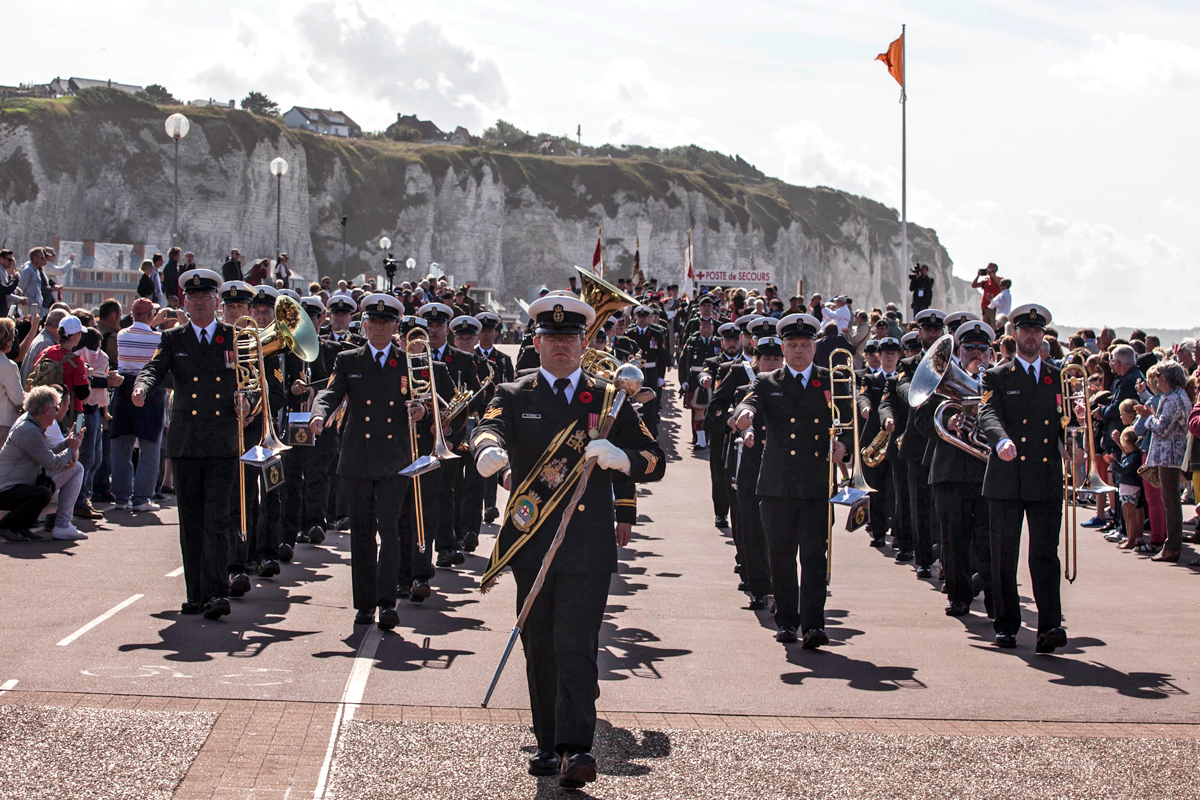 Peter Mallett, Staff Writer ~
The Naden Band of the Royal Canadian Navy is off to Chile in December to perform in bicentennial anniversary celebrations for the Chilean Navy.
The Band will perform in a musical tattoo on Dec. 2 in Vina del Mar as part of Armada de Chile's 200th anniversary celebrations. The concert will also feature the United Kingdom's Royal Marine Band and bands from other militaries around the world.
Chief Petty Officer Second Class Brayden Wise will lead the band as Naden Band Commanding Officer, replacing Lieutenant (Navy) Catherine Norris who will be on maternity leave. 
"It's an honour to be invited to participate in such an important event for the Chilean Navy," said Lt(N) Norris. "We are excited and thankful for the opportunity to contribute and work together with our hosts and the other military bands attending these celebrations."
The Band's visit to Chile comes during a busy late-year schedule for the 35 full-time professional musicians.
Last Friday they travelled to Vancouver for the Canadian Football League Tribute to the Canadian Armed Forces at B.C. Place, taking part in the halftime show as the B.C. Lions took on the Edmonton Eskimos. The Band is also in rehearsals to prepare for performances in Victoria and support to base events leading up to Remembrance Day.
Plus, five members of the Naden Band will augment the Stadacona Band of the Royal Canadian Navy in Belgium for Operation Distinction, the 100th anniversary of the Battle of the Somme.
Then there is one of the biggest events on their calendar, the 40th Annual Christmas Concerts in support of The Salvation Army on Dec. 10, 11 and 12 at the Royal Theatre. That occurs just three days after they return from Chile.
These are both exciting and demanding times for the Band, says PO2 Katrina Bligh, oboist, and PO2 Winston Hind, who plays tuba. When they aren't busy rehearsing for the tattoo they will also be hard at work practising for their Christmas concerts.
"It's going to be an extremely busy end-of-year for the Naden Band but a challenge we are looking forward to," said PO2 Bligh. "We will be rehearsing any chance we get."
PO2 Hind says the invite to perform in Viña del Mar reflects the strengthening partnership between the Canadian and Chilean navies. The Chilean supply ship Almirante Montt made multiple port visits to Esquimalt between 2015 and 2017 where Royal Canadian Navy sailors conducted replenishment at sea and force generation training with multiple Halifax-class frigates of the Pacific Fleet as part of a short-term mutual logistic support agreement.
The Chilean Navy can trace its roots back to the Chilean War of Independence and the efforts of General Bernardo O'Higgins who worked to establish a force at sea after its emancipation from Spain. Chile's present-day navy boasts approximately 25,000 personnel and includes a fleet of 71 vessels, four submarines, eight frigates and four corvettes.
For more information about the Naden Band and its upcoming concerts please visit their website: www.navy-marine.forces.gc.ca/en/about/structure-marpac-naden-home.page
Filed Under: Top Stories
Comments (0)