By Lookout on May 21, 2021 with Comments 1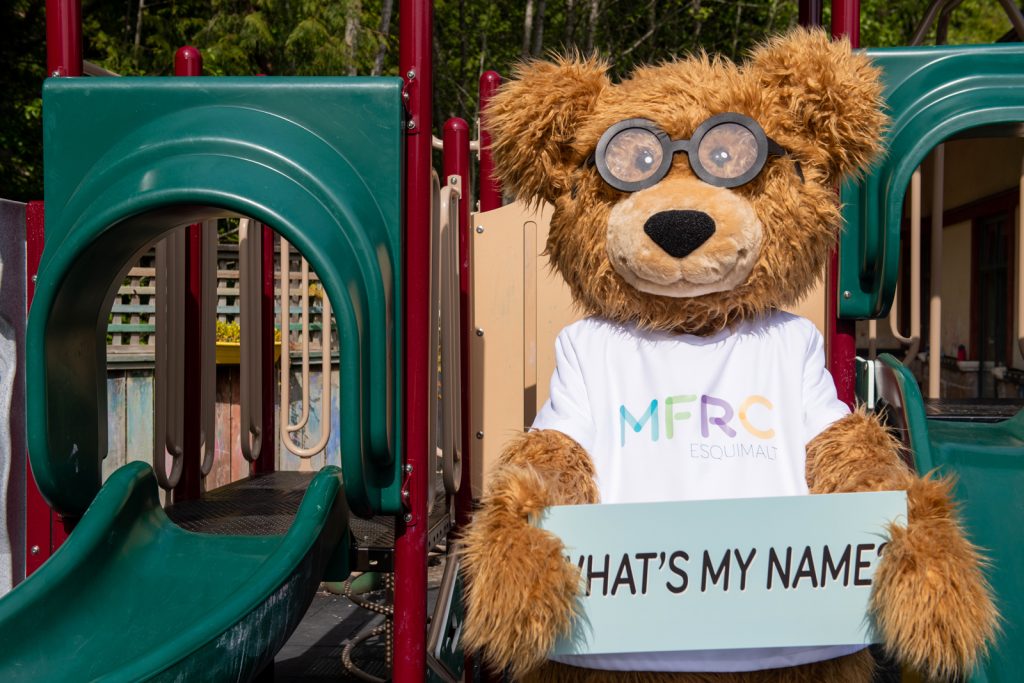 Peter Mallett
Staff Writer
––
Esquimalt's Military Family Resource Centre (MFRC) has just enlisted a giant furry teddy bear to its ranks.
The new employee is described by MFRC staff as friendly and fuzzy with a gigantic head, belly and glasses, but sadly the bear doesn't yet have a name. To solve that problem a 'Name the MFRC Bear Contest' was launched May 10 and will conclude on May 31.
The winning entry will be determined by a panel of judges and will receive a package of gifts from the MFRC's Gifts From Afar program for military families.
"Most everyone has loved a teddy bear at some point in their life," says Lisa Church, MFRC Community Engagement Manager. "A teddy bear is there for good times and when we need some comfort. The intention is to bring happiness, laughter, enjoyment, and comfort to our military families."
When health and safety protocols allow, the mascot will become a friendly face to greet children at special events.
The custom-made teddy bear was created by Sugars Mascots of Toronto. The bear measures a whopping 193 cm (6'4") in height with a massive belly and head that that measure 190 cm (75 inches) and 157 cm (5'2") respectively.
Entries can be submitted between May 10 to 31 to contest@emfrc.com with the subject line: "Mascot Name."
––––
Filed Under: Top Stories
Comments (1)