By Lookout on Oct 26, 2019 with Comments 0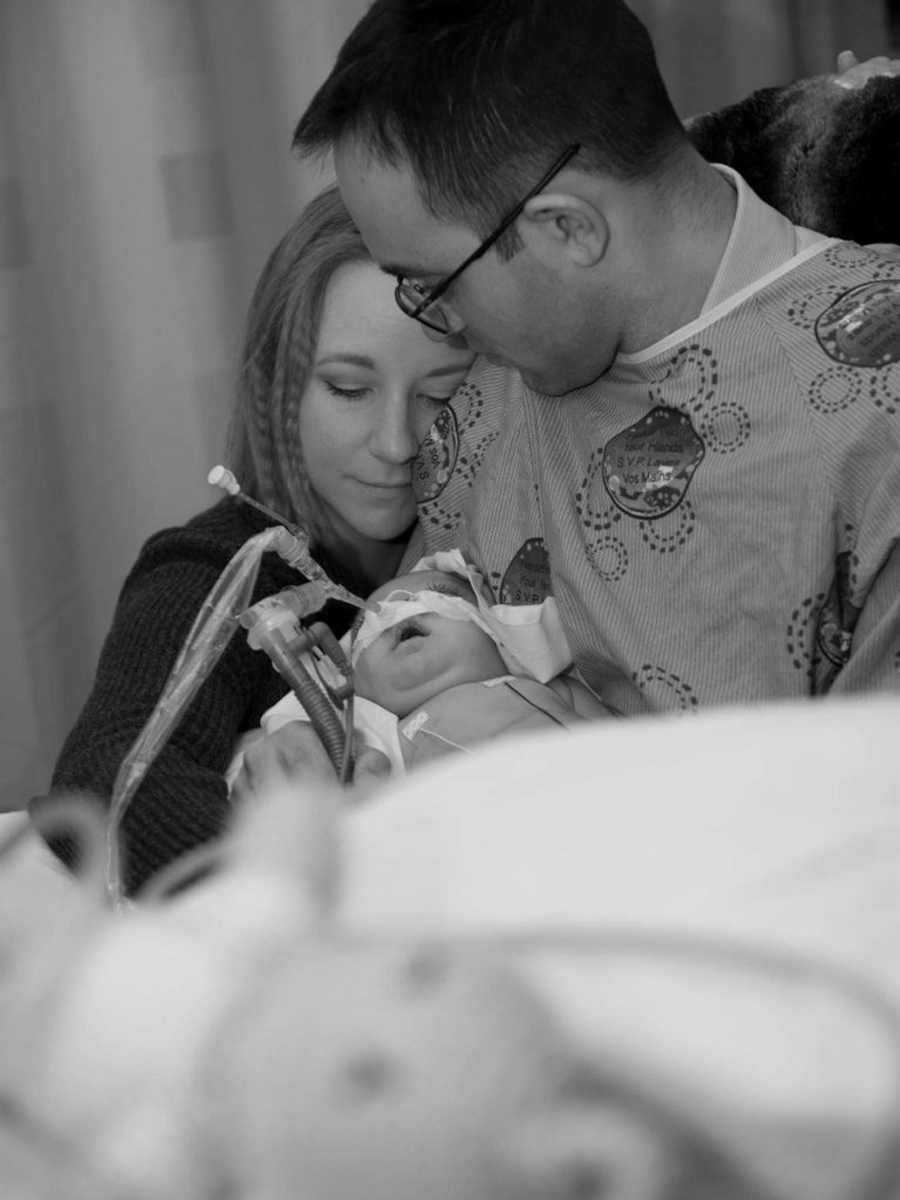 I am Corporal Sylvia Guirguis, and Rebekah (Becca) is my daughter. Without the support provided by the Canadian Armed Forces (CAF) and several registered charities, the past three years would have been considerably more challenging.
About me
I have been a cook with the Regular Force since May 2015. After obtaining my Culinary Management diploma from Georgian College in Barrie, I completed my Red Seal, before joining the CAF a few years later. At graduation of Basic Military Qualification, I was awarded top female athlete, and also received advance promotion due to my culinary training and experience.
Serving in Petawawa with 2 Service Battalion from 2015 -2018, I cooked primarily at Normandy Court Kitchen, and spent some time tasked to the unit to perform general duties. I have a passion for food and find it an honour to serve our troops doing something I love.
Rebekah's arrival
During my time in Petawawa I became pregnant with our third child, Rebekah. While on course in Borden, I received a phone call from my obstetrician that the 20 week ultrasound showed abnormalities in Rebekah's heart, and that I needed to head to the Children's Hospital of Eastern Ontario (CHEO) in Ottawa for further investigation.
I was able to complete my course in Borden before heading to Ottawa to receive the news that would change our lives forever.
Rebekah was born with Heterotaxy Syndrome. Basically, her heart was formed quite differently than a normal heart, as well as having atrial and septal defects (holes where they shouldn't be). She also was born with gut malrotation, and was in liver failure due to a condition called Biliary Atresia.
Within the first two weeks of her life, she received a surgery known as a Kasai Procedure. This was a temporary attempt to aid the flow of bile from her liver to her intestines in order to give her a better chance of survival – or at least to grow strong enough to receive heart surgery, and eventually a liver transplant.
During this surgery her intestines were also corrected.
Rebekah had a complicated journey, with months spent in the Neo-natal Intensive Care Unit and Pediatric Intensive Care Unit at CHEO where she received life-saving care, including treatment for septic shock at three months of age, with open heart surgery two weeks later.
In February 2018, at just four months of age, Rebekah was air-lifted to SickKids Hospital in Toronto. She received her life-saving liver transplant at seven months old. I was blessed with the opportunity to be able to be her donor.
Her recovery
Rebekah has recovered exceptionally well despite what seemed like ongoing setbacks.
All throughout my pregnancy, and during the months while Rebekah was hospitalized, the military stood firmly beside us and behind us, as they carried us through the hardest time of our lives. They not only showed my spouse (also a military member) and I incredible moral support throughout the chain of command, they also ensured that we were provided for with their various financial support services (such as Support our Troops). We were also able to stay at a PMQ (emergency housing) at Uplands in Ottawa (our permanent residence was still in Petawawa) to keep our children/family together during this hard time.
Military support
My husband, Corporal Nathan Guirguis, is now posted in the nation's capital as a medic, and I am posted at Connaught Range in Ottawa, on Compassionate Status. I help in rations at the kitchen. I love my job, and appreciate all the support my current chain of command has given me during Rebekah's recovery. She still has a number of medical appointments, and a couple hospitalizations where I have needed to be by her side.
I can't explain how much my husband and I appreciate the assistance we have been receiving from the CAF. When you are going through a medical crisis, more so when it impacts a child, the pressures on your family increase immeasurably.
Through various fundraising initiatives, many people have come to our aid, enabling us to pay extra childcare expenses, rent for two residences, and travel and food expenses. Other organizations were there to provide additional support to our family, including Ronald McDonald House. We lived in their beautiful Toronto location for four months while Rebekah received care at Sickkids. This charity does amazing work to help families in need.
The David Foster Foundation helped support organ donors with some of the financial expenses related to the donation process.
All of the support we have been given, and continue to receive, is invaluable and makes more of an impact that you could ever know.
Filed Under: Top Stories
Comments (0)