By Lookout on Mar 25, 2018 with Comments 0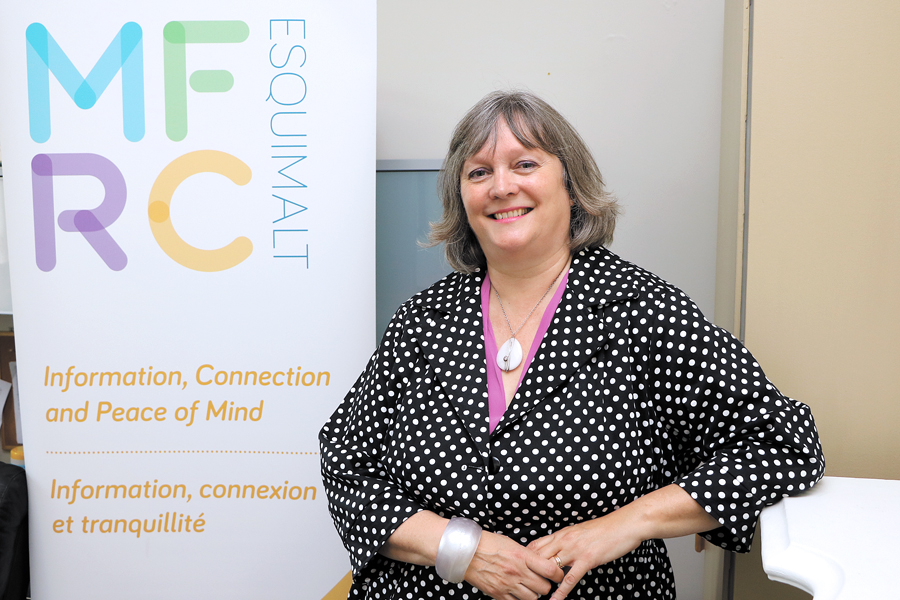 The Esquimalt Military Family Resource Centre's (MFRC) search for a new executive director is complete.
Jackie Carlé is the new executive director at the centre. She had been acting as interim executive director for the organization since June of 2017 and was selected as the successful candidate after a detailed hiring process.
She has worked in support of military families for over two decades including eight years with Military Family Services, and has been with the Esquimalt MFRC since 2014 as the community engagement manager. She has over 20 years' experience working in non-profit organizations such as Victoria's Cool Aid Society and Ottawa's The Mission Homeless Shelter. 
We chatted with MFRC Board Chair Samantha Krzywonos and the new Executive Director Jackie Carlé about the news. 
What was the reason behind the timing of the hiring? 
Krzywonos: I think there were a couple of factors in play for our board of directors. First, we had a long-time executive director here for many years and we wanted a chance to pause, think and make an informed decision on a new executive director. Second, we didn't get a clear picture of what was happening with the MFRC governance review until the fall and we wanted that information before proceeding.  Finally, we wanted to be able to gather meaningful input from staff and we used that information to find the right person.
What were the results of the governance review?
Carlé: MFRC board members and executive directors met in late-September and voted on their top options for governance. The choices were to continue with the current non-profit structure, make some minor enhancements, or to adopt a partnership model. As of right now, the final decision is still under review but we know the options under consideration. 
What made Jackie the right person for the job?
Krzywonos: There are a lot of great reasons that Jackie was the best fit. She has two decades of experience working for military families. She has worked with other non-profit organizations. She has experience with governance models and working with a board of directors. I also think she has a real good pulse on the staff.  The hiring committee took the input of MFRC staff to heart and it helped to guide the hiring process. It has been a smooth transition because of the professionalism of staff.
What does the future hold for the MFRC?
Carlé: It is important people realize the vision for the organization is still intact. People can expect that same high level of programs and services. The Esquimalt MFRC has been around for nearly 30 years and I think the organization is a real forward-looking organization. I think there is an opportunity for us to evolve and grow as an organization.
Filed Under: Top Stories
Comments (0)