By Lookout on Jul 05, 2020 with Comments 0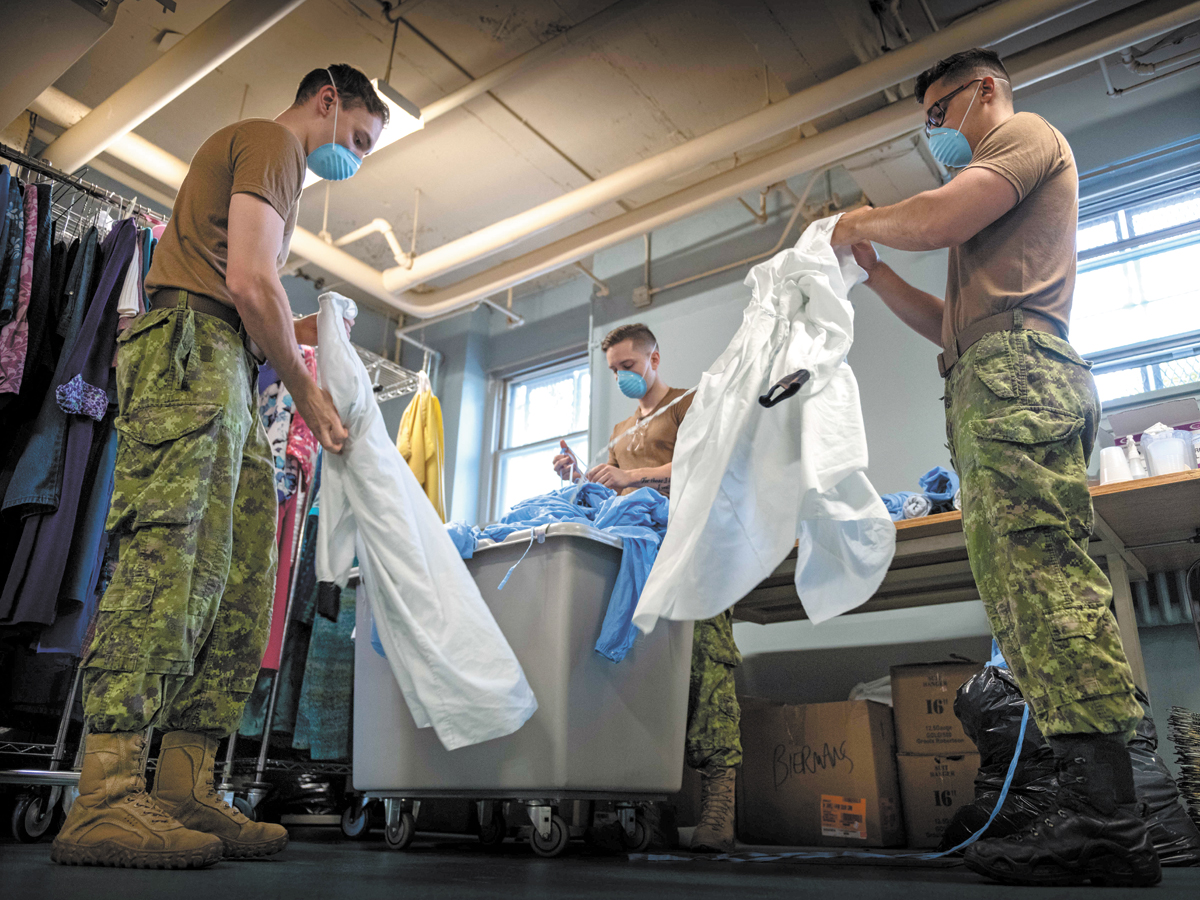 DND ~
The Exceptional Hazard Allowance has been amended to compensate Canadian Armed Forces members who are deployed in COVID-19 risk environments. 
Eligible Canadian Armed Forces members deployed on Operation Laser, and the domestic portion of Operation Globe, who were/are at risk of exposure to COVID-19 due to their duties, will receive the allowance. The $78 per day allowance is retroactive to when they commenced their duties, and will be in effect until Sept. 30.
Hundreds of Canadian Armed Forces members are currently deployed to long-term care facilities in Ontario and Quebec, supporting Canadians impacted by COVID-19.
Canadian Armed Forces members, face the physical hardship of spending all of their shifts wearing the full complement of Personal Protective Equipment for up to 12 hours a day and without appreciable breaks in service.
Moreover, our women and men in the military have served in these facilities for months, while being away from their families during a highly challenging time.
In January 2020, the Chief of the Defence Staff ordered Operation Globe, a blended domestic and expeditionary operation supporting the repatriation of Canadians from overseas and providing quarantine capability in Trenton.
Operation Laser, a domestic operation providing Canadian Armed Forces assistance to provinces was ordered in March, and by April provinces began requesting military assistance for COVID-related situations.
Since the start of Operation Laser, CAF personnel have supported civilian authorities within 47 long-term care facilities in Quebec and within seven in Ontario.
It is expected that approximately 4,500 CAF members will be eligible to receive this allowance.
––––
Filed Under: Top Stories
Comments (0)