By Lookout on Nov 19, 2019 with Comments 0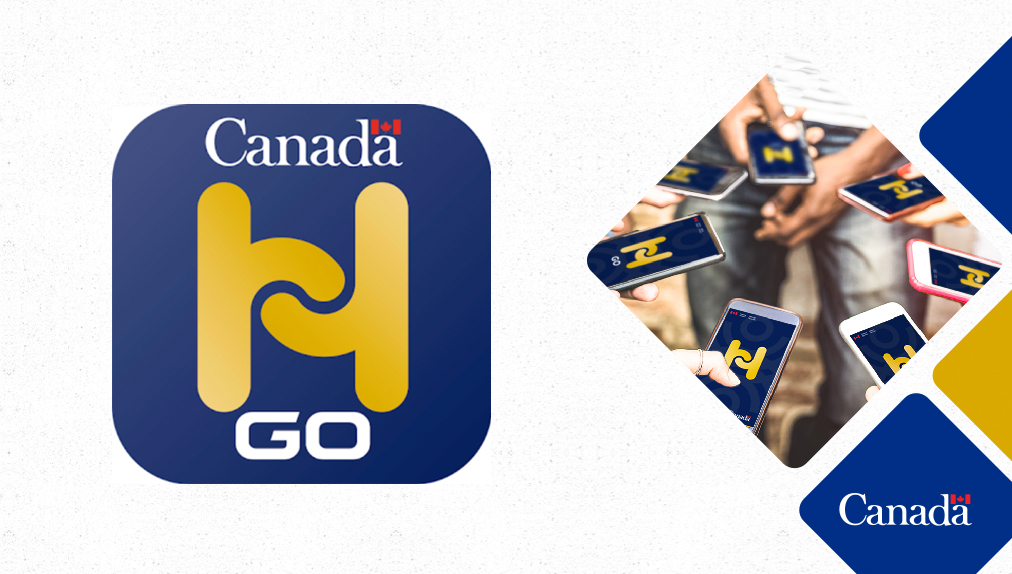 Peter Mallett, Staff Writer ~
Defence Team members can now access civilian human resources information through their cell phone.
The first-of-its-kind smartphone application, HR GO RH, was released in June by DND's ADM HR-Civ and provides employment-related information.
The bilingual app available for Android or iOS devices provides at-your-fingertips information.
The app provides quick and convenient access to human resources information any time of day from virtually any location, says Diana Scheper, Digital Project Manager with ADM (HR-Civ). 
"The HR GO RH app is really an effort to leverage changes in technology and changes in demography," said Scheper. "Put simply, the way in which we conduct our lives has changed significantly from years ago with information and support now at our fingertips. This is another way that ADM (HR-Civ) is modernizing the way that service is delivered."
From the HR GO RH pull-down menu, users can find:
news and announcements, including updates on the Phoenix Compensation Agreement;

pay, benefits, and leave information;

information about mental health and well-being;

awards and recognition and help for managers about managing your team's pay, schedules and staffing;

a section about working at DND, which includes initiatives for military spouses, priority entitlements, and student employees; and,

a toolbox that offers overtime and pay calculators, as well as

 

job and leave classification descriptions.
A separate video section offers users content on mental health, well-being, and pay.
The latest version of the app, its fourth release, was made available on Oct. 28 and features enhanced navigation, information, and videos.
Scheper says she and her staff are continuing their push to let more DND employees know about the app and its usefulness. ADM (HR-Civ) recently announced a contest offering weekly prizes in an effort to encourage more users to download the app.
If you have more questions or concerns about HR Connect RH or the new HR GO RH app call their toll-free telephone line 1-833-747-6363 or find HR Connect HR on the ADM(HR-Civ) intranet site.
Filed Under: Top Stories
Comments (0)