By Lookout on Oct 18, 2018 with Comments 0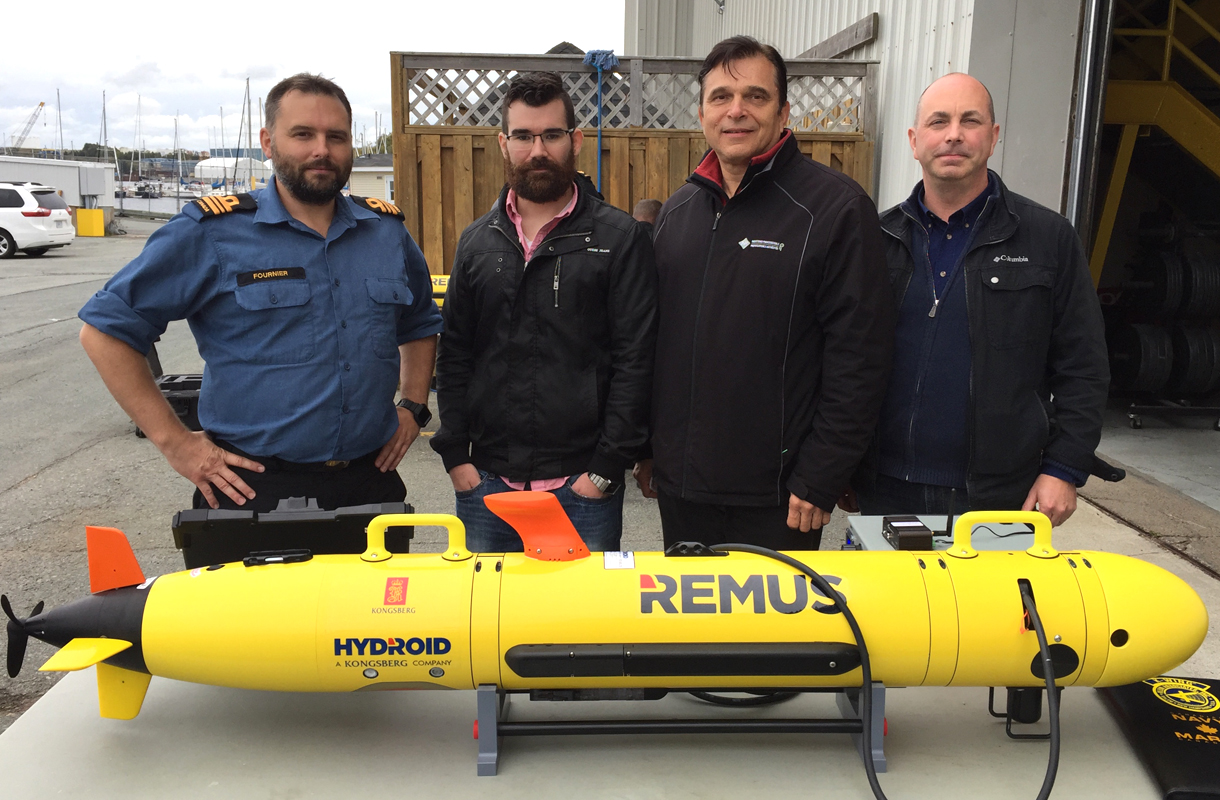 Fleet Diving Unit (Atlantic) members have started training on two autonomous underwater vehicles REMUS 100 (Remote Environmental Monitoring Units). These vehicles will mostly be used for seafloor mapping, underwater surveying and searching, to include near and under ice. It will be the first time that the Royal Canadian Navy owns REMUS and FDU(A) members intend on deploying them on board of HMCS Glace Bay during Exercise Trident Juncture 18, in Norway, at the end of October. These vehicles are a great underwater situational awareness asset for the Royal Canadian Navy. Pictured are: LCdr Patrick Fournier, FDU(A) CO; Dalton Sicard, Procurement Officer DMarP; Joseph Podrebarac, Section Head DNCS4; Nick Burchill, Subsea Sales Manager, Konsberg Maritime.
Filed Under: Top Stories
About the Author: The Lookout Newspaper can trace its history back to April 1943 when CFB Esquimalt's first newspaper was published. Since then, Lookout has grown into the award winning source for Pacific Navy News. Leading the way towards interactive social media reach, we are a community resource newspaper growing a world wide audience.