By Lookout on Nov 23, 2019 with Comments 0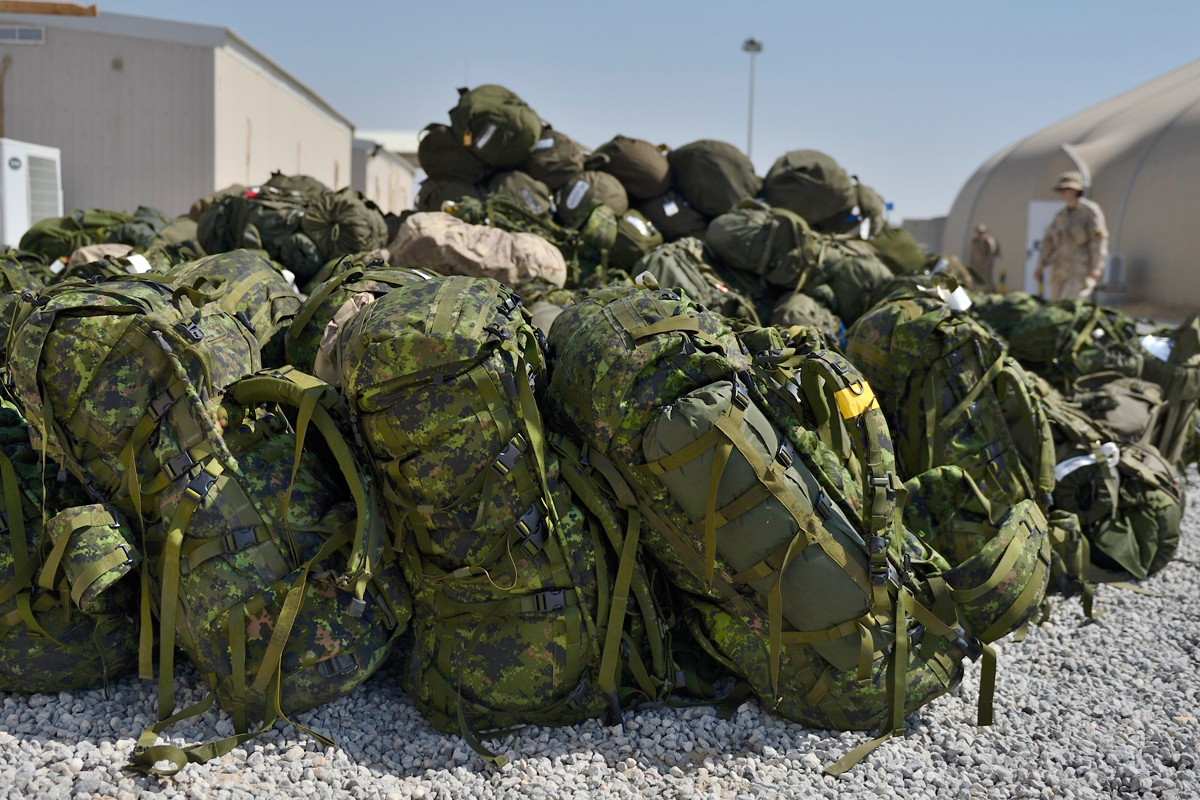 Courtesy the Maple Leaf ~
Serving in the military is not just a job, it's a way of life that involves the entire family. There is no other career quite like it, a career that, for many members, becomes synonymous with their identity.
That is why transitioning from military to civilian life can be one of the most difficult transitions members and their families make.
As such, transition requires thorough preparation, often including social, emotional and psychological adjustments as a person and as a family.
Roughly 10,000 Canadian Armed Forces (CAF) personnel transition out of the military each year. Every member and their family will one day transition out of the Forces. Transition involves us all.
Realizing the challenges members and their families often face when reintegrating into civilian life is why the CAF stood up its newest formation in December of last year, the Canadian Armed Forces Transition Group.
About the CAF Transition Group
The CAF Transition Group is comprised of its headquarters in Ottawa and nine Transition Units located across the country, supporting 32 Transition Centres. In coordination with Veterans Affairs Canada and its other partners, the CAF Transition Group is continuously working to improve the support and programs it offers and to achieve its mission of delivering personalized, professional, and standardized casualty support and transition services to CAF members and their families.
The goal is a seamless transition and enhanced well-being for all members and their families, with special attention provided to ill and injured personnel, their families and the families of the deceased. 
Up until recently, the process of "transition" was a foreign concept for the CAF. When a member left the Forces, he or she was said to "release" from the military. This release consisted of a military member filling out forms, getting paperwork in order, and returning equipment.
"All aspects of this 'release' were left up to the member and family. Today, we're creating a culture of transition and formalizing the process. We're providing tools and support for transitioning members and their families, and encouraging everyone to start thinking about transition earlier in their careers," said Brigadier-General Mark Misener, Commander of the CAF Transition Group.
The transformation taking place is laid out in a joint CDS /Deputy Minister Directive entitled Operation Transition that was issued on Dec.7, 2018.
Operation Transition
Operation Transition provides the framework for how the Transition Group will lead a command-driven, wholesale change to the way the CAF understands and implements transition and details how the CAF Transition Group will build its transition capabilities and processes.
Perhaps the most immediately impactful change for members and their families has been the introduction of a 12-step initial transition process that came into effect April 1, 2019. This interim process ensures members and their families are provided a window of time, tools, education, training, and support from their chain of command to explore potential retention options or confirm they are "ready to transition".    
Transition trial
Concurrently, the CAF Transition Group is running a transition trial, or pilot project, at CFB Borden. The transition trial started in late 2018 with the hiring and training of personnel.
The idea behind the trial "is to test a transition process with actual CAF members and work through potential problems in real-time instead of on a whiteboard," said Brigadier-General Misener. "The outcomes of this project will inform what transition will look like in the future. 
"The hope is that through the transition trial and initial transition process we will assist members and their families in being better prepared for transition and having a solid plan in place. The bottom line is that we want to ensure that members and their families are as informed, prepared and empowered as possible for a successful transition, when the time comes." 
Filed Under: Top Stories
Comments (0)