By Lookout on Aug 09, 2019 with Comments 0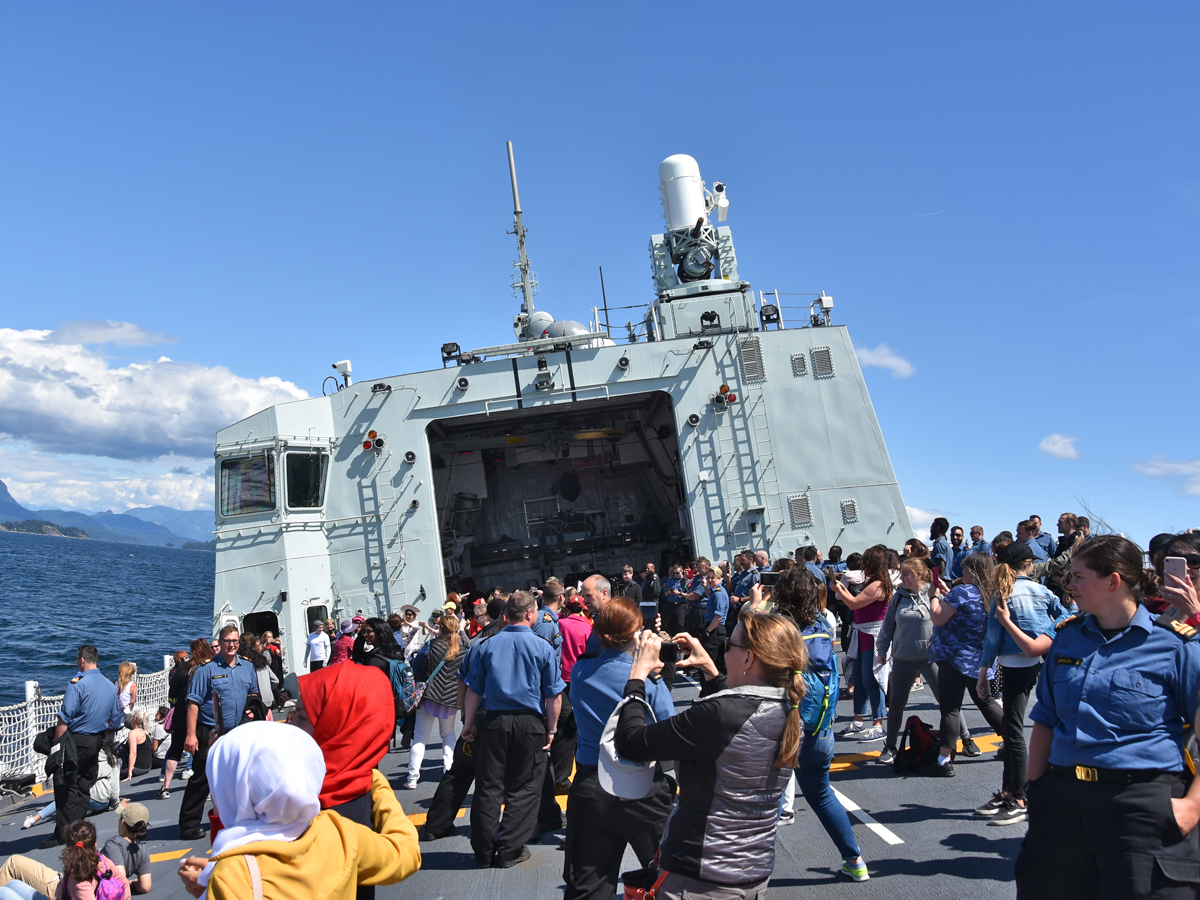 SLt Wilson Ho, HMCS Winnipeg ~
One hundred and fifty eager and excited young women stepped on board HMCS Winnipeg on Saturday July 27 at Burrard Street Pier in North Vancouver, for a first-hand experience in the life of a Canadian sailor.
Winnipeg partnered with the Achieve Anything Foundation's "This is You" program.
The Achieve Anything Foundation organizes hands-on experiences by the Royal Canadian Navy and other agency/industrial partners that are improving gender diversity and equal opportunity in their workplaces.   
The day's events started with guided tours of the ship, including the operations room, bridge, and machinery control room, highlighting the various jobs on board the Halifax-Class frigate. In addition to tours, guests were able to try on equipment from the ship's team divers and test their skills at firefighting. 
With clear skies and Howe Sound as the backdrop, crew and guests were treated to a flight deck luncheon. In the afternoon, Winnipeg demonstrated its manoeuverability, conducting full speed runs, crash stops, and high speed turns.
Day sails are one of the many ways the Royal Canadian Navy connects with the public, showcasing what life at sea is like.
Winnipeg is currently conducting trials, working up to deploy on the Rim of Pacific (RIMPAC) Exercise and Operation Projection next year.
Filed Under: Top Stories
Comments (0)