By Lookout on Jun 17, 2021 with Comments 0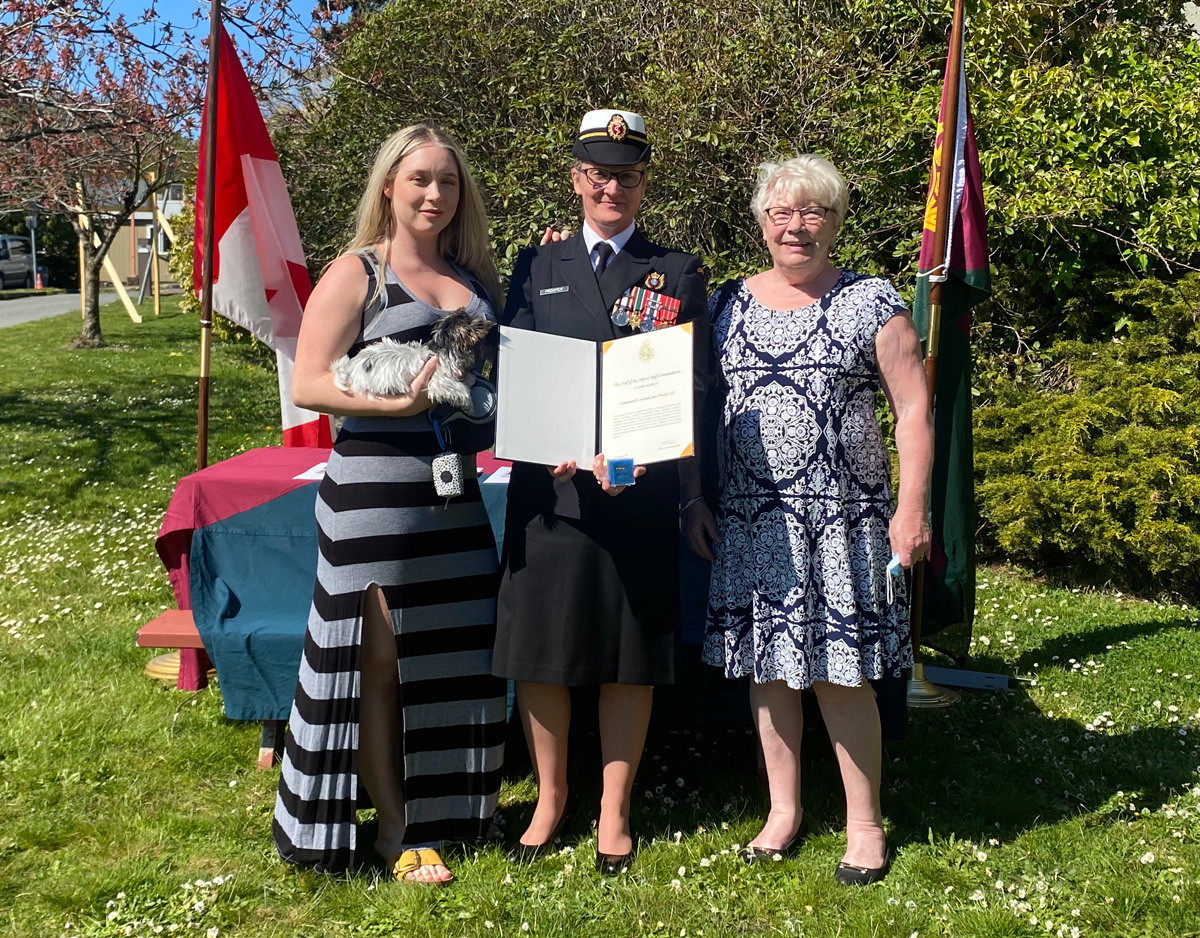 Peter Mallett
Staff Writer
––
It was early in the pandemic when Lt(N) Amanda Jane Prosper was called upon to go to Camp Adazi in Latvia and lead the set up of a 130-bed multinational isolation ward.
The 52-year-old Physician Assistant spent six months in the Baltic region of Northern Europe – January to August 2020, with the second month transforming the army barracks into a safe place to treat potential patients. At that time there was little official guidance available for COVID-19 policy and protocol, so her team had to create their own plan. 
"At that time, a global pandemic had not yet been declared by the World Health Organization, but the virus was rapidly evolving," she says.
Camp Adazi is the home base for Canadian soldiers deployed to Latvia on Operation Reassurance.
Her team established three separate self-contained sections on each of the barrack's three floors. One floor was reserved for soldiers self-isolating for 14 days, another floor was for symptomatic patients who had not tested positive for COVID-19. A third floor was reserved as a retreat and common area for medical staff and other soldiers working and living in the building.
Medical staff included Lt(N) Prosper, two medical doctors, a mental health nurse, a pharmacist, a physiotherapist, a dentist, and Medical Technicians.
"At the time, we feared that COVID-19 would very well overwhelm our system," says Lt(N) Prosper.
Especially since they only had two ventilators for the entire base and their supply of oxygen and Personal Protective Equipment was low at the start of the pandemic.
"Overall, the plan was a success, but we were very lucky. We acted quickly and got buy in from all nations on our plan. No COVID-19 was detected in any of our deployed members during my deployment."
She recently received a Chief of the Defence Staff commendation for her "exceptional leadership" in Latvia.
"Under her guidance, the facility was created, dedicated to the safe isolation and treatment of patients that became the cornerstone of Camp Adazi's COVID-19 response plan," the commendation reads. "Lieutenant (N) Prosper's initiatives and sustained efforts generated an entirely new capability that benefited health and operational readiness."
Along with a citation, she received a medal (pin) to be worn on her uniform.
"I was very honoured to receive this award, but I was part of a bigger team who also deserve credit. You could never do something like this completely by yourself and there are so many other people whose efforts were vital to this being a success."
She points to Cpl Sarah Hamilton of the Canadian Amy and reservist Cpl Michelle Hiebert for their work implementing the plan, and all the staff who worked long hours to make it happen during a time of uncertainty.
Lt(N) Prosper currently works at Canadian Forces Health Services (Pacific).
––––
Filed Under: Top Stories
Comments (0)