By Lookout on Aug 03, 2021 with Comments 0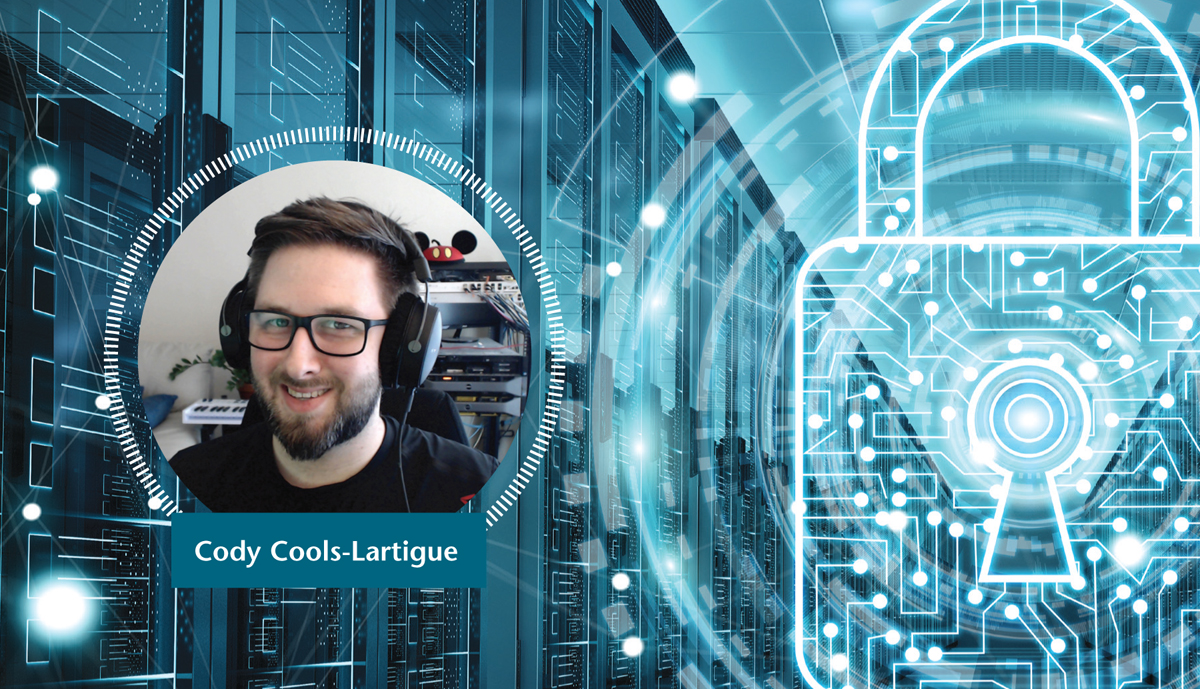 Peter Mallett
Staff Writer
––
A team of Royal Canadian Navy (RCN) cyber security experts emerged victorious at this year's Cyber Flag 21-2 defence exercise.
Locally, S1 Brian Michalski, a Naval Communicator in HMCS Vancouver, and Cody Cools-Lartigue, a civilian Base Information Services (BIS) employee, were among the 19-member team declared champions of the annual competition hosted by the U.S. Department of Defense.
The navy contingent were among 430 cyber professionals who competed from across the U.S. military's joint services, other agencies, and international partners.
Canadian Armed Forces teams also captured second place in the competition, with a team of Canadian Army Reserves and another from the Royal Canadian Air Force, both augmented from branches of the Department of National Defence, finishing the competition tied.
Teams competed virtually inside the U.S. Cyber Command's web-based Persistent Cyber Training Environment in one of two nine-day cohorts, June 7 to 25. 
Each team was judged on their ability to thwart an unknown adversary or adversaries' attack on their team's network. They analyzed security intelligence regarding threats and malicious actors, conducted mission planning, deployed to the compromised network, detected the malicious activity, and recommended response actions.
To deal with their cyber threat, the RCN team was divided into two sub groups, with its Blue Cell performing incident response and attempting to eradicate the threat from their network, while members of its White Cell oversaw the mission direction and provided technical support to affect change on the network. S1 Michalski was part of Team 15's Blue Cell. Cools-Lartigue was a member of Team 15's White Cell. He specializes in IT infrastructure and server engineering for the Department of National Defence.
Cools-Lartigue and S1 Michalski said the victory came as a surprise. S1 Michalski was home doing dishes and listening to the exercise debriefing in the background when he heard the news they were champions.
"I almost dropped my plate; I couldn't believe we had won with all the constructive critiques our team had been receiving," he says.
Many of the skills used in the exercise are ones he uses regularly aboard Vancouver, whether it's identifying potential threats or providing assistance and advice to the fleet's command teams.
Lt(N) Courtney Williams, a Naval Combat Systems Engineering Officer who works remotely from Victoria for the Canadian Surface Combatant Project Management Office, was also a member of the Team 15's Blue Cell.
They were quick to receive congratulations from U.S. Army General Paul M. Nakasone following their win. 
"Cyber flag tested the best and brightest cyber protection teams," he said. "This exercise assessed their tactical cyber skills while collectively improving our cyber resiliency."
RCN Commodore Matthew Bowen, vice J5 Multinational Partnerships and Integration at Cybercom, accepted the award on behalf of the RCN.
Team 15 Members:
White Cell
Team Controller: 1 Lt(N) Joey Lord
Team Controller 2: CIV James Ennaffati
Mission Owner 1: LCdr Scott Brousseau
Mission Owner 2: Lt(N) Robin Grant
Local Network Defender (Primary) (POC): CIV Cody Cools-Lartigue
Local Network Defender (Secondary): A/SLt Shaun-Ross Woon-Jamieson
Embedded Observer 1: CIV Don Dorey
Embedded Observer 2: LCdr Matthew Bowman
Blue Team
Team Lead: Lt(N) Stéphane Chami
Team Mbr: SLt Michael Rodgers
Team Mbr: CIV Roger Payne
Team Mbr: MS Alexander Plevako
Team Mbr Lt(N) Ashley Beattie
Team Mbr: S1 Tyler Despatie
Team Mbr: PO2 Dario Garcia
Team Mbr: S1 Aaron Hirtle
Team Mbr: CIV Mimi Kolomyytsev
Team Mbr: S1 Brian Michalski
Team Mbr: Lt(N) Courtney Williams
––––
Filed Under: Top Stories
Comments (0)