By Lookout Production on Jul 25, 2022 with Comments 0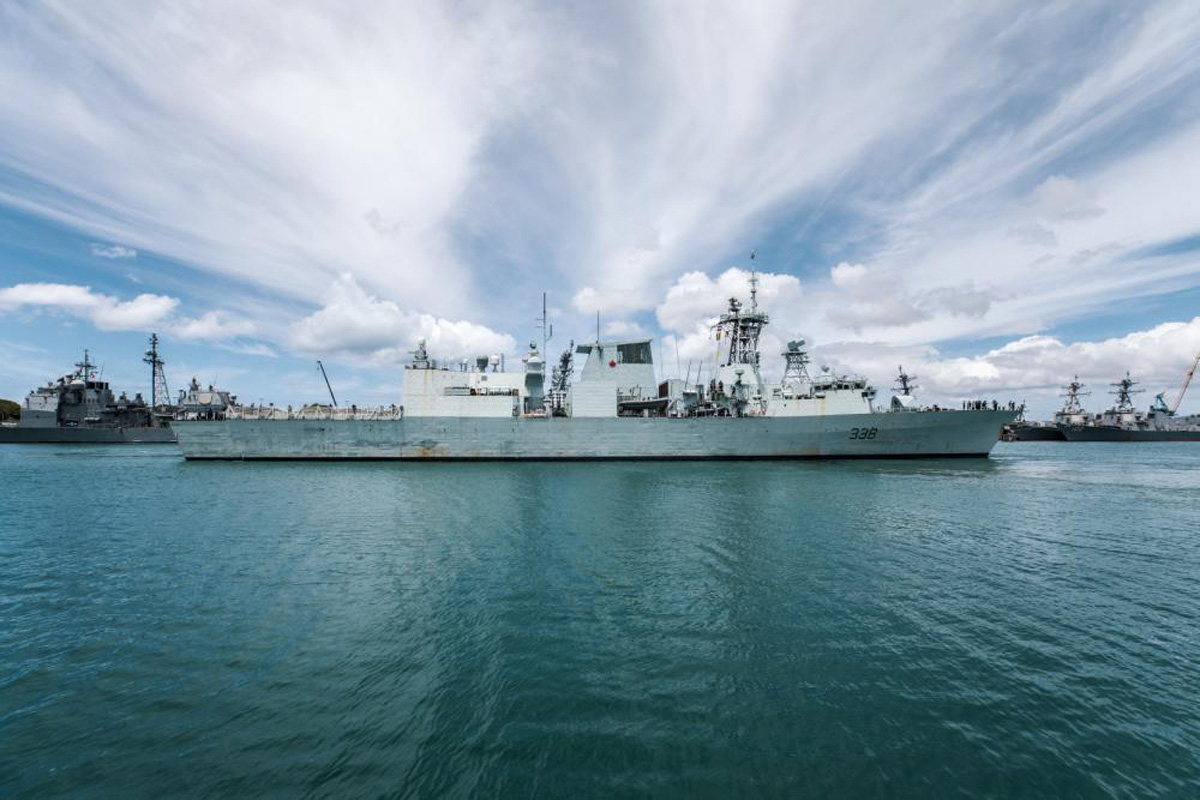 Lieutenant (Navy) Michelle Scott 
HMCS Vancouver PAO, and 
Captain Jennie Derenzis 
Combined Information Bureau, RIMPAC 2022
—
The Canadian Armed Forces (CAF) is playing a significant role in 2022's iteration of the multi-nation Exercise Rim of the Pacific (RIMPAC), hosted by the Commander of the United States Pacific Fleet and led by the Commander of the U.S. 3rd Fleet biennially.
"RIMPAC provides us with the opportunity to grow and refine our individual and combined abilities, and our joint capacity to contribute to security in the Indo-Pacific region. This helps us all," said Royal Canadian Navy (RCN) Rear-Admiral (RAdm) Christopher Robinson, Deputy Commander of Combined Task Force RIMPAC.
RIMPAC 2022, taking place from June 29 to August 4, has returned to a full-scale implementation of the world's largest maritime exercise. It follows a scaled-back RIMPAC 2020 during the early months of the COVID-19 pandemic.
Canada is playing a substantial part in RIMPAC by filling leadership roles, including:
This year, RCN RAdm Christopher Robinson holds the role of Deputy Commander of Combined Task Force RIMPAC, under RIMPAC 2022 Commander Vice Admiral Michael Boyle of the U.S. Navy.
Royal Canadian Air Force  (RCAF) Brigadier-General Mark Goulden is Commander of the Joint Force Air Component and, in such capacity, commands over 170 aircraft during the exercise. Airframes under his charge include a variety of fighter, transport, air-to-air refuelling, ground attack, rotary wing and tilt-rotor aircraft and maritime aviation assets from six nations.
RCN Captain (Navy) Doug Layton is serving as Deputy Commander of the Combined Force Maritime Component Command. He commands 38 surface vessels, including two RCN frigates, HMC Ships Vancouver and Winnipeg, as well as four submarines.
RAdm Robinson said RIMPAC provides participating nations with an unparalleled training environment.
"We build and strengthen partnerships with our allies. This benefits us enormously not only as a contributing nation, but also in an internal capacity because it allows the CAF to enhance the interoperability of our Navy and Air Force in a joint navy-air environment," he said.
Watch coverage of RAdm Robinson at RIMPAC 2022 in English and French to hear directly from the source.
Filed Under: Top Stories
Comments (0)