By Lookout on Jul 29, 2017 with Comments 0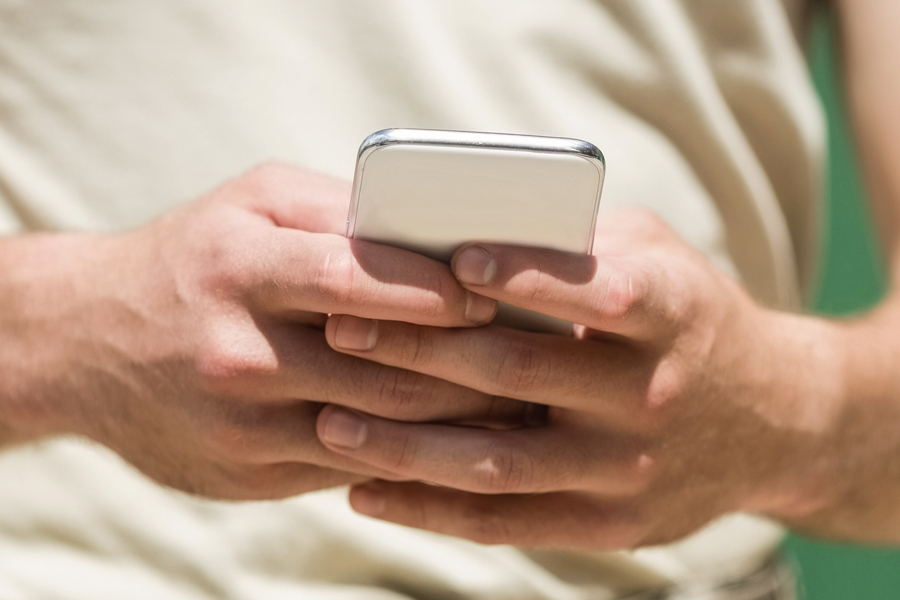 Peter Mallett, Staff Writer ~
Calling home or catching up with friends on social media just got a whole lot easier on board surface warships thanks to a new policy by the Royal Canadian Navy (RCN).
New regulations greatly expand the areas ships' companies can use their cell phones and other personal mobile devices.
Chief Petty Officer Second Class Carl Dixon, Information and Security Systems officer for Joint Task Force Pacific N6, says the new policy takes effect immediately.
"This is a time where the RCN emphasizes our motto that says: People First, Mission Always. This new policy is a progressive one that allows sailors to have a much better quality of life while they are away from their loved ones, all the while maintaining a high degree of security," says CPO2 Dixon.
Most high-tech gadgets including cell phones, tablets, E-Readers, game consoles, Blu-Ray players, wireless speakers, smart wear and virtually any device capable of wireless transmission, can now be used in almost every location on a surface vessel. Their use continues to be restricted in areas where classified processes is taking place, such as the bridge and Operations Room.
The old policy limited the use of wireless technology to the flight deck, quarter decks and hangar of Halifax-Class Frigates, and similar areas on other RCN vessels. 
While RCN ships do not transmit a Wi-Fi signal, sailors will now be able to make personal phone calls and use data from bow to stern, when they are in range of their private carrier's signal.
MARPAC Information and Protection Officer, Robert Sayle says the policy change had been in the works for some time, and after a careful review of the policy by senior leadership, the thumbs up was given for the changes.
"There has been a big push for this initiative and a risk analysis was recently done by DND to investigate the impacts of permitting these devices on board its vessels," says Sayle. "Mobile devices are ubiquitous and DND officials in Ottawa have established that the [security] risk is minimal."
Although the new policy allows for increased flexibility with regard to the use of wireless devices, commanders may authorize increased procedures to ensure a robust security posture is maintained when dealing with non-ship's company personnel. All personnel may be subject to random searches for unauthorized wireless devices operating in restricted areas.
Filed Under: Top Stories
Comments (0)