By Lookout on Jul 13, 2018 with Comments 0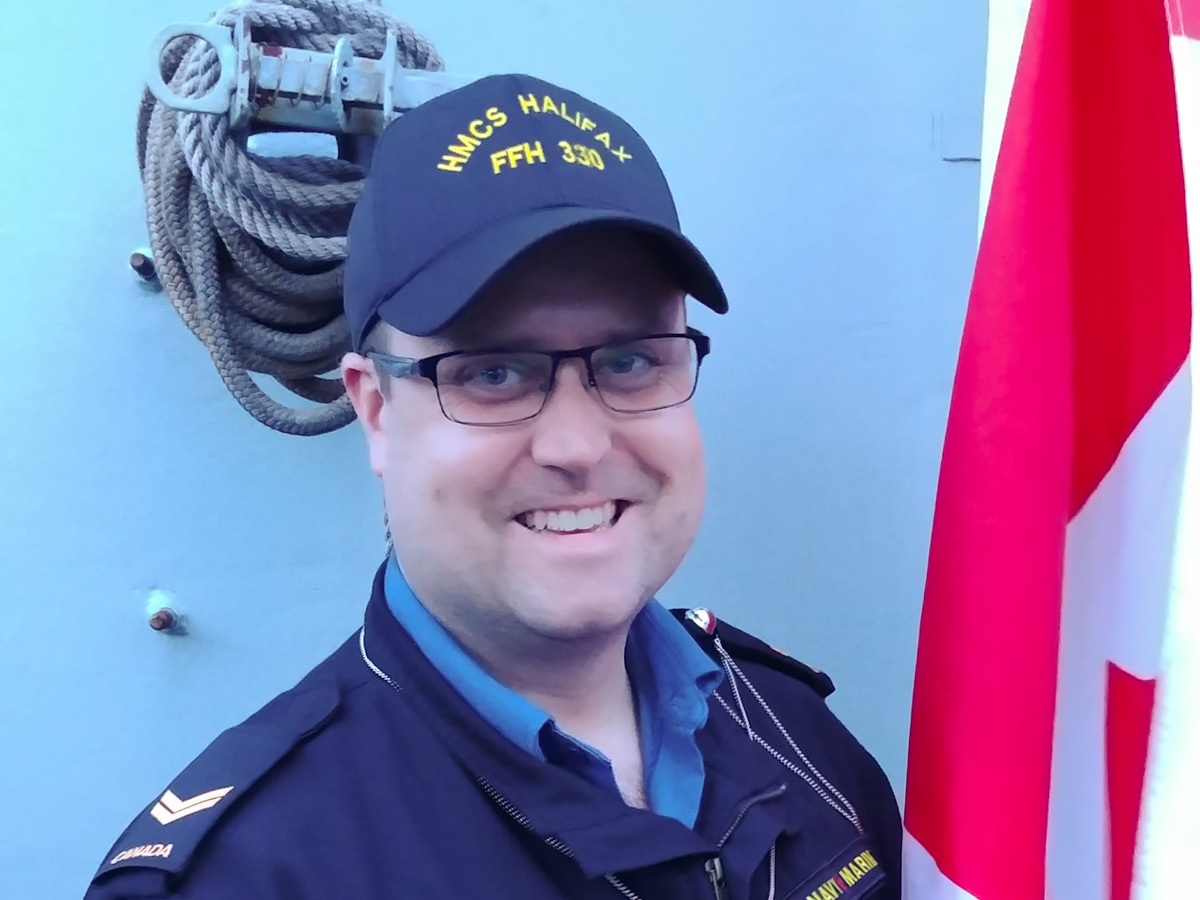 Darlene Blakley, Navy Public Affairs Ottawa ~
One of the first sailors to re-enrol through the Royal Canadian Navy's (RCN) Skilled Re-Enrolment Initiative is happy to be back in uniform.
"There were a lot of things I missed throughout my time away from the navy," says Leading Seaman Steve Auchu. "I am looking forward to catching up with friends and sailing with them again."
Due to attrition rates in recent years, certain Royal Canadian Navy (RCN) occupations have become stressed due to the lack of personnel. As a result, the RCN decided to reach out to former sailors in certain occupations, including the Naval Combat Information Operator, Naval Electronic Sensor Operator, Sonar Operator, Naval Communicator, Weapons Engineering Technician and Marine Technician occupations to invite them to re-enrol into the Regular Force in their former occupation and rank.
LS Auchu, a Naval Electronic Sensor Operator, decided to take the RCN up on the offer. He re-enrolled June 7 and now works in HMCS Halifax.
He is well acquainted with the work, as he served in three warships, St. John's, Toronto and Ville de Québec, and was deployed on Operation Caribbe and to the Middle East.
He missed the camaraderie of the military most of all.
"There is no organization that emphasizes teamwork like the Canadian Armed Forces, and working together through adversity helps build some of those lifelong bonds."
Other big factors in deciding to re-enrol were the pension and benefits.
"It's nearly impossible to compare the care and future planning provided by the Canadian Armed Forces. I wanted to ensure I could provide for my family now and in the long term."
Having been employed both as a sailor and as a civilian, LS Auchu has learned the difference between the two.
"The biggest difference is the rigid structure and daily use of the chain of command in the military. This is coupled with a feeling that you're doing something to support your country and its interests."
He recommends anyone in the selected occupations who has left the navy and misses it to take advantage of the Skilled Re-Enrolment Initiative. Personnel who meet specific occupation criteria and who were favourably released from the Regular Force within the last five years are eligible.
If you are interested, email SkilledRCN.MCRqualifiee@forces.gc.ca or call 1-833-203-2698.
Filed Under: Top Stories
Comments (0)