By Lookout on Oct 31, 2017 with Comments 0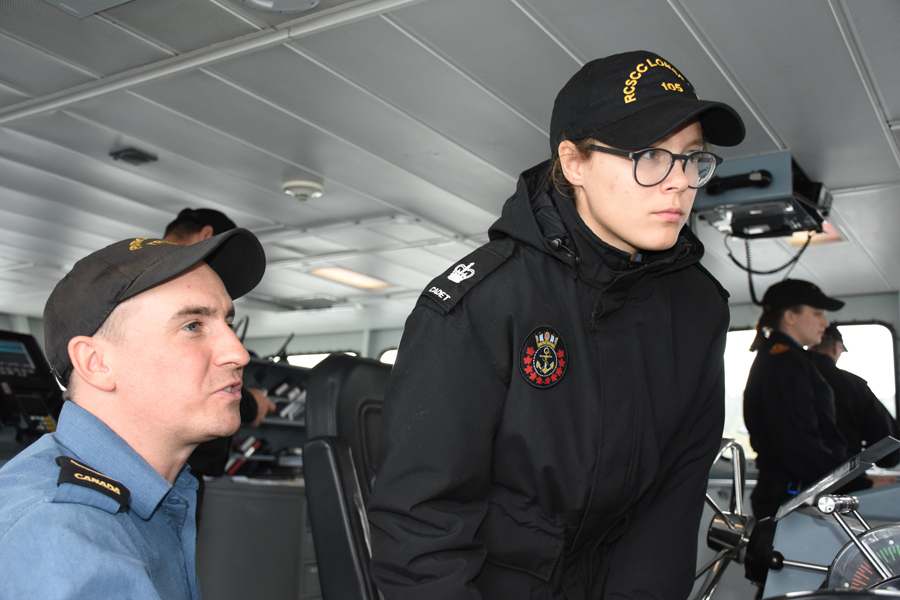 Sixty-four sea cadets from Ontario, the Prairies and B.C. sailed through the Gulf Islands for seamanship deployments aboard the Orca Class Patrol Craft Training vessels Raven and Caribou Oct. 15-28.
During each of the one-week deployments, cadets learned navigation, engineering, maintenance and emergency response, including fire and man-overboard drills.
Seamanship deployments are offered to senior sea cadets who have demonstrated leadership and knowledge at their home corps. The deployment also offers cadets an opportunity to learn from and work alongside Canadian Armed Forces members, an experience they cannot get anywhere else.
This once-in-a-lifetime experience is provided at no cost to the cadets. The Cadet Program is Canada's largest government-funded youth program and aims to develop in youth ages 12-18 the attributes of good citizenship and leadership, promote physical fitness and stimulate the interest of youth in sea, land and air activities of the Canadian Armed Forces.
Filed Under: Top Stories
Comments (0)