By Lookout on Aug 04, 2021 with Comments 0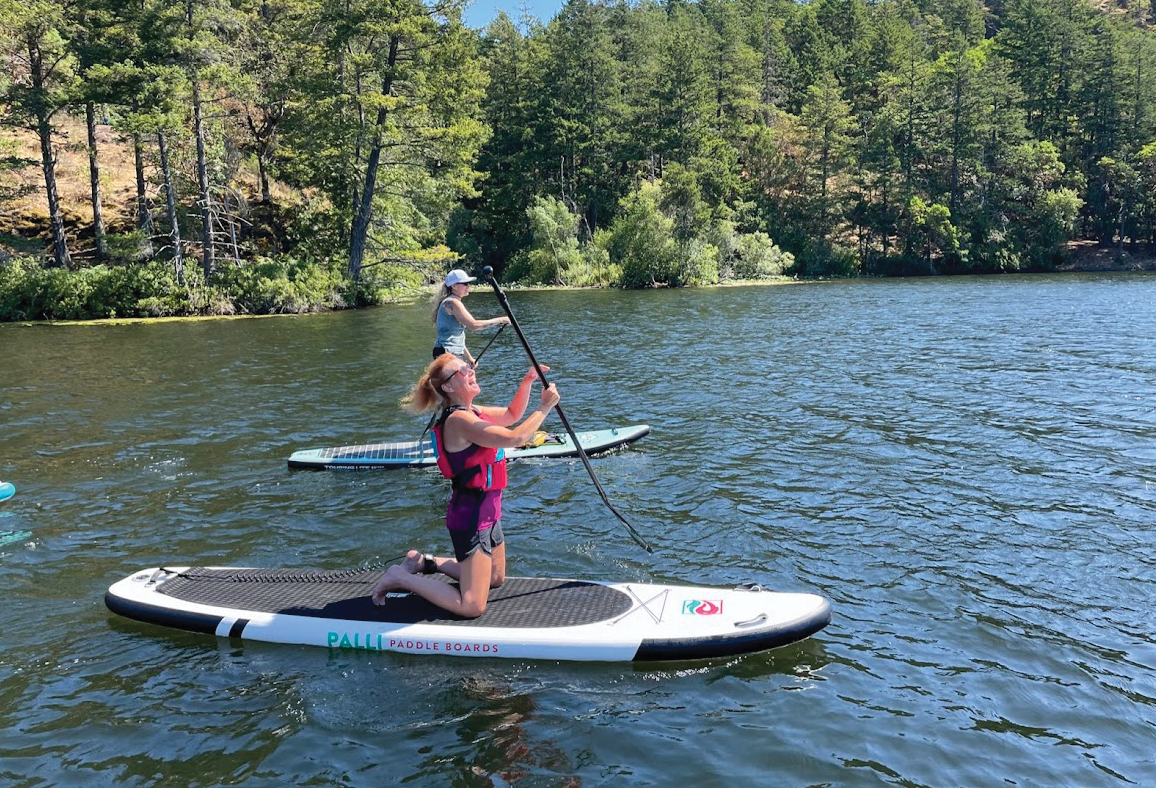 Peter Mallett
Staff Writer
––
With the pandemic subsiding, Soldier On is back on track to further its mission to help ill and injured military members and veterans on their road to recovery.
In Victoria, six people climbed atop paddleboards on Thetis Lake on July 20 to learn the recreational activity. Instructors Marc Hellman and Krista Vass led the training.
"A few members were nervous at first about the balance involved to stand up [on the paddleboard] but were easily able to overcome this, and then were excited to be out on the water," says Vass.
Soldier On is a program of the Canadian Armed Forces (CAF) that contributes to the recovery of ill and injured CAF members and veterans by providing opportunities and resources through sport, recreational, and creative activities. The program is managed by Canadian Forces Morale and Welfare Services.
"Based on my personal experiences, I can't think of a better organization to support than Soldier On," says Vass.  "It was important for me to be able to share the combination of mental wellness and physical activity with others through paddle boarding as I can offer an experience and opportunity through this activity to leave whatever is bothering you on the shoreline." 
Soldier On Regional Coordinator Nicole Wray has more Soldier On Camps in the works. She is organizing a two-day fly fishing workshop for the Victoria region, and encourages Soldier On members to stay tuned for an upcoming creative event planned for September. Meanwhile, in August members in the Comox/Courtney region will participate in Yoga sessions and a golf camp.
For more information about their programs visit www.soldieron.ca, or connect with Soldier On through Facebook, or email SoldierOnBC-CBSansLimites@forces.gc.ca
––––
Filed Under: Top Stories
Comments (0)