By Lookout on Sep 22, 2021 with Comments 0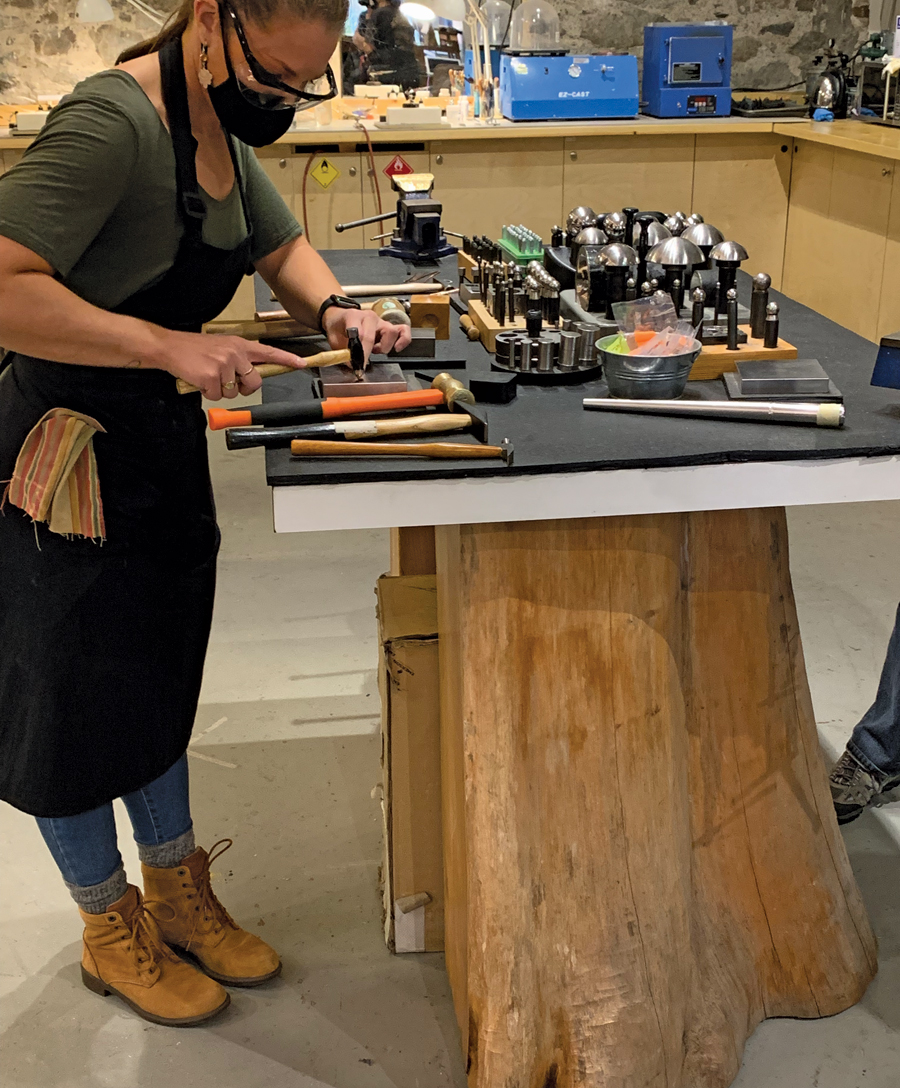 Peter Mallett
Staff Writer
––
The Soldier On road to recovery of ill and injured CAF members and veterans has a new shine these days after expanding in to the realm of jewellery making. 
On Sept. 9, nine Soldier On members participated in a one-day Silversmith Workshop at Argentum Jewellery School and Supply in Victoria to learn the basics of metal-smithing and fine craftsmanship.
An instructor from the school spent the day teaching the fundamental steps of taking a blank piece of bronze or silver and moulding it into earrings, stacking rings, a wide band, pendant, or key chain. Participants learned the basic of chemistry of moulding different metal materials and how to anneal, solder, weld, etch, engrave, hammer cut, and prepare silver.
Participants left the workshop with a take-home piece of jewellery or art, which they had spent the day creating into their own unique vision.
Soldier On is a program of Canadian Forces Morale and Welfare Services, which provides support for serving and retired members of the Canadian Armed Forces who have experienced a physical or psychological illness or injury. Up next for a new group of participants will be a week-long sailing camp at Canadian Forces Sailing Association, Sept. 20 to 24. In October, 19 Wing Comox will host a PADI Scuba Diver Course, led by the 19 Wing Pacific Divers Scuba Club.
For more information about Soldier On and its programs, visit their website: http://www.SoldierOn.ca
To get involved, interested personnel can register online at https://www.soldieron.ca/Get-Support/Register-Now
––
Filed Under: Top Stories
Comments (0)