By Lookout on Apr 26, 2018 with Comments 0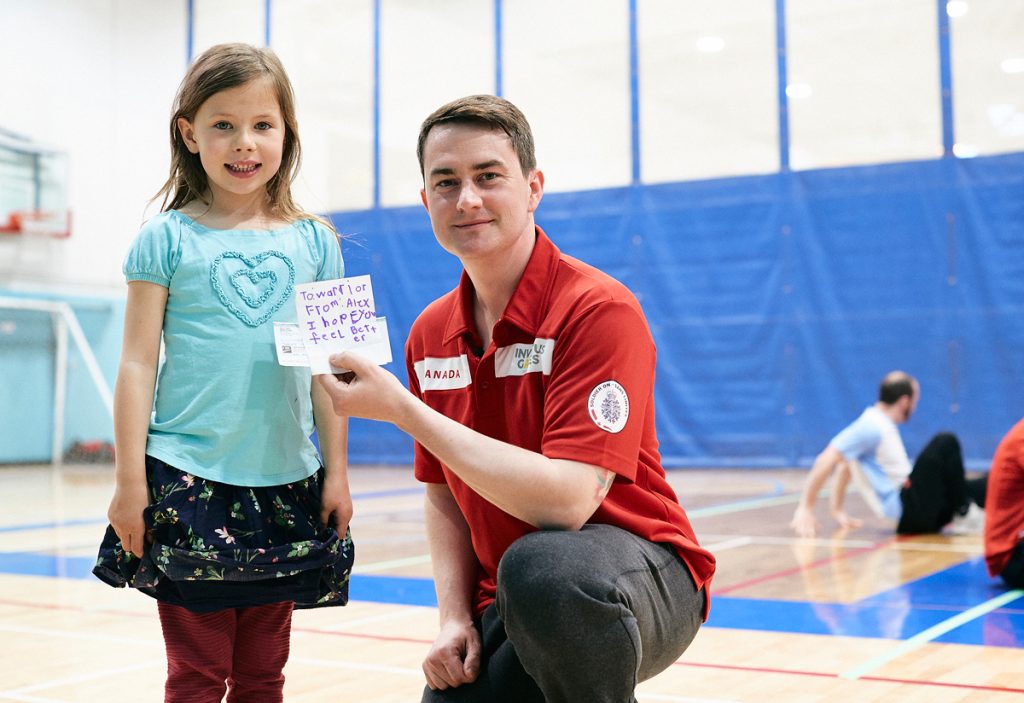 "Dear Warrior, From Alex: Feel better soon."
Those simple words scrawled in purple marker on a folded sheet were handed to Captain Casey Balden during the first Team Canada Invictus training camp. The note accompanied a cheque for $24; the money Alex received from guests to her sixth birthday party.
When her parents asked what she wanted to do with the money, she answered give it to Canada's wounded warriors.
Alex's parents are not military, nor do they have any direct connection to the Canadian Armed Forces, so they were unsure of where she heard about the cause, and how to go about making the donation.
Peter Lawless, Team Canada Invictus Head Coach, heard about the donation from his colleague, Alex's mother, and coordinated a visit to the recent training camp in Victoria. During the visit, Alex presented her note and cheque to Capt Balden, who accepted it on behalf of the Invictus Team.
The Invictus movement began four years ago in London as a way to harness the power of sport to inspire recovery, support rehabilitation, and generate a wider understanding and respect for those who serve their country. Since their inception, the Games have steadily grown in size and awareness. The 2017 games were held in Toronto, where they captured the nation's hearts.
The next games will take place in Sydney, Australia, this October, with 40 athletes representing Canada on the international stage. The first training camp took place at CFB Esquimalt, and other locations around Victoria from April 9-13. The team will continue training throughout the year, coming together for a second camp at the end of July in Halifax, before departing for the games.
---
Stay connected, follow Lookout Navy News:
Facebook: LookoutNewspaperNavyNews
Twitter: @Lookout_news
Instagram: LookoutNavyNews 
Filed Under: Top Stories
Comments (0)