By Lookout on Oct 23, 2019 with Comments 0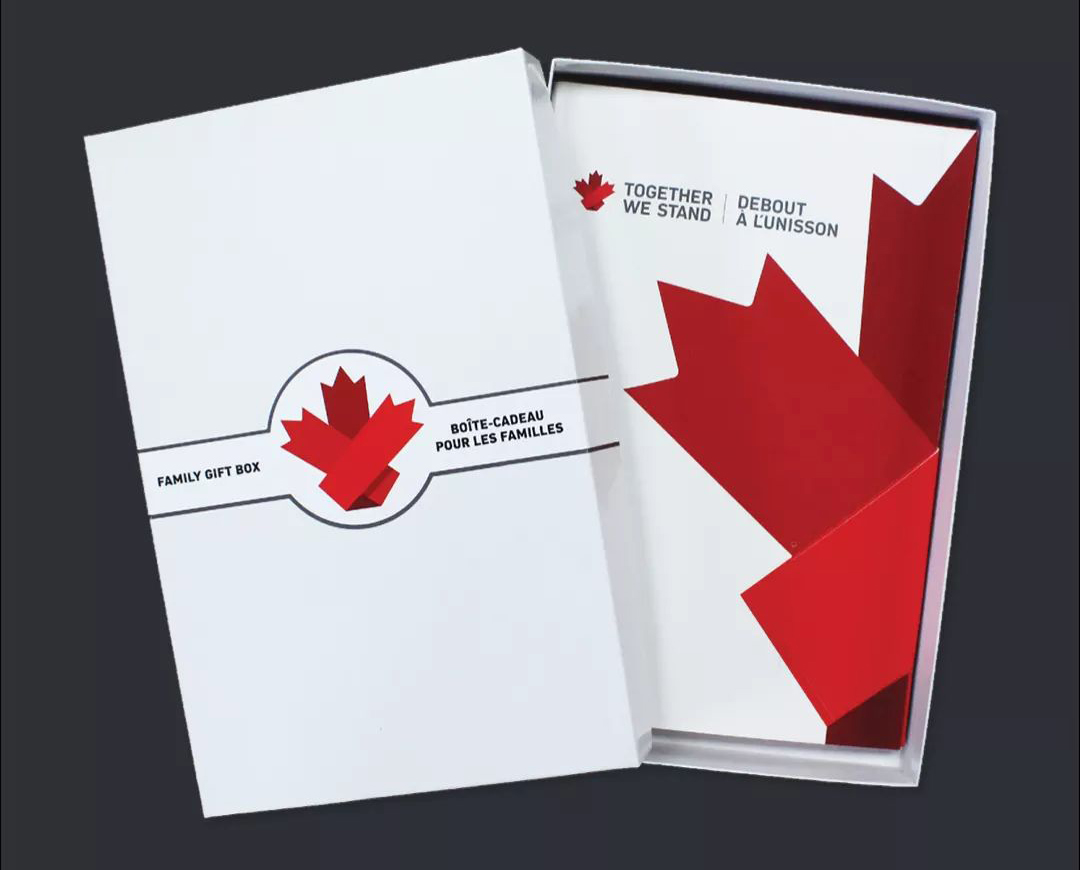 Peter Mallett, Staff Writer ~
This holiday season the non-profit Together We Stand Foundation is continuing their support for deployed Canadian Armed Forces personnel and their families.
Last year, it distributed 2,550 family gift boxes valued at approximately $1.14 million to military families with a loved one deployed overseas.
This year that number is increasing to 3,000 gift boxes with the contents including cards and coupons from corporate and private donors with an estimated cash value of $300 per package.
Any CAF personnel deployed outside of North America between Dec. 1, 2019, and Jan. 30, 2020, or immediate family members are eligible to apply for a gift box for their family back home.
This year's gift boxes are loaded with morale-boosting gift cards including a $50 Scene Card from Scotiabank, a $25 gift card from jeweler Brass & Unity, and gift cards to restaurants Harvey's, Swiss Chalet and Milestones from corporate owner Recipe.
Other gift box contributors include Adidas, Reebok, and Yogen Fruz.
While corporate Canada has answered their call, Together We Stand has also attracted several high-profile supporters to their corner. Its official patrons are former Canadian Prime Ministers Stephen Harper and Paul Martin, and Honorary Council members former astronaut Colonel (Retired) Chris Hadfield, women's hockey gold medalist Hayley Wickenheiser, Wayne Gretzky, and General (Retired) Alain J. Parent.
Together We Stand Vice President Stephanie Shapiro says the ongoing display of generosity by Canadian business leaders, politicians and celebrities is an effort to recognize military families and personnel for the often "underappreciated" and the largely unheralded work they do.
"Our organization is intended to honour Canadian military families for the sacrifices they make on behalf of Canadians while their loved ones are deployed overseas and in harm's way," said Shapiro.
Together We Stand was founded by Toronto philanthropist and entrepreneur Rick Ekstein, President and Chief Executive Officer of Phaze 3 Management Inc, and his wife Lillian in 2017.
To get the ball rolling, the Eksteins made a personal donation of $50 pre-paid VISA gift cards to 1,500 families in 2017. Ekstein, whose mother survived the Holocaust and whose father fled from Czechoslovakia after the Nazis sealed the border in 1938, says he founded the charity because he believes that after what his parents experienced, Canada is the safest country in the world, and we have our Canadian military to thank for that.
Ekstein's morale-boosting efforts don't just end at gift boxes. Earlier this year, he enlisted the help of Together We Stand's Laura Grosman and MLA Gen (Retired) Andrew Leslie for a Unanimous Consent Motion in the House of Commons to establish an annual Military Family Appreciation Day, which will take place on the third Friday of every September. The occasion was observed for the first time on Sept. 20 of this year.
"The Canadian Armed Forces provide protection for our community to pursue its goals and live out its values, whether in the forms of education, faith and dignity for others," said Ekstein. "It is now our turn to honour Canada's most precious resource, the military family."
For more information about Together We Stand, how to donate, or how to apply to become a recipient of a gift box visit their online registration page at www.twsfoundation.ca
Filed Under: Top Stories
Comments (0)