By Lookout on Mar 12, 2019 with Comments 1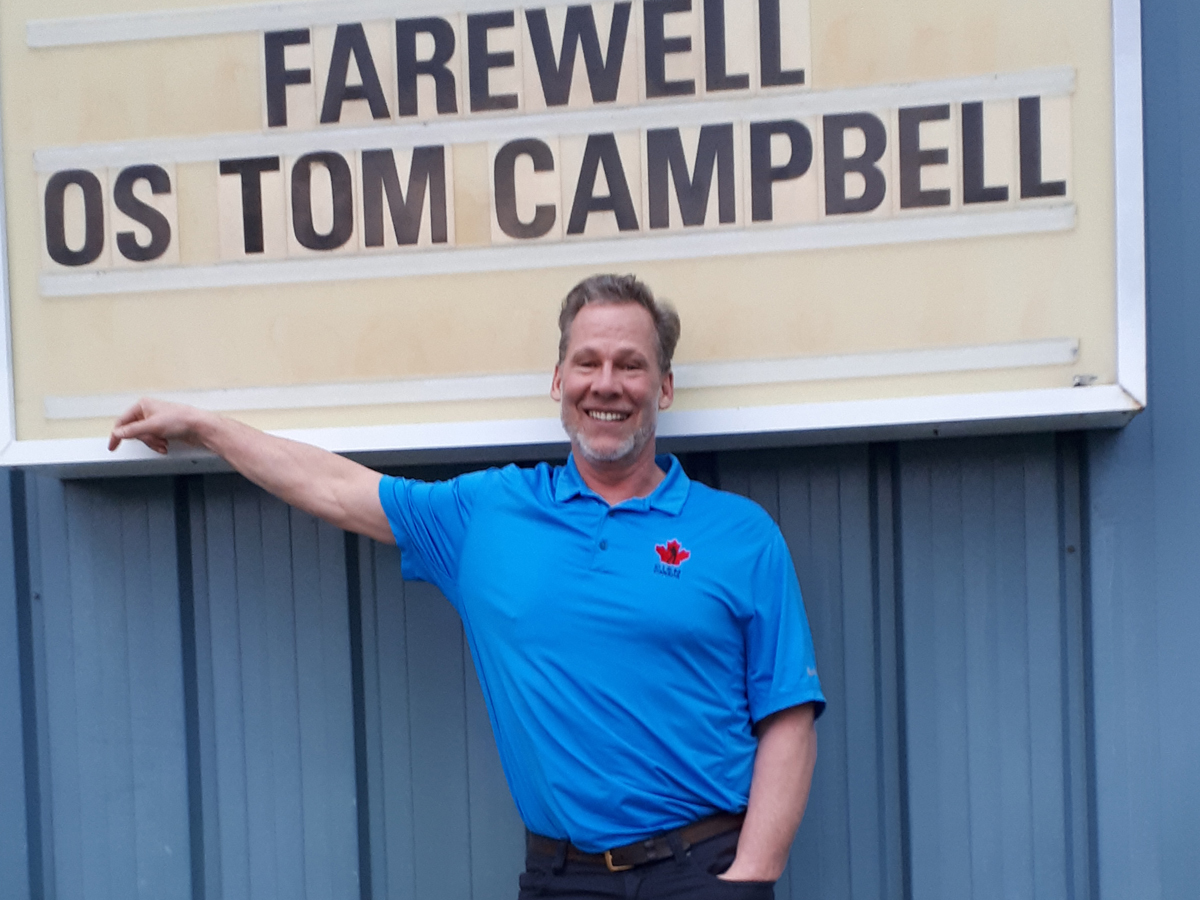 SLt M.X. Déry, MARPAC PA ~
Last Wednesday, as the evening sky settled over CFB Esquimalt, Tom Campbell powered off his computer, gave his bare office in the Naden Athletic Centre a quick once over, strolled down the hall, and exited the glass doors.
It was his final moment as a Personnel Support Programs (PSP) employee.
At 55 years old, most people would be walking towards retirement. But not Campbell. He's opted for a few years on board a warship.
The former PSP Facility Coordinator is now Ordinary Seaman (untrained) Campbell, an unlikely recruit in the Royal Canadian Navy.
"There's a good chance I'll be the oldest person with the lowest rank onboard," he said wryly.
In the weeks leading up to his departure for QL3 training for Naval Supply Technician, the newly minted Ordinary Seaman has endured lots of ribbing from his colleagues.
Most people were incredulous upon hearing of his choice for a second go in the military in the twilight of his professional life.
"It was the second hardest decision of my life," he said, referencing the decision to leave the military 22 years ago.
At 20 he joined the Canadian Armed Forces as an artillery gunner, and after several years, numerous postings, and attaining the rank of sergeant, he swapped trades to become a physical education recreation instructor, also known to many as a PERI.
When the PERI trade disbanded, and the responsibility of physical fitness of the troops given to a civilian branch, Campbell decided to leave the military. He hoped to be hired by the civilian side once he left.
"The scary part about that decision is they didn't allow us to get our positions with PSP before we made our decision to leave the military."
As the years went by, he wondered if he made the right call.
"I always envied the ones that stayed in the military," he said.
But leaving the military led him to Victoria, and to his wife Kim, his partner for 20 years.
"We made this decision to re-join together. Although she thought I had lost my mind."
Due to his previous experience in the combat arms, the navy waved his need to redo his Basic Military Qualification.
"When I went through basic the oldest person in our platoon was 29, and we called him Grandpa," he said with a chuckle and a hint of relief.
He's now heading east for nine weeks training, and then back to a West Coast posting; his wife's fingers are crossed.
"They need people on the West Coast, and they need people willing and able to sail."
He already has an idea of a secondary duty while serving in a warship, he says, something to do with fitness and sports.
Filed Under: Top Stories
Comments (1)