By Lookout on Jun 27, 2018 with Comments 0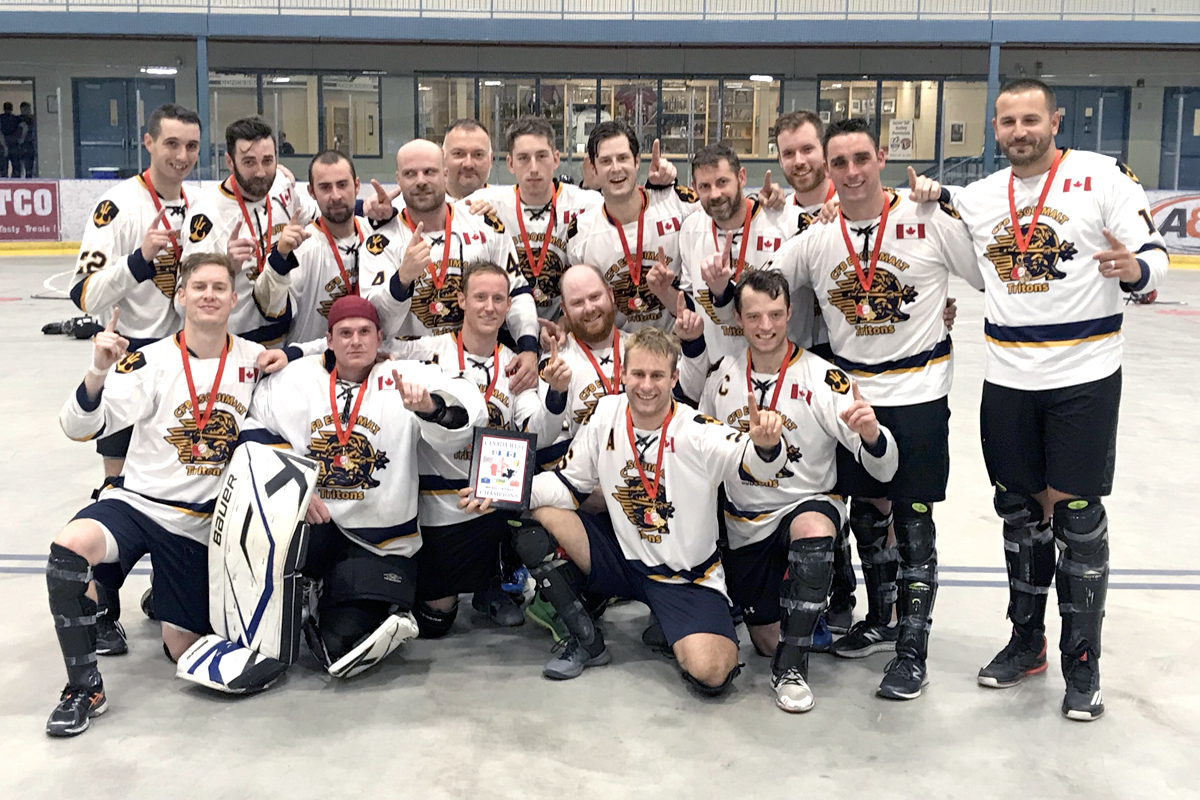 Peter Mallett, Staff Writer ~
The Esquimalt Tritons ball hockey team were crowned Canada West champions after winning four of six games at a regional qualifying tournament at CFB Wainwright.
The Tritons defeated Cold Lake in the June 14 Championship game and earned a berth in this year's Canadian Armed Forces Ball Hockey Nationals at CFB Borden, July 28 to Aug. 3.
Esquimalt's only loss in the tournament was a 2-0 decision against the finalists in preliminary round action. They also defeated Winnipeg 5-1 and Edmonton 5-3 in round robin play, while settling for a 2-2 against Moose Jaw. The Tritons then defeated Edmonton 3-1 in their semi-final game.
Triton's player-coach Master Seaman John Helpard, who works as a combat instructor with the Naval Personnel Training Group (NPTG), says most of his players are still buzzing about the big victory as they look forward to competing in the nationals.
"We want the big one," said MS Helpard. "I can tell the guys are all focused on the next tourney and I hope we can bring the trophy home." 
Goaltender, Master Seaman Luke Pelletier of HMCS Edmonton earned Most Valuable Player of the Game Honours in the championship game as the Tritons took a 3-2 lead into the third period and hung on for the win.
"We were on our heels for the majority of the final period but Luke stood on his head making the saves we needed to win the game," said MS Helpard. "Every player on our team had a role to play and performed it perfectly, and it was amazing to see all the hard work pay off."
Key players in the victory included defencemen Master Seaman Pat McKarenan and Corporal Joel Roy, while Lieutenant (Navy) Braden Casper and Captain Jack Lawson were essential to the team's goal-scoring success, said MS Helpard.
MS Helpard says the upcoming tournament will mark the end of his time playing and coaching the ball hockey team, and says he hopes to finish his time with the Tritons with a win.
Filed Under: Top Stories
Comments (0)