By Lookout on Jan 24, 2021 with Comments 0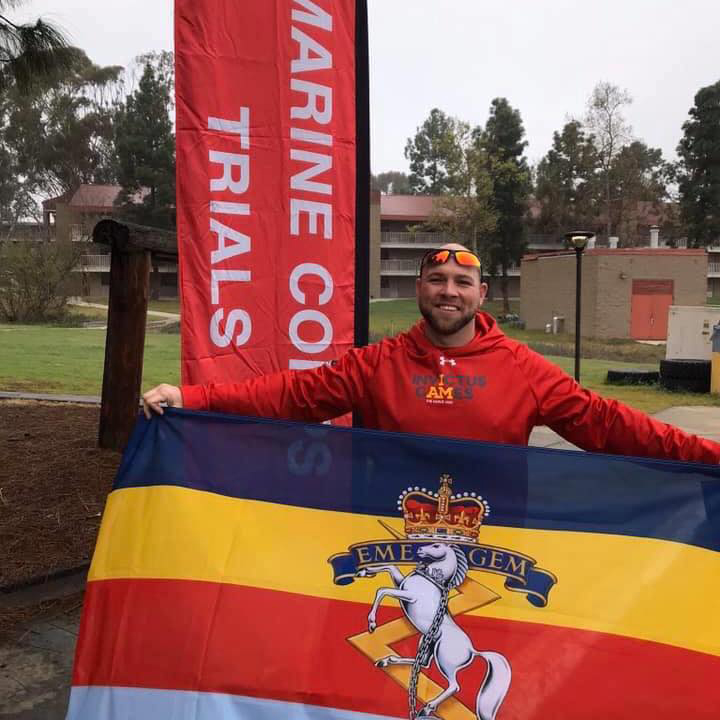 Peter Mallett
Staff Writer
––
The postponement of the 2020 Invictus Games has not deterred retired army sergeant Chris Zizek.
The married 40-year-old father of two from Campbell River, B.C., had hoped to represent Team Canada at the Invictus Games in The Hague, Netherlands, last May.  He was looking forward to competing in the adaptive sports of rowing, sitting volleyball, and swimming, but the COVID-19 pandemic scuttled those plans.
He was to be one of 31 athletes to represent Canada.
"I would be lying if I said I wasn't disappointed," he says. But adds, "When I realized the purpose of the Games isn't about the Games themselves but the individual journey, personal growth, and healing the athletes make long after the Games are completed, the postponement didn't seem too bad."
The international multi-sport competition is designed for injured and ill service personnel who use physical activity and team-building exercises to assist in their recovery. The overall mandate of the Games is to help both its participants and a wider audience realize the value of healing through exercise and adaptive sport.
Even though Zizek has yet to compete in the Games, he says the experience training at Camp Pendleton in San Diego last March was the start of his Invictus journey. The training camp brought together athletes from the United States, Australia, Georgia, France, and Colombia. It was an opportunity to discuss with other competitors the challenges they face and share their stories.
Training alongside other injured military members and veterans from around the world cemented his belief in the fundamental intrinsic value of healing through activity and camaraderie.
"Being involved with Invictus and the training process has already taken me somewhere different that is better for me, my wife, and my kids," he said. "This is a way to focus on me and a way to move forward."
Zizek worked as a vehicle technician, was posted across Canada, and deployed to Afghanistan in 2005 and 2006 as part of Canada's mission in Afghanistan. He was also an instructor at the Royal Canadian Electrical and Mechanical Engineering School.
A hip injury forced him to call it quits on a 20-year military career in 2019. He says his Post-Traumatic Stress Disorder became more apparent towards the end of his career and worsened following his exit from the Forces.
The pain in his hip stopped him from being active. He packed on the pounds and faced regular anxiety attacks and bouts with depression. He purchased a row machine following the start of the COVID lock down and stayed active through the summer. But switched his focus to rehabilitation after his second hip replacement this past September.
He is hopeful the Games will go ahead in The Hague in May 2021.
To listen to personal stories and first-hand accounts of Zizek and his Invictus teammates visit Veterans Affairs Canada webpage: https://www.veterans.gc.ca/eng/about-vac/news-media/podcasts/invictus-games-series
––––
Filed Under: Top Stories
Comments (0)