By Lookout Production on Nov 22, 2022 with Comments 0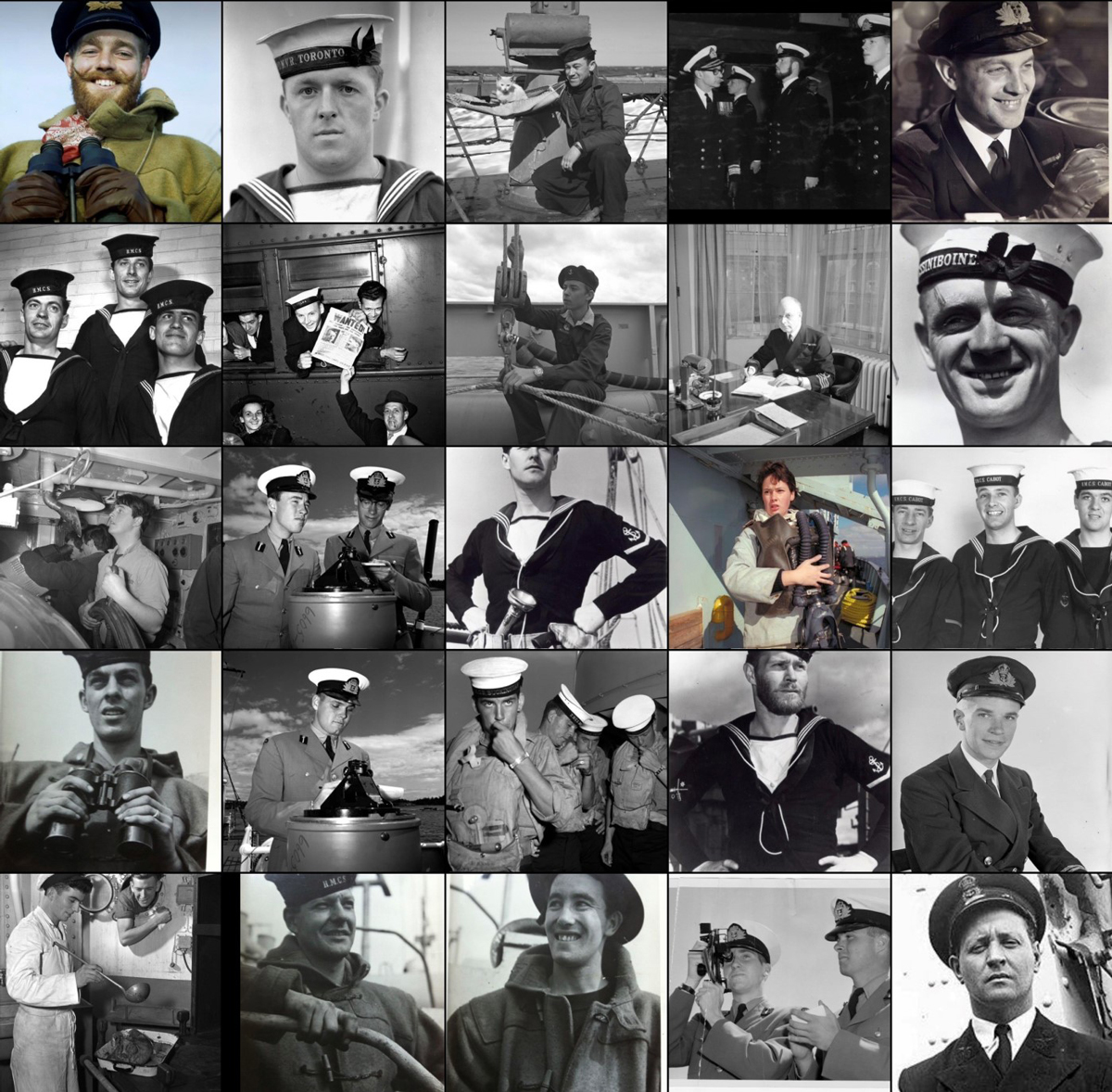 Royal Canadian Navy
—
Over 1,700 naval reservists died in service to Canada during the Second World War.
To honour their sacrifice, an online Virtual Cenotaph has been created to repatriate the lives of these 'citizen sailors' back to the cities, towns and villages where they grew up and began their naval service.
"You don't need any experience, military, investigative or otherwise to research one of these sailors," said retired Captain (Navy) Kim Kubeck. "Anyone willing to give a few hours of their time can help add a story to the Cenotaph."
'Citizen sailors' is the nickname given to those who joined the war effort as members of the Royal Canadian Naval Volunteer Reserve, the Royal Canadian Naval Reserve and the Women's Royal Canadian Naval Service.
The inspiration for the Citizen Sailors Virtual Cenotaph came Capt(N)  Kubeck, and the project is supported in part by the University Naval Training Division (UNTD) Association and a core team of dedicated volunteers.
Capt(N) Kubeck retired from the Royal Canadian Navy (RCN) in 2013 after 32 years of service with Canada's Naval Reserve. After working with the Dutch branch of the Royal Canadian Legion on the Faces to Graves project (a search for information about Canadian soldiers buried at the Groesbeek Canadian War Cemetery in The Netherlands), she saw an opportunity to honour the memory of Canada's naval reservists.
"When I started out learning some of the stories about these sailors, it struck me personally," Capt(N) Kubeck said. "Faces to Graves showed me what the stories mean to so many people and how they can be shared."
The Citizen Sailors Virtual Cenotaph hopes to share some 35 defined data fields on each sailor that will be searchable, but also unique stories about who these people were, as discovered by the researchers working on each sailor's history.
"Everyone who served in the Naval Reserve has an incredible story to tell, but for those who died in the war, we owe them the chance to live on in a way all Canadians can remember," says Capt(N) Kubeck.
Capt(N) Kubeck created templates for the researchers and provided several online tools to make it easy. There is also an online community for researchers to chat, share and learn.
"We are hoping to get this information in the hands of the Naval Reserve across Canada so that it is never forgotten," explains Capt(N) Kubeck. "We are in a unique time to ensure the wealth of knowledge that exists about these men and women is tapped into, collected and shared in a truly meaningful way. These ordinary Canadians did something that was truly extraordinary and we should never forget."
Filed Under: Top Stories
Comments (0)