By Lookout on Jan 16, 2020 with Comments 0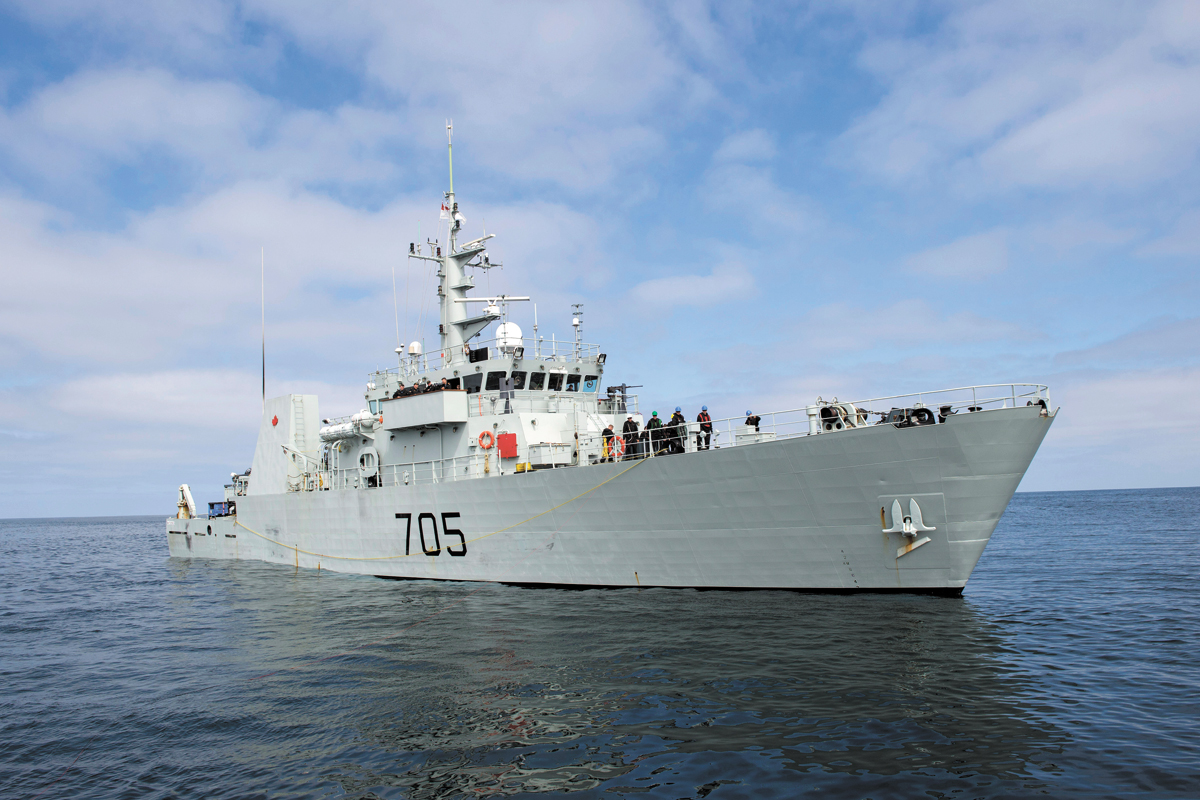 Lt(N) Stephen Oxley, HMCS Whitehorse ~
A few weeks before Christmas, HMCS Whitehorse sent a contingent from the ship's company, including the command team, to the City of Whitehorse for a namesake city visit.
Their objective was to let the people of Whitehorse know what activities "their" ship had participated in and what the ship's company had accomplished over the year since their last visit.
They also wanted to educate the community on what the Royal Canadian Navy does for both Canada and the international community, and to let people know what employment opportunities exist within the navy.
Lastly, they wanted to establish ties with the newly-formed "Friends of HMCS Whitehorse" committee set-up by the ship's sponsor Ione Christensen (otherwise known as "Mom"). 
The "Friends of HMCS Whitehorse" committee has been tasked with taking over many of "Mom's" activities on behalf of the ship as this former city mayor, Commissioner of Yukon, and Canadian senator begins to free up her incredibly active schedule and enjoy a slower pace of life.  
The visit included:
a meeting with the city's Deputy-Mayor and select councillors;

a meet-and-greet with the "Friends of HMCS Whitehorse" Committee;  

attending the commemoration service for the 30th anniversary of the École Polytechnique tragedy;

meeting with the Speaker of the House of the Yukon Legislative Assembly and

 

touring the assembly hall;

meeting with the Commanding Officer of the local RCMP Detachment;

a meeting with the local Joint Task Force North (JTFN) detachment OIC;

liaising with the President and Board of the local Legion; and,

the presentation of a cheque to the Victoria Faulkner Women's Centre.
The Faulkner Women's Centre is a safe and respectful space where all self-identified women can connect with one another, access support and services, and work together to create positive change for women and the community. They are committed to promoting women's equality and well-being, and their mission is to raise awareness, educate, advocate and collaborate with government and non-government organizations for the overall betterment of women's lives. Whitehorse sailors were overjoyed to provide direct support to these activities by making a donation of this year's charitable funds to the Centre.
One highlight of the trip was a two-hour meeting with the 26th Commissioner of Yukon, The Honourable Angélique Bernard, who is the first Francophone Commissioner in the history of the territory. Her community outreach has positively impacted the Yukon Territory in innumerable ways, and as such she was recently honoured with being inducted as one of the first members of the newly created Order of Yukon.
As is tradition, the visit concluded with a breakfast hosted at "Mom's." This included her famous sourdough waffles, as seen on the Martha Stewart show and reported on CBC News. Of note, her sourdough yeast starter is the direct genetic descendant of a yeast batch that was brought to the Yukon during the Gold Rush over 100 year ago.
Filed Under: Top Stories
Comments (0)