By Lookout on Jan 27, 2021 with Comments 0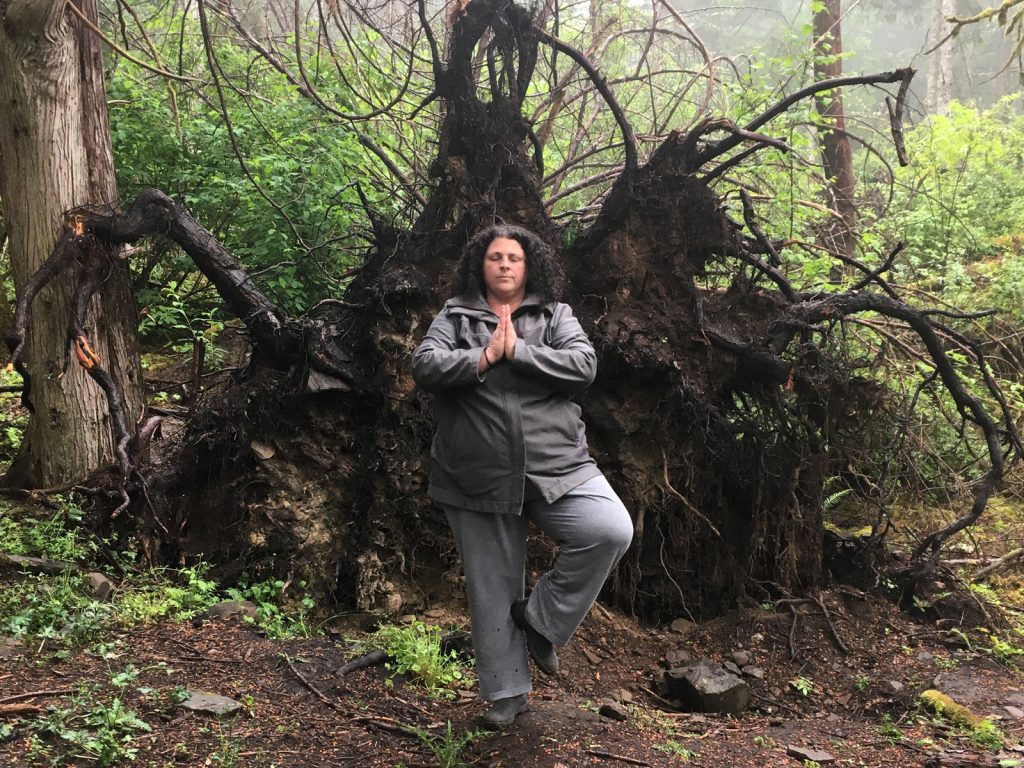 Peter Mallett
Staff Writer
––
A new take on yoga instruction, with physically distanced classes, geared to the defence community of all shapes, sizes, abilities, and genders is set to launch at the Colwood Pacific Activity Centre next month.
Former naval reservist Sonia Gray, 44, is the mastermind behind what she describes as non-traditional yoga designed for non-conforming bodies.
"I want my classes to be body positive or body neutral spaces, where you do not feel different, but instead feel like you belong."
Her inclusive approach will help attendees realize the benefits of yoga, an ancient discipline that promotes physical and mental well-being through exercise movement and mediation. 
Gray will teach an array of classes starting in February. Too kick it off she is hosting a one-time event on Jan. 28 entitled Introduction to Yoga for Every Body. After this, people can enroll in one of three classes.
Her Yoga for Every Body runs Thursday evenings from February to April. Participants will learn adaptations to fundamental yoga techniques and mechanics in an inclusive environment.
Yoga for Warriors will take place on Wednesdays, and is taught through what Gray describes as a trauma-informed lens. The aim is to reduce physical and mental stress with dynamic movement, deep stretching, and relaxation.
Her Weekend Yoga class on Saturdays will also include stretching and relaxation, but with a meditation component.
As a large-bodied woman, Gray understands the frustrations associated with not having a mainstream yoga body. She was immediately discouraged when she first took up yoga 15 years ago because the instructor offered no modifications to the poses. She eventually quit the class, though kept up a home practice.
About five years ago, she gravitated back to the classroom after finding a yoga course specially designed for larger bodies.
"All of us are constantly inundated by diet culture and the beauty myth. It affects people's mental health and their self esteem. I am all about yoga for non-conforming bodies, accessible and inclusive yoga, and all of my classes reflect this."
She is a Registered Yoga Teacher, having obtained her Veterans Mental Health First Aid and Yogafit for Warriors® Certifications, and is currently training to be a Warriors at Ease Yoga Teacher. She also teaches Aqua Yoga classes.
For more information about eligibility, registration, and class times call 250-363-1009 or email recreationcpac@forces.gc.ca. To find out more about Gray and the yoga she teaches, follow her on Facebook at Water and Earth Yoga, Instagram at @waterandearthyoga, and Twitter @waterearthyoga.
––––
Filed Under: Top Stories
Comments (0)