By Lookout on Sep 03, 2020 with Comments 0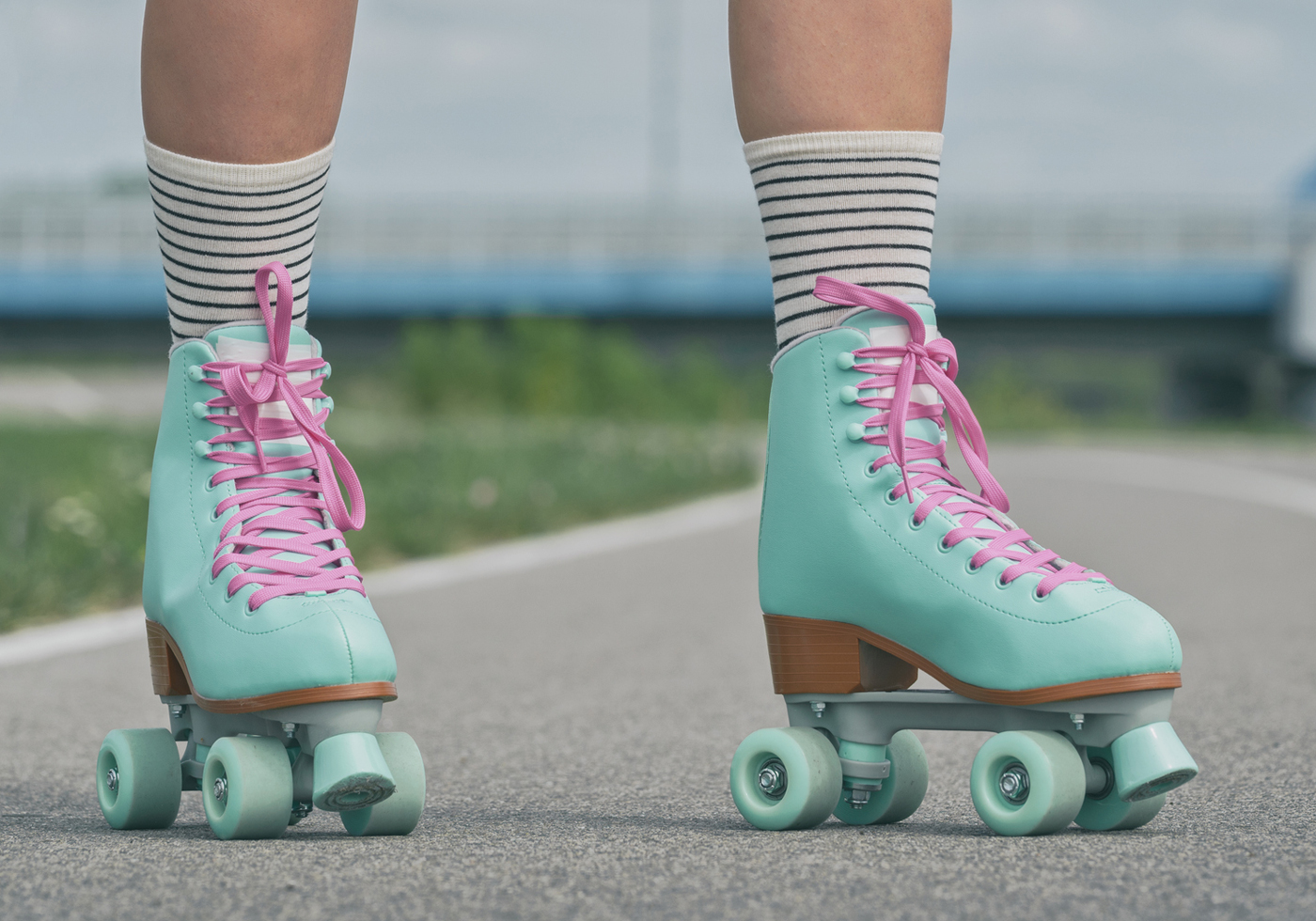 Peter Mallett, Staff Writer ~
A new Personnel Support Programs recreation program is set to roll out with the aim to provide unparalleled fun on eight wheels for youth of Defence Team members.
A roller-skating class is set to start mid-September at the Colwood Pacific Activity Centre for youth eight to 14 years old. Skate Instructor Association certified instructors will teach the class.
"This is our first involvement at CFB Esquimalt and we are excited to be offering a brand-new program for military families," said Martin Newham, co-owner of Roller Skate Victoria Dance Academy. "The sport of roller skating is one that challenges your balance and coordination, strengthens the stomach, legs, and back muscles, and is one that after proper instruction people can do in isolation."
Newham is well versed to teach the course. He had 30-year career in figure skating, has his Skate Canada gold certification level in ice dance, and has competed internationally in synchronized skating competitions.
In 2011, and again in 2013, he and his business partner Andrea Boyes teamed up on the ice for second place finishes in the Pairs Free Skate and Ice Dance categories at the Skate Canada Adult Nationals. Boyes is a former professional figure skater turned roller dancer, who has performed with Disney on Ice and Holiday on Ice.
"She sees roller skating as an art form and shares that with her students at Roller Skate Victoria where she teaches roller dance," said Newham.
They both began their transition from blades to wheels approximately five years ago. That's when Boyes tried the sport in Vancouver and then encouraged Newham to start a group with her in Victoria.
To get the ball rolling on their dream and build interest in a potential roller skating club, they threw a roller disco at the Archie Browning Sports Centre. The event, complete with shiny disco ball and retro 70s dance music, sold out in a month and nearly 400 participants jammed the centre for a night of fun, exercise, and refreshments.
"People raved about the event, were posting on Facebook, wanted more, and asked when are you doing the next event?" said Newham.
Shortly afterwards, Roller Skate Victoria was born.
Their team of trained Skate Instructor Association certified coaches will help deliver the program at CPAC. Students will learn the fundamentals of roller skating. Roller Skate Victoria can equip participants with skates, sanitized by staff. A limited selection of safety helmets will also be available, but he advises parents to equip their children with their own helmets; a bike helmet, hockey helmet, or other type of protective headgear is suitable. He also recommends participants wear knee pads and elbow guards, the type of safety equipment used for skateboarding and hockey.
The program will be administered in small cohorts of 10 over four weeks in order to mitigate COVID-19. Instructors will wear non-medical face covering and participants are encouraged to do the same.
Cost of the program is $47.25 per participant. To register, call the CPAC front desk at 250-363-1009.
––––
Filed Under: Top Stories
Comments (0)