By Lookout Production on Mar 03, 2023 with Comments 0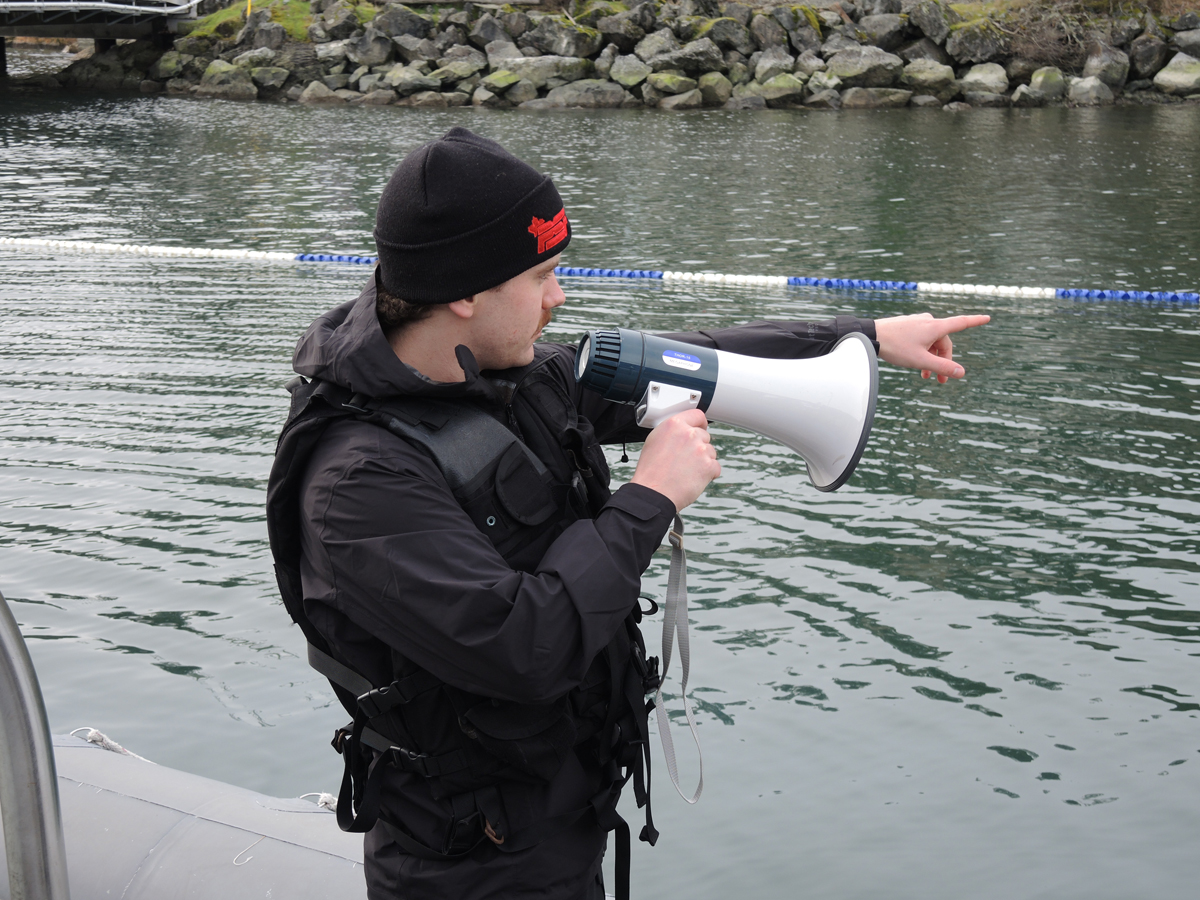 Peter Mallett, Staff Writer — Twenty seven candidates have completed a battery of testing at Fleet Diving Unit (Pacific) (FDU(P)) to determine if they have what it takes to become Clearance Divers.
The results are expected within the next three months.
"Testing is very physically and psychologically demanding because when they are physically and mentally stressed, we can truly see what they are made of and if they have what it takes to be a Clearance Diver," said Lieutenant (Navy) Mike Allport, Training Officer at FDU(P) and Clearance Diver Assessment Centre (CDAC) OIC.
The military members from bases across Canada were rigorously tested at CDAC in Colwood earlier this month. The FDU(P) holds an annual assessment to create new Clearance Divers.
"It is essentially an arduous job interview," Lt(N) Allport said.
The Royal Canadian Navy's (RCN) Clearance Divers belong to a highly trained diving and explosive ordnance disposal specialist trade. Clearance Divers provide the RCN and the Canadian Armed Forces (CAF) with specialist warfare capabilities, domestically and internationally. Clearance Diver capabilities include: locating, identifying and neutralizing underwater mine threats; explosive ordnance disposal of surface and sub-surface conventional unexploded ordnance or Improvised Explosive Devices (IED); and underwater force protection components for the CAF and other government agencies.
The CDAC is competitive; in previous years, it was open only to Ship's Divers, Port Inspection Divers, Search and Rescue Technician (SARTECH) divers, or Combat Divers. Now, all non-commissioned members in all three branches who meet the eligibility criteria can apply.
The CDAC team of assessors included 11 from the Fleet Diving Unit (Atlantic) and two from the Department of National Defence Experimental Diving & Undersea Group (EDUG) in Toronto.
The candidates were divided into two serials; the first group was tested from Feb. 4-9 and the second from Feb. 11-19.
If you are interested in becoming a Clearance Diver please message the FDU(P) team  on their Facebook page or on Instagram at @clearancediverplongeurdemineur
Filed Under: Top Stories
Comments (0)