By Lookout Production on Mar 22, 2023 with Comments 0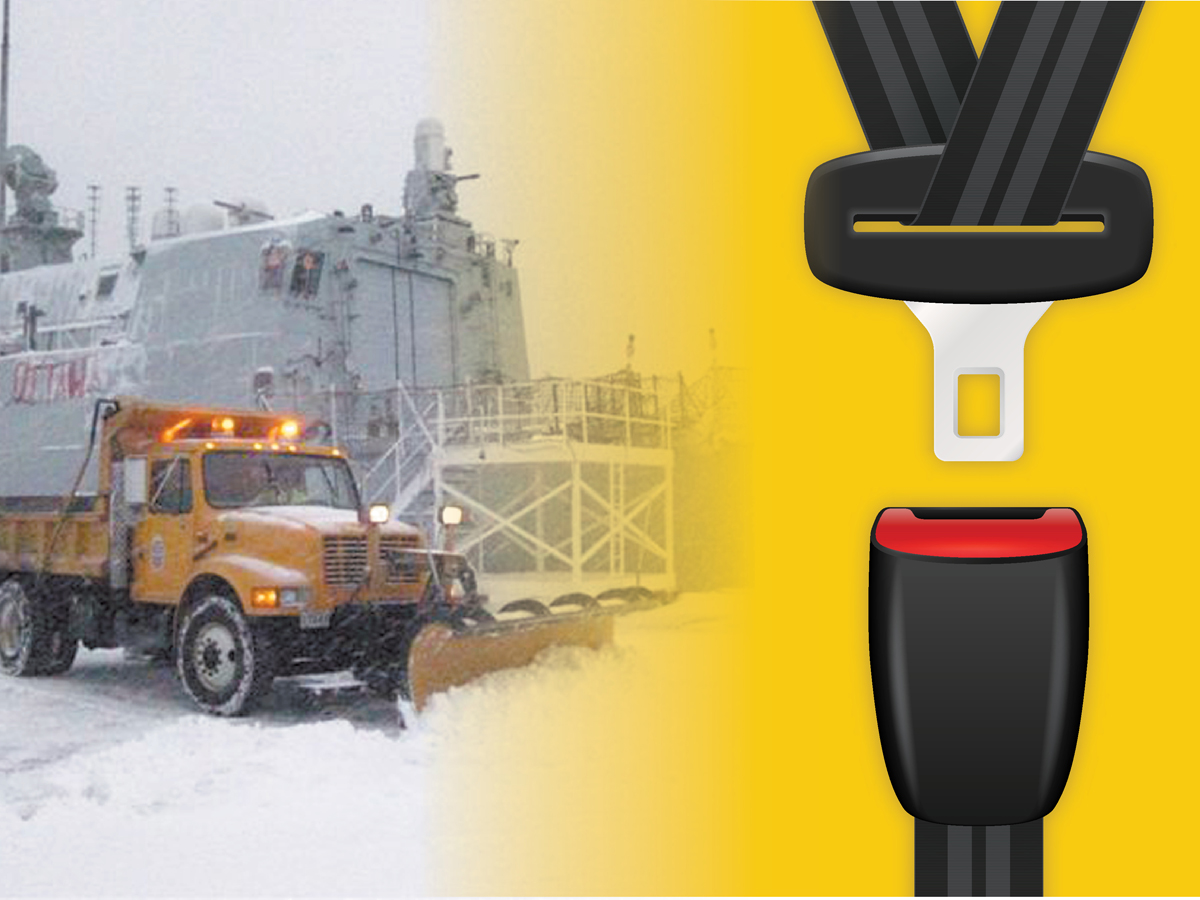 2Lt Naman Sharma, Base Transport — We see Canadian Forces Registrations (CFR) on our local roads all the time and an even greater amount of clandestine rental vehicles operating under DND's purview, but where do they come from?
Base Transport at Work Point 1365 holds nearly 750 combined CFR 'green' and 'blue' fleet vehicles. 'Green fleet' refers to anything in a Standard Military Pattern (SMP), typically requiring the DND 404 licence and a secondary qualification to drive, and will always have a CFR. 'Blue fleet' refers to anything civilian-patterned, typically only requiring the DND 404 license and may or may not have a CFR. The fleet is also augmented by rental vehicles to support the Fleet at large.
They're further organized into General Purpose Vehicles (GPV) and Special Purpose Vehicles (SPV) based on their specific functions, such as Snow & Ice Control (SNIC) or carrying dozens of troops to Fleet School. They're maintained by our partners, with whom we share our compound, the Royal Canadian Electrical and Mechanical Engineers (RCEME) personnel of Base Maintenance, to form the Transportation and Electrical-Mechanical Engineering (TEME) section of CFB Esquimalt.
Base Transport fulfilled over 5,600 requests for various kinds of runs in 2022, with many of those being long-term and multi-vehicle requests, for a total of 4.3 million kilometres driven in the year. Some of our most significant contributors to these numbers are the National Freight Run (NFR) that goes from CFB Esquimalt to CFB Edmonton, hauling Unaccompanied Baggage (UAB), operational parts, ammo – just about anything goes, and is connected from there on to the rest of Canada; ammo runs from Canadian Forces Ammunition Depot (CFAD) Rocky Point down to the ports of the United States for joint exercises; and local traffic completing mail runs between various detachments in Victoria and Canadian Forces Maritime Experimental and Test Ranges (CF METR) in Nanoose Bay.
One specific statistic we look at as a Transport section is the number of preventable collisions that occur on our base compared to the national average. For the 2022 calendar year, CFB Esquimalt was assessed at a 1.06 per cent collision rate by our Road & Vehicle Safety Section (RVSS), which narrowly beat the national average of 1.56 per cent.
Distractions, road hazards, and our personal choices affect our driving habits and collision rates. We look forward to decreasing those numbers by raising awareness during Safe Driving Week coming up May 16-22, with our theme 'Safer Me, Safer You!'
'Safer Me, Safer You!' Safe Driving Week  is May 16–22
Filed Under: Top Stories
Comments (0)