By Lookout Production on May 10, 2023 with Comments 0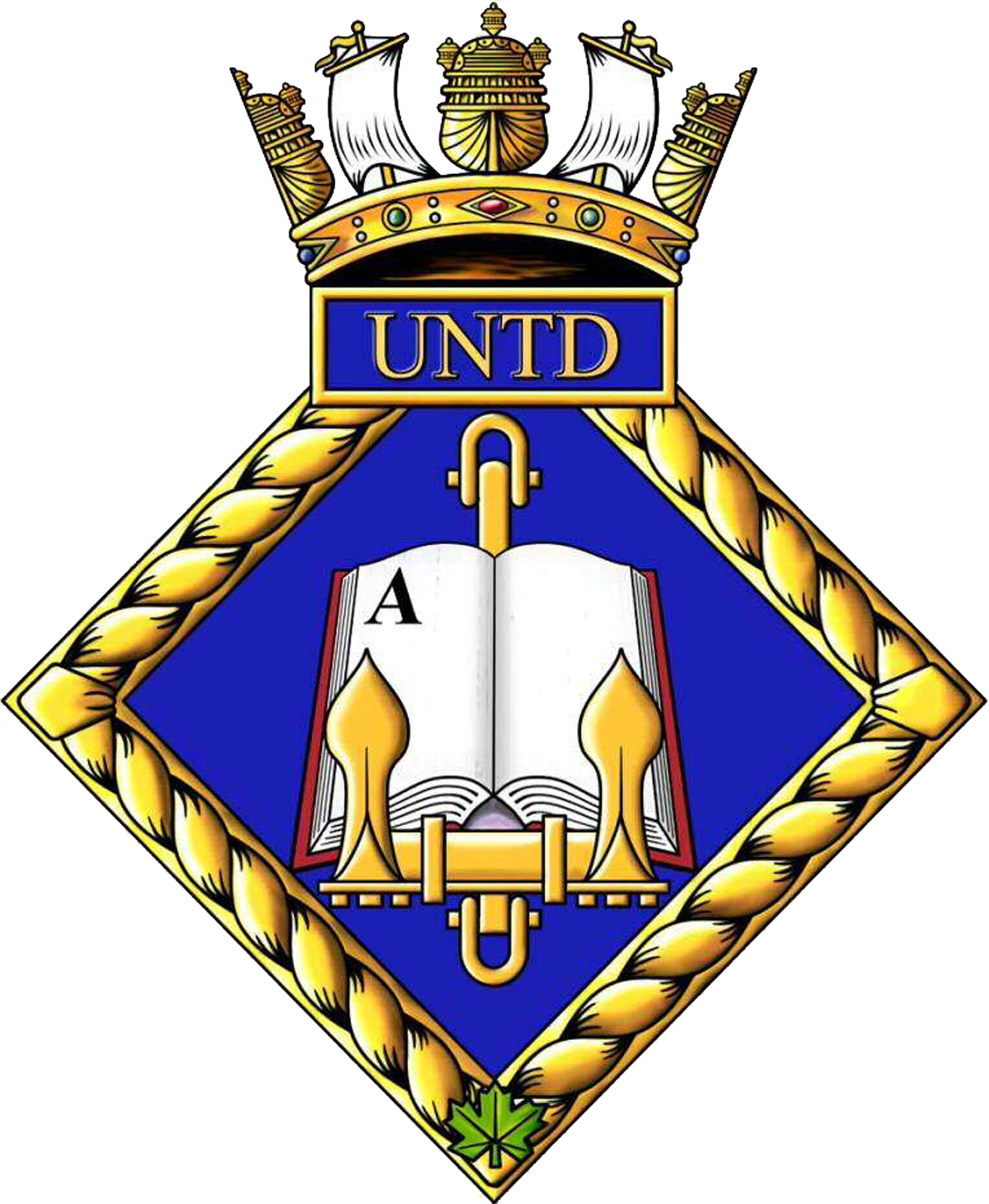 Paul Seguna, LCdr (Ret'd) MRC, Spécial pour le Lookout — Non… il ne s'agit pas d'une séance sur la façon de désencombrer sa vie par le gourou du style de vie Marie Kondo !
Les "UNTiDys" étaient le surnom humoristique du programme des divisions universitaires de formation navale (UNTD) qui a été mis en œuvre depuis sa création officielle en 1943, pendant la Seconde Guerre mondiale, afin de répondre aux besoins d'une marine en expansion en temps de guerre, jusqu'en 1968.
Après sa création, le programme a assuré la formation d'officiers de marine à 8 000 étudiants universitaires qui ont servi en tant que réservistes de la marine en temps de guerre et en temps de paix. Les anciens élèves de l'UNTD ont ensuite servi dans la marine régulière et dans la réserve navale, nombre d'entre eux assumant des rôles de commandement, y compris au rang d'officier généraux, occupant des postes dans la fonction publique et des fonctions politiques, menant des carrières commerciales et universitaires remarquables ou, tout simplement, en tant que bons citoyens canadiens apportant une contribution à notre vie nationale grâce aux qualités de travail d'équipe, de leadership et de service au-dessus de soi-même qu'ils ont apprises en tant que jeunes stagiaires de l'UNTD.
Le programme UNTD a été suivi par d'autres itérations de programmes de formation des officiers de réserve, tels que le Programme de formation universitaire des officiers de réserve (PFUOR), qui l'a remplacé en 1969 dans le cadre de l'unification des Forces canadiennes. L'UNTD Association of Canada (UNTDA) a été créée en 2001 en reconnaissance de tous ceux qui ont servi en tant qu'officiers de réserve de la marine, quel que soit leur régime de formation. En novembre dernier, lors de son assemblée générale annuelle (AGA), l'UNTDA a modifié ses statuts afin d'accueillir les membres actifs et retraités de la réserve navale de tous grades en tant que membres à part entière. D'un seul coup de crayon, la possibilité de créer une nouvelle association de réserve navale de grande envergure pour les citoyens marins du Canada a été rendue possible.
La conférence de l'UNTDA, qui se tiendra à Victoria du 9 au 12 mai, revêt une importance accrue en cette année du centenaire de la réserve navale, car l'association cherche à la fois à célébrer le centenaire et à servir de base à la création d'une association nationale de la réserve navale, tous grades confondus, incluant les réservistes navals en activité et les anciens réservistes navals, comme héritage pour l'avenir.
Dans ce contexte, l'UNTDA s'engage à nouveau à continuer à servir de forum pour nos réservistes navals alors qu'ils entament leur deuxième siècle de service pour notre pays avec la même fierté, le même esprit de corps et le même dévouement que ceux dont ont fait preuve les réservistes navals au cours du dernier siècle de service.
"L'UNTDA a les yeux rivés sur l'avenir de la réserve navale du Canada et se réoriente pour mieux jouer un rôle dans cet avenir", a déclaré Graham Scott, président de l'UNTDA.
Un processus de nomination visant à combler les postes au sein d'un nouveau conseil pour soutenir l'effort de remise en service, dirigé par le contre-amiral (ret) Jennifer Bennett, première vice-présidente de l'UNTDA, s'est terminé par une liste de candidats recommandés représentant tous les rangs qui se sont présentés à l'élection lors de l'AGA qui se tiendra pendant la conférence.
Le 12 mai, non seulement un conseil d'administration largement représentatif sera élu, mais, si la résolution est adoptée, la nouvelle association, connue sous le nom d'Association de la réserve navale du Canada (ARNC), sera officiellement créée. Mme Bennett, elle-même diplômée du programme d'élèves-officiers de la réserve navale (EORN) de l'UNTD, a déclaré : "En créant une nouvelle association de la réserve navale canadienne, l'UNTDA adapte son organisation et sa culture à la réserve navale contemporaine afin d'inclure les réservistes navals actifs et retraités à tous les niveaux de grade.
Les réservistes navals actifs et anciens peuvent adhérer dès maintenant – et c'est là l'un des aspects les plus uniques de cette nouvelle association – les cotisations sont facultatives. Vous pouvez adhérer en tant que membre actif ou passif. Bienvenue à bord !
Pour en savoir plus sur la conférence et la nouvelle association de la réserve navale, consultez le site untd.org.
Filed Under: Top Stories
Comments (0)