By Lookout Production on Jun 07, 2023 with Comments 0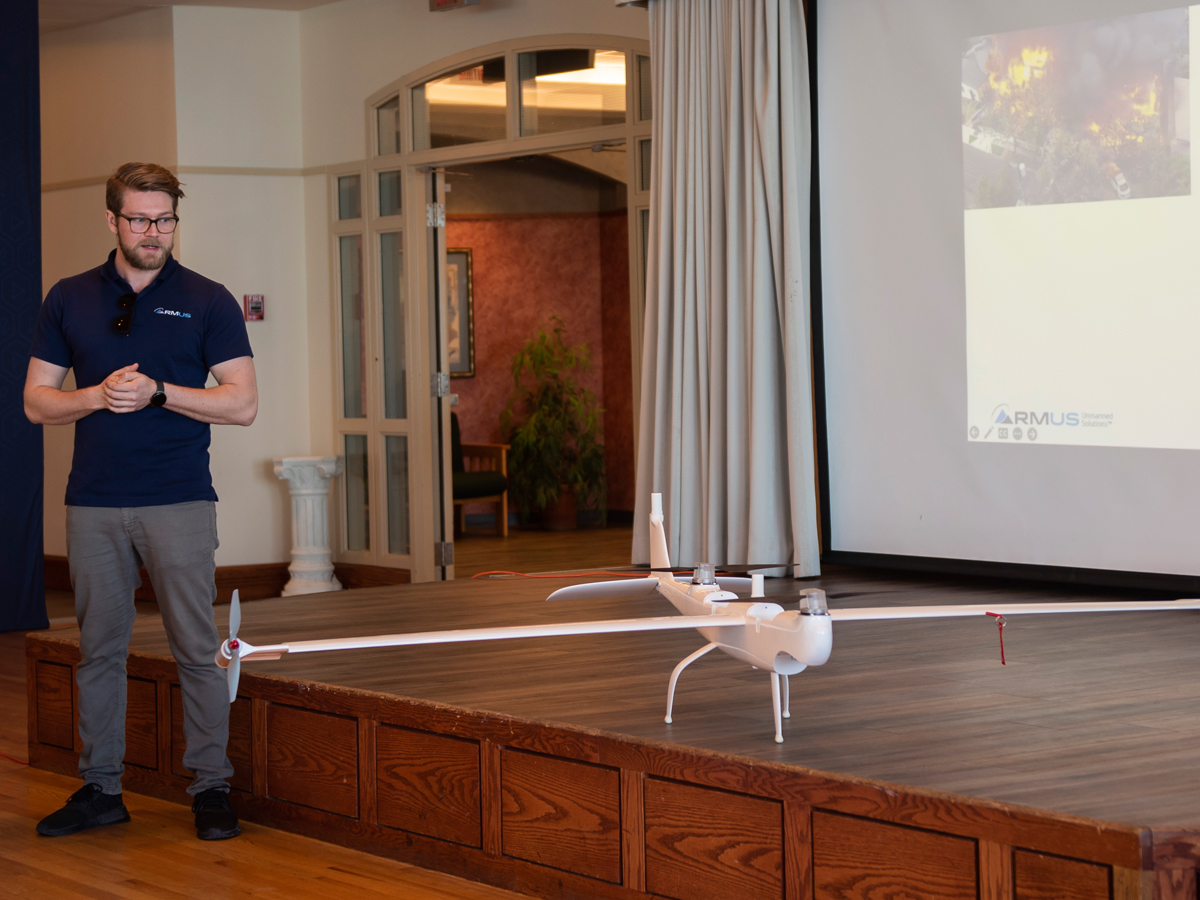 Peter Mallett, Staff Writer — The Chief and Petty Officers' Mess was abuzz with the sounds of drones on May 12.
"Events such as this one help us network with like-minded individuals, agencies and military units that are exploring or expanding capabilities with drone systems to fill growing needs within the defense and public safety community," said Sergeant (Sgt) Malcolm Byers, MARPAC Imaging Services Supervisor. "Seeing new and upcoming technology allows us to better position our services in the future."
MARPAC Imaging hosted one of four stops on the Rocky Mountain Unmanned Systems (RMUS) Canada's Western Canada Road Show, showcasing various aerial, land and underwater drone platforms to industry professionals. Based in Mississauga, Ont., RMUS is the largest remotely piloted aircraft systems (RPAS) vendor in North America.
Sgt Byers was the local organizer of the event and said it delivered important information for everyone attending, including military personnel, Canadian Coast Guard, Royal Canadian Mounted Police, and Advanced RPAS operators.
The event included speakers, static displays, and networking opportunities during the morning hours. The afternoon saw the operator's flying take to the skies for flight demonstrations of various air systems. Flights launched from a viewing area near the Rainbow Room.
The RMUS tour also made stops in Vancouver, Calgary, and Edmonton.
Filed Under: Top Stories
Comments (0)