By Lookout Production on May 30, 2023 with Comments 0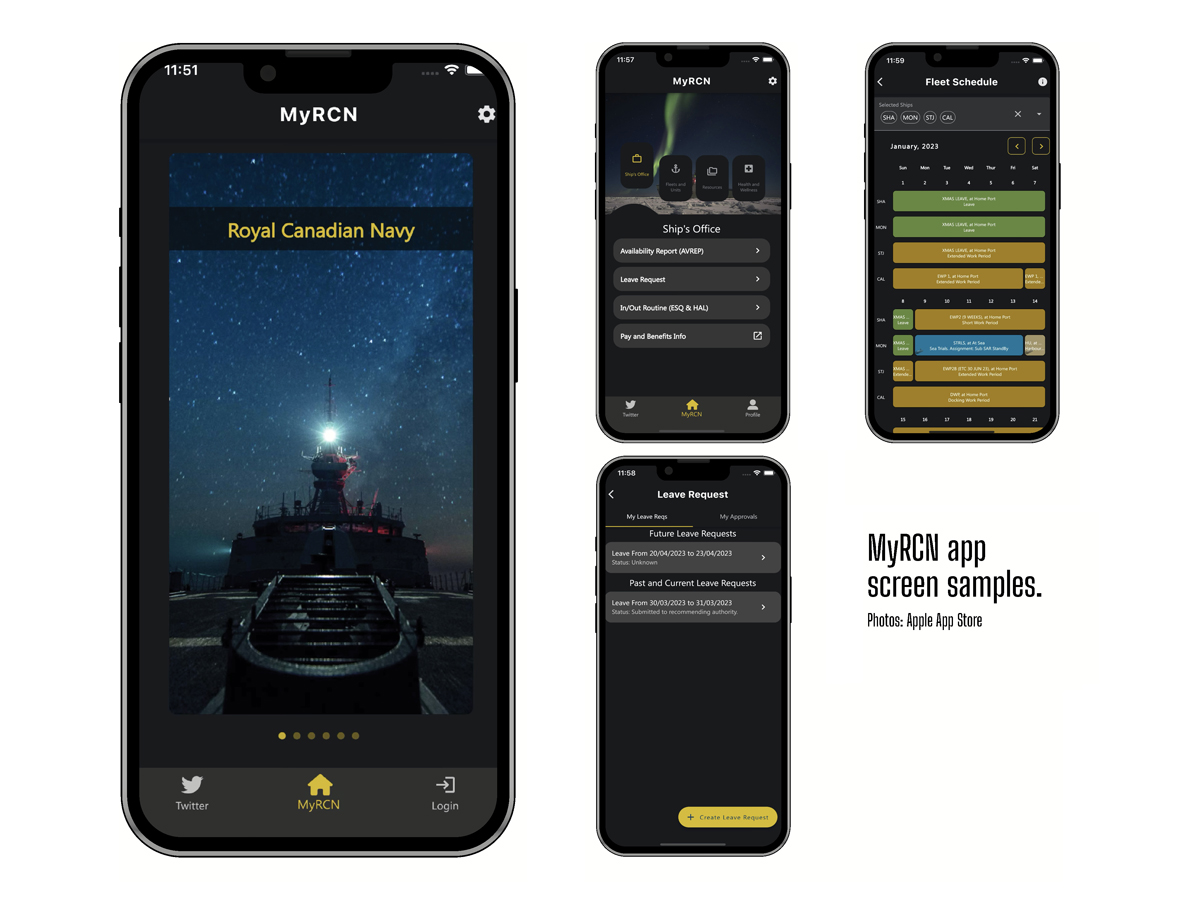 A/SLt Sheldon Neil, MARPAC — The Royal Canadian Navy is releasing its own app.
The app, called MyRCN, gives regular and reserve force sailors and Canadian Armed Forces' members access to tools and services that once were available only on Department of National Defence computers.
Members can submit leave requests and view fleet schedules, and reservists can review availability reports, with ease on the app. It will also give Royal Canadian Navy (RCN) members access to resources and supports from anywhere in the world.
Going forward, additional features will be added to the App to improve user experience and provide additional resources.
MyRCN is available now to download on personal or workplace phones through iOS and Android app stores. Canadian Armed Forces (CAF) members are required to create an Military Command Software portal account to access the App's complete features.
CAF members are not the only ones set to benefit from the app's release. Members of the public can jump on and peruse the app for information on recruiting, naval careers, RCN news and events.
The App's development is a joint effort by the Directorate of Innovation and Digital Navy, Base Information Services Esquimalt Mass Communications Specialist (BIS-ESQ MCS) and Director Human Resources Information Management Military Command Software Centre personnel. The BIS-MCS is a team of public service employees and contractors that collaborated with the MCS group to develop the MCS Portal and the mobile app.
"This is a new capability for the RCN and will improve over time to bring more functionality," says Akash Pathak, Lead Architect.
The BIS-MCS team has developed several apps over the years and the MyRCN mobile app is an evolution of the development capability.
"The MyRCN mobile app is the first application in the CAF/DND to transmit data back and forth instantaneously and will open a new avenue of businesses that can be done through personal devices. This is just a start!" says Ted Rush, RCN Development Manager at BIS-ESQ MCS.
The MyRCN App is another touchpoint in the Royal Canadian Navy's effort to engage digitally while making strides to streamline information shared to its sailors.
Filed Under: Top Stories
Comments (0)