By Lookout Production on Jun 06, 2023 with Comments 0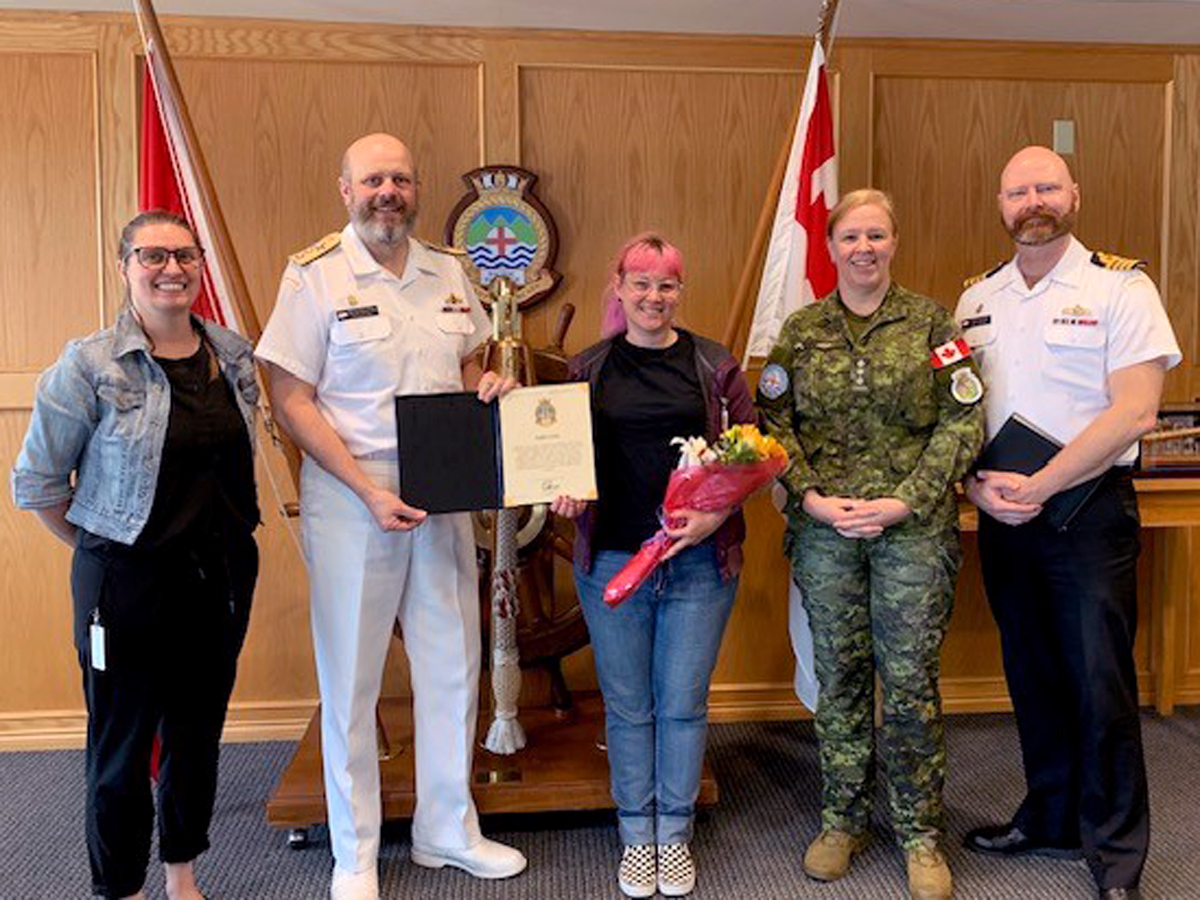 Admiral's Office, Royal Canadian Navy — The Defence Women's Advisory Organization (DWAO) visited Commander Maritime Forces Pacific (MARPAC) on May 24. Rear-Admiral (RAdm) Christopher Robinson took this opportunity to thank Kahla Lichti for their dedication in their advisory role as Civilian Co-chair for the last two years and present them with a Certificate of Appreciation.
Also present at the meeting was Vanessa Nicholson, the new Civilian Co-chair, who joins the team consisting of Captain Patricia Laing, Military Co-chair, and Captain (Navy) Peter Sproule, DWAO Champion.
The DWAO is working on raising awareness of their advisory group as well as the other Defence Advisory Groups within MARPAC and hopes to build on the great work of predecessors by providing grassroots insight, advice, and recommendations to the Commander.
The DWAO is always looking for volunteers. Want to join and contribute to the team? Feel free to contact:
Vanessa Nicholson: vanessa.nicholson@forces.gc.ca, 250-363-7864;
Captain Patricia Laing: patricia.laing@forces.gc.ca, 250-363-4681;
Captain (Navy) Peter Sproule: peter.sproule@forces.gc.ca, 250-363-5898.
Filed Under: Top Stories
Comments (0)